Lawyer Profile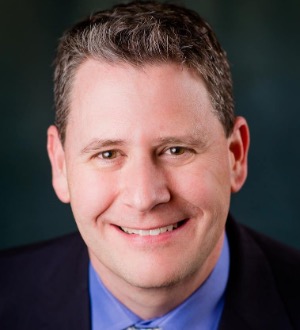 Timothy "Tim" Cullen
Recognized Since:

2017

Recognized in:

Law School:

University of Arkansas

Lawyer Page:

Website:

E-mail:

Location:

P.O. Box 3255

Little Rock, AR 72203
Lawyer Bio
Education:
Northwestern University , Cert. in Mediation Skills Training, graduated 2019
University of Arkansas , J.D., graduated 1996
University of Arkansas, B.A., graduated 1994
Bar Admissions:
Court Admissions:
Arkansas Supreme Court and inferior state courts
U.S. District Courts for the Eastern and Western Districts of Arkansas
U.S. Court of Appeals for the Eighth Circuit
Supreme Court of the United States
Affiliations:
Arkansas Bar Association (Chair, Young Lawyers Section 2001-2002; Secretary and Treasurer, Young Lawyers Section 2000-2001; Member, House of Delegates, 2007-2010; 2017-2020; Member, Board of Trustees, 2020 - present). - Board of Trustees
Arkansas Bar Association Jurisprudence and Law Reform Committee (2019-present) - Member
Arkansas Bar Foundation - Fellow
Arkansas Supreme Court Committee on Model Jury Instructions - Civil (2010-2013) - Member
Arkansas Supreme Court Task Force on Appellate E-Filing (2011-2012) - Member
Arkansas Trial Lawyers Association - Amicus Committee Member
Arkansas Trial Lawyers Association - Board of Governors (2010)
Federal Practice Advisory Committee for the Eighth Circuit (2009-2016) - Member
Quapaw Area Council, Boy Scouts of America - Council President (2021-2022)
William R. Overton Inn of Court - Master of the Bench
Named "Lawyer of the Year" by Best Lawyers for:
Appellate Practice, Little Rock (2022)
Recognized in The Best Lawyers in America for work in:
Awards:
Golden Gavel Award, Arkansas Bar Association (2020)
Outstanding Eagle Scout Award, National Eagle Scout Association (2019)
Arkansas Bar Foundation Writing Award, Best General Interest Article (2016)
AV rated, Martindale-Hubble (2014-present)
Best Appellate Lawyer, Little Rock Soiree (2013)
Silver Beaver Award, Boy Scouts of America (2013)
Forty Under Forty, Arkansas Business (2008)
Golden Gavel Award, Arkansas Bar Association (1999)
CALI Excellence in Employment Discrimination (Top Paper), University of Arkansas School of Law (1996)
Corpus Juris Secundum Award (Top Paper) in Torts, University of Arkansas School of Law (1995)
R.A. Eilbott Arkansas Bar Foundation Scholarship, University of Arkansas School of Law (1995)
State Clerkships:
Arkansas - Court of Appeals
Lawyer Practice Areas
Key:
Awarded in Best Lawyers
Not Currently Awarded for this Area in Best Lawyers
Firm Details
United States
United States
Arkansas
Arkansas
Little Rock, AR
P.O. Box 3255
Little Rock, AR 72203
United States
Lawyer Case History
B&B Hardware Inc. v. Hargis Industries Inc.
Represented B&B as primary counsel in two merits appeals to the Eighth Circuit (800 F.3d 427 and 912 F.3d 445) and one decision on remand from the Eighth Circuit. 800 F.3d 427. On brief in B&B's successful appeal to the Supreme Court. 135 S.Ct. 1293, 575 U.S. 138. Co-counsel at trial in a one-week jury trial resulting in a finding of trademark infringement but no damages. Primary counsel on second certiorari petition to Supreme Court, 140 S.Ct. 218 (2019) cert. denied.
Box v. J.B. Hunt (Box II), 2019 Ark. App. 334, 578 S.W.3d 719
Represented trucking company on appeal from preliminary injunction entered against former employer (Box I, 533 S.W.3d 603) and subsequent dismissal based on subject matter jurisdiction.
Dare v. Frost, 2018 Ark. 83, 540 S.W.3d 281
Represented father on appeal from trial court's decision that increase in value of stock portfolio was not income for child support purposes. Initially the Court of Appeals reversed, but on petition for review, the Arkansas Supreme Court affirmed in favor of father.
Garrison v. Hodge, 2018 Ark. App. 556, 565 S.W.3d 107
Consulted at trial court level and then represented plaintiff on appeal affirming a $5.21 million jury verdict for amputation caused by a motorcycle wreck.
Gravette v. Centerton, 2019 Ark. 540, 589 S.W.3d 456
Represented rural water service on appeal from trial court's summary judgment based on protections afforded by 7 U.S.C. 1926(b).
Green v. Alpharma, 373 Ark. 378, 284 S.W.3d 29 (2008)
Represented toxic tort plaintiff on appeal reversing summary judgment on causation and announcing that the Chavers test for exposure would apply in toxic tort cases in Arkansas. At the time, the record in Green was the largest ever filed at the Arkansas Supreme court – 160 volumes.
Henry Law Firm v. Cuker Interactive, LLC, 950 F.3d 528 (8th Cir. 2020)
Represented law firm in trial court and on appeal in a fee dispute (fees due in excess of $1 million) and successful Rule 12 dismissal of malpractice counterclaim. Prevailed on summary judgment based on judicial estoppel. Presented oral argument to the 8th Circuit. Affirmed.
Hitt v. Lyle, 2020 Ark. App. 124, 596 S.W.3d 540
Represented the appellant in reversing the trial court's judgment that certain property was solely owned by one member of the partnership and not partnership property.
John v. Faitak, 2020 Ark. 105, 594 S.W.3d 871
Represented plaintiff on appeal from grant of summary judgment based on qualified immunity. Summary judgment was affirmed by the Arkansas Court of Appeals. Petition for review was accepted by the Arkansas Supreme Court which then reversed the trial court and the Court of Appeals finding that psychologist's actions exceeded the scope of his appointment and therefore qualified judicial immunity was forfeited.
Stewart v. Advanced Medical Reviews, 2019 WL 7163428
Represented plaintiff physician at trial in claims for defamation against peer review service. Prevailed on motions for summary judgment based on federal and state law immunities. Settled after first week of trial.
Terry v. State, 2020 Ark. 202, 600 S.W.3d 575
Appointed on appeal to represent defendant on first-degree murder conviction and life imprisonment. Identified on appeal a constitutional issue about whether defendant was present with counsel at a critical stage when jury notes were received during deliberations. Supreme Court remanded for supplemental record. Conducted the trial court hearing to supplement the record and then represented Terry on a second appeal based on the supplemental record.