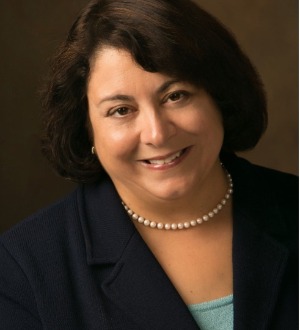 ---
Law Offices of Susan E. Mack, P.A.
Recognized since 2022
Ponte Vedra Beach, Florida
Practice Areas
What makes the Law Offices of Susan E. Mack, P.A. distinctive? Ms. Mack replies that these qualities demonstrate how she practices law and conducts alternative dispute resolution (ADR) proceedings:·
Tenacity
Commitment to Fairness and
Focus on Results, rather than Process.
Susan E. Mack is founder and President of her own boutique law firm in Northeast Florida. Following her admission to the Florida Bar in 2015, Ms. Mack joined Adams and Reese LLP, an AmJur 200 firm (2015-2021) and was elected partner. She served as an Ethics Partner and pro bono leader.
A lawyer in active practice for 39 years, Ms. Mack's career milestones encompass:
Successfully negotiating with Lloyd's, London to collect over $40 million in overdue reinsurance receivables pertaining to asbestos and hazardous waste casualty claims as well as complex property claims.
Leading Law and Compliance Departments as the first female General Counsel in both life/health and property/casualty reinsurers.
As a corporate counsel, managing multiple arbitrations of up to $250 million each in controversy to dispositive awards in favor of her corporate client.
Concluding large-scale asset acquisitions, stock acquisitions and joint ventures.
Starting up captive insurers, reinsurers and insurers, in the United States and Bermuda.
Structuring complex reinsurance transactions, including treaty and trust drafting and associated negotiations.
Preparing cybersecurity assessments and protocols, in anticipation of future possible cybersecurity breaches.
Completing corporate compliance and insurance regulatory compliance audits.

ALTERNATIVE DISPUTE RESOLUTION PRACTICE A co-founder of the ARIAS-US Arbitration Society and the first female director of this organization dedicated to the resolution of insurance and reinsurance disputes, Ms. Mack has been appointed as a neutral or party-appointed arbitrator in 120 arbitration proceedings. Since 2001, she has continuously maintained her credentials with ARIAS-US as a certified umpire, certified arbitrator and qualified mediator. Ms. Mack is also an American Arbitration Association neutral, appearing on that arbitration society's Commercial and Healthcare lists. She is listed as an arbitrator on the list of the American Health Lawyers Association.
Ms. Mack boasts C-suite experience as a General Counsel, Chief Compliance Officer, Chief Claims Officer and Chief Contracts Officer of both life/health and property/casualty companies. Importantly, she has served as a business executive in charge of Transamerica Reinsurance's Accident and Health book of business, primarily consisting of medical stop loss policies. Accordingly, Ms. Mack's experience qualifies her as a former or retired executive officer of insurance and reinsurance companies.
Her insurer and reinsurer senior leadership includes:
Head Reinsurance Counsel, Aetna Casualty and Surety Insurance Company (property/casualty and life insurance companies) (1990-96)
General Counsel and Claims Vice President,St. Paul Re, Inc. (property/casualty reinsurer) (1996-1998)
SVP and General Counsel, Transamerica Reinsurance (life and health reinsurer) (1998-2006)
SVP, General Counsel and Secretary, The Main Street America Group (property/casualty insurance companies)(2006-2011)
Secretary and General Counsel, Royal Neighbors of America (life fraternal organization) (2013).
SUSAN E. MACK AS A LAWYER TO CORPORATE CLIENTS Many law firms hold themselves out to be "outside general counsel" to their corporate clients, but those experiences pale in comparison to those of lawyers --such as Ms. Mack-- who have served alongside their clients, learned their businesses, and advised them in both good times and bad. When Ms. Mack counsels her corporate clients, she brings a depth of practical experience and financial acumen to resolve their issues. In the insurance and reinsurance industries, Ms. Mack is one of a handful of legal counsel with hands-on experience in both the life/health and property/casualty sectors. Ms. Mack's national practice centers about counseling clients in the formation, licensure, regulation and purchase and sale of reinsurers, insurers and related entities, including brokers and agents, claim administrators, managing general underwriters, managing general agencies and service providers. Captive insurer formation and captive-related issues are part of Ms. Mack's focus. Structuring and negotiating reinsurance treaties and trusts remains a significant part of her practice. Ms. Mack has had the privilege of serving as a Chief Claims Officer for both a life/health reinsurer and a property/casualty reinsurer. Accordingly, she has the substantial experience necessary to provide clients with the insights necessary to resolve complex claim controversies. Her insurance regulatory practice centers around resolving issues that hinder insurance entities' present operations and future success. In addition to insurance and reinsurance, Ms. Mack advises clients in many other industries with respect to corporate governance, corporate compliance, contracting, employment and agency, trade practices, and cybersecurity and data privacy issues.
PRESENTATIONS Ms. Mack has delivered more than 100 presentations on issues ranging from complex property/casualty insurance and reinsurance claims, aggregation, occurrence and allocation to annuity reinsurance and life insurance securitization. Representative speeches include: -What's Happening in our Legal Practices Due to COVID-19, Association of Corporate Counsel North Florida Video Presentation, September 24, 2020 -COVID-19 & Its Impact on the (Re)Insurance Industry, Intermediaries and Reinsurance Underwriters Association, June 25, 2020 -The Changing Environment of Life Insurance and Reinsurance Arbitrations in 2019, Society of Actuaries Annual Meeting, October 20, 2019 -The Umpire Master Class (Instructor)-ARIAS-US Conferences-October 2, 2019; November 7, 2018 -The Life Reinsurance Partnership- Is It Headed for a Breakup? ARIAs-US Annual Meeting October 3, 2019 -9th Annual Arbitrator Roundtable, Massachusetts Insurance and Reinsurance Association, September 25, 2019 -Disputes within the Dispute: What Are Arbitrators Doing About It? New York City Reinsurance Forum, September 19, 2019 -Robert Strain Seminars on Reinsurance-Occurrence and Allocation in Reinsurance Treaties; Statutes and Regulations Affecting the Property/Casualty Insurance Industry-1992-2009.
ACKNOWLEDGMENTS AV Peer Review Rated-Martindale- Hubbell; American Arbitration Association, Commercial Arbitrator and Health Care Arbitrator; ARIAS-US, Certified Umpire and Certified Arbitrator; ARIAS-US, Qualified Mediator American Health Lawyers Association Arbitrator.
COMMUNITY SERVICE AND PROFESSIONAL AFFILIATIONS Maintaining close ties to the Jacksonville corporate counsel community, Ms. Mack is co-founder and past president of the North Florida Chapter of the Association of Corporate Counsel. She is a 2009 graduate of Leadership Jacksonville. She is a member of the Journal of Reinsurance's insurance advisory board. She serves on the ethics committee of ARIAS-US. While general counsel of the Main Street America Group in Jacksonville from 2006-11, Susan was a member of the Stat
Location
264 Royal Tern Road North
Ponte Vedra Beach, FL 32082-6275
Education
Boston College Law School, J.D., graduated 1982
Dartmouth College, B.A., graduated 1979
Bar Admissions
California, 1983
Connecticut, 1986
Florida, 2015
North Carolina, 2005
South Carolina, 1982
Affiliations
Association of Life Insurance Counsel - Active Member
American Arbitration Association - Commercial and Health Care Lists
American Health Lawyers Association - Arbitrator
ARIAS-US - Ethics Committee Member
ARIAS-US - Certified Arbitrator and Umpire
IRUA Journal of Reinsurance - Faculty Member
Court Admissions
U.S. District Court, Northern District of Florida
U.S. District Court, Middle District of Florida
U.S. District Court, Southern District of Florida
LOoSEM
Law Offices of Susan E. Mack, P.A.
---
Ponte Vedra Beach, Florida
1 The Best Lawyers in America® award
Full Firm Profile
Recognized in The Best Lawyers® in America 2023 for work in:
Awards:
AV Rated by Martindale Hubbell-2016 to Present
More about my Practice Areas
Besides acting as an arbitrator and umpire/neutral in Alternative Dispute Resolution (ADR) matters, I act as an expert witness in insurance and reinsurance in both state and federal district courts.
My practice as a lawyer encompasses:
Captive insurer formation and issue resolution;
Reinsurance treaty and trust drafting;
Transactions, including but not limited to insurance and reinsurance;
Cybersecurity and data privacy issue resolution and
Estate planning for Florida residents.
Your browser is not fully compatible with our automatic printer friendly formatting.
Please use the print button to print this profile page.