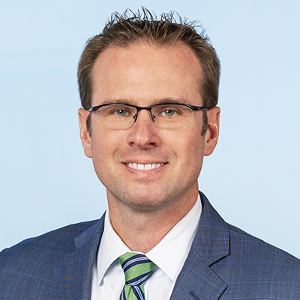 ---
Lugenbuhl, Wheaton, Peck, Rankin & Hubbard
Recognized since 2018
New Orleans, Louisiana
Practice Areas
Litigation - Insurance
Mass Tort Litigation / Class Actions - Defendants
Personal Injury Litigation - Defendants
Seth's practice areas focus on the representation and counseling of insurance companies in liability coverage and property coverage disputes in both Louisiana and Texas. He strives to provide his insurer clients with a focused and innovative solution to the most complex of issues. Seth has argued before the Louisiana Supreme Court, the United States Court of Appeals for the Fifth Circuit, the state appellate courts, and state and federal district courts on behalf of his insurer clients.
His liability coverage practice involves all claims arising under general liability policies and employer's liability/worker's compensation policies of insurance. Special focus in Seth's practice area concern construction defect coverage-related litigation and the additional-insured issues associated with those claims. Additionally, he has significant experience in general liability coverage disputes involving environmental, toxic tort, and long-latent disease issues.
Throughout his career, Seth has guided insurers through their litigation concerning the validity of various exclusions in liability policies, provided pre-litigation counseling, developed both reservation-of-rights letters and cost-sharing agreements, litigated bad faith issues focused on demands for policy limits and the reasonability of settlements, and handled class actions. On occasion, Seth has been able to expand his coverage litigation into the admiralty realm.
Seth's property coverage practice has spanned Hurricanes Katrina, Rita, Ike, Gustav, Isaac, Superstorm Sandy, and includes representation of NFIP insurers in addition to insurers not providing coverage for flood. His work involves pre-litigation counseling, the taking of examinations under oath, counseling insurers during arson investigations, guiding insurers through the appraisal process as well as litigating both residential and commercial property losses. Included in his property coverage practice is the litigation of key coverage issues surrounding the viability of the water damage exclusion, overhead and profit issues, the meaning of "expenses incurred," lack of coverage for fallen trees which caused no damage, valued policy law issues, the proper methodology for calculating business income losses both generally and those associated with the actions of civil authority, and bad faith claims.
Liability Coverage Representative Cases
Maldonado v. Kiewet Louisiana Co., (La. App. 1st Cir. 3/24/14), 2014 WL 120744 (no additional-insured status extended to General Contractor under Subcontractor's policy for multi-million dollar bodily injury trial verdict despite the plaintiff being an employee of the Subcontractor because the plaintiff's allegations did not contain any allegations of fault attributable to the Subcontractor/Employer)
Weinstein, et al, LLC v. Anthony Hinyard D/B/A Acadian Paint Contracting, et al, (La. 3rd Cir. 3/11/13), unpublished (reversal in favor of insurer finding the owned property exclusion and the real estate manager exclusion barred coverage in a multi-million dollar construction defect case)
Burrows v. Executive Property Management Co., (La. App. 4th Cir. 3/12/14), 2014 WL 1028541 (employer's liability exclusion precluded coverage for injuries occurring during course and scope of employment despite contention by plaintiff that they were alleging non-employment related causes of negligence)
In re Jillian Morrison, L.L.C., (5th Cir. 6/4/12), 482 Fed. Appx. 872 (question of additional-insured status not ripe where party seeking additional-insured status has not yet been sued)
Leaming v. Century Vina, Inc., (La. App. 4th Cir. 6/1/05), 908 So. 2d 21 (no additional-insured status extended to Lessor under Lessee's policy where injury occurred in the shopping mall parking lot, which was not part of the lease, and Lessee was not responsible for maintaining the parking lot but rather the Lessor)
Little v. USAA Cas. Ins. Co., (5th Cir. 4/2/10) (breach of contract case by employer against policyholder did not seek damages for malicious prosecution and therefore Coverage B was not implicated and no defense of the policyholder was required)
St. Paul Fire & Marine Ins. Co. v. Board of Com'rs of Port of New Orleans, (5th Cir. 3/15/11), (where maritime jurisdiction applied, the New York choice-of-law provisions were valid and insurers were entitled to deny coverage based on the lack of timely notice)
Property Coverage Representative Cases
Voinche v. Capps., (La. 10/24/14), 150 So. 3d 297) (obtained reversal summary judgment in favor of an insurer in a UM case involving a death where the evidence established that the insured's risk manager was authorized to reject UM coverage despite the risk manager never having been expressly told to waive the UM coverage)
Hoffman v. Travelers Indem. Co. of America., (La. 5/7/14), 2014 WL 1800079) (term "expenses incurred" means only those expenses for which an insured is responsible after application of a contractual write-down amount such that policyholder had been properly compensated and class action of which she was the lone class representative was dismissed)
Legier & Company, APAC v. The Travelers Indemnity Company of Connecticut, (E.D. La. 4/28/10) 2010 WL 1731202 (appropriate formula for calculating "actual loss of business income" is [projected net income minus total projected operating expenses] + [actual continuing normal operating expenses [including payroll] – gross profits actually earned)
Commstop v. Travelers Indem. Co. Connecticut, (W.D. La. 5/17/12), 2012 WL 1883461 (decrease in business income due to increased difficulty in patrons accessing store as a result of a construction project did not trigger either civil authority coverage or business income coverage)
Nguyen v. St. Paul Travelers Ins. Co., (E.D. La. 10/6/08), 2008 WL 4534395 (class action premised on general contractor overhead and profit dismissed because defendant has right to individually assess the damage being repaired to determine if a general contractor was warranted such that class treatment was not appropriate)
In re: Katrina Canal Breaches Litigation, (5th Cir. 8/2/07), 495 F.3d 191 (water damage exclusion barred coverage resulting from levee failures inundating homes with water).
Chauvin v. State Farm Fire & Cas. Co., (5th Cir. 8/6/07), 495 F.3d 232 (Louisiana's Valued Policy Law did not apply where total loss of home was caused by both covered and uncovered causes of loss)
Location
Pan-American Life Center, Suite 2775
601 Poydras Street
New Orleans, LA 70130
Education
Louisiana State University, J.D., graduated 2000
Louisiana State University, B.S., graduated 1997
Bar Admissions
Texas, Texas
Louisiana, Louisiana
Affiliations
Claims and Litigation Management Alliance - Member
Defense Research Institute - Member
Federal Bar Association - Member
Louisiana State Bar Association - Member
New Orleans Bar Association - Member
New Orleans Bar Association Insurance Committee - Vice-Chair 2015/2016

Lugenbuhl, Wheaton, Peck, Rankin & Hubbard
---
Headquarters: New Orleans, Louisiana
19 The Best Lawyers in America® awards
6 Best Lawyers: Ones to Watch in America awards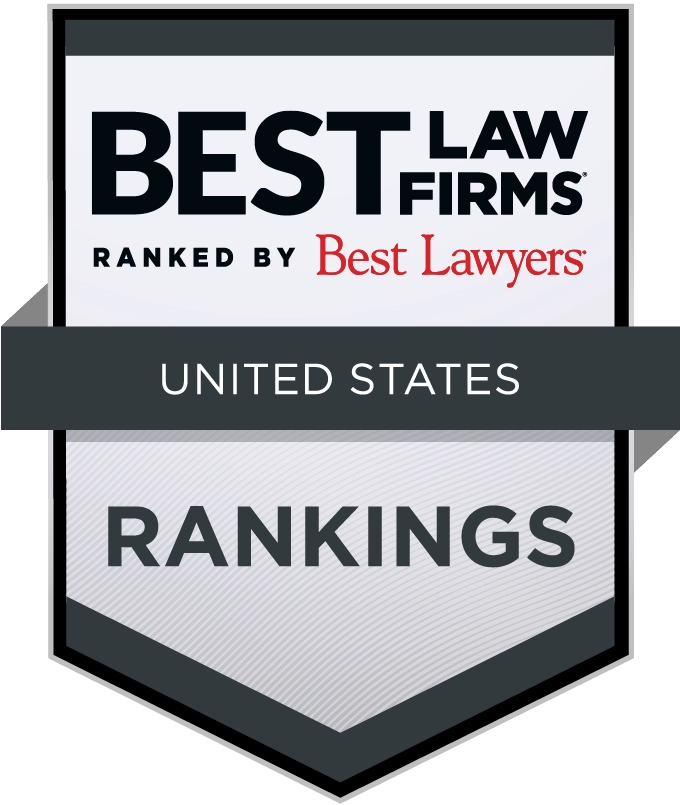 Full Firm Profile
Recognized in The Best Lawyers in America® 2023 for work in:
Litigation - Insurance
Mass Tort Litigation / Class Actions - Defendants
Personal Injury Litigation - Defendants
Awards:
Best Lawyers (2018-present)
CityBusiness Leadership in Law (2010)
Martindale-Hubbell AV Rated
N.O. Magazine Top Lawyers (2012, 2013, 2015–2016, 2018-2020)
Super Lawyers (2014-2022)
Super Lawyers Rising Star (2012, 2013)
Organization & Management of Large Insurer Defense Groups
In 2013, Seth was selected to the Insurance Steering Committee for the In Re: Hurricane Sandy Cases, No. 14 MC 41 USDC-EDNY representing a property insurer.
In 2010, Seth was selected to the Insurance Steering Committee for the In Re: Chinese Manufactured Drywall Products Liability Litigation, No. 09-md-2047 USDC-EDLA representing both liability and property insurers.
In 2007, Seth served the first party insurance industry as Coordinating Counsel for a large volume of first party insurers in the consolidated litigation before Judge Eldon E. Fallon of the USDC-EDLA involving a multitude of lawsuits filed by Chase Home Finance LLC against multiple property insurance carriers.
Following Hurricane Katrina in 2005, Seth was named co-Liaison Counsel for the Defendants in the In Re Canal Breaches Consolidated Litigation, No. 05-4182, USDC-EDLA, to serve as one of two Liaison Counsel for the defendants involved in the post-Katrina levee breach litigation wherein Seth was charged with the coordination of the alleged defendant tortfeasors, defendant general liability insurers, and more than 200 defendant property insurers.
In 2002, Seth commenced his service as Deputy Liaison Counsel in the Bryson Adams, et al. v. Environmental Purification Advancement Corporation, et al, Civil Action No. 99-1998, USDC-WDLA involving the organized defense effort of more than fifty different families of general liability insurers.
Your browser is not fully compatible with our automatic printer friendly formatting.
Please use the print button to print this profile page.