Lawyer Profile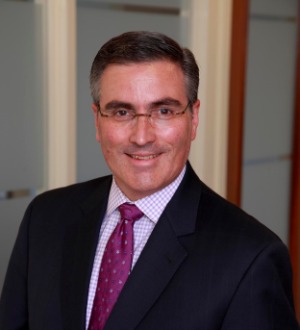 Robert L. "Rob" Sachs , Jr.
Recognized Since:

2018

Recognized in:

Medical Malpractice Law - Plaintiffs

Personal Injury Litigation - Plaintiffs

Law School:

Villanova University

Lawyer Page:

Website:

Phone Number:

Location:

2005 Market Street, Suite 2300

Philadelphia, PA 19103
Lawyer Bio
Education:
Villanova University , JD, graduated 1984
Amherst College, BA, graduated 1981
Bar Admissions:
Pennsylvania, 1984
New Jersey, 1984
Court Admissions:
USDC Eastern District of Pennsylvania
USDC Middle District of Pennsylvania
USCA for the Third Circuit
United States Supreme Court
Affiliations:
Shrager & Sachs - Partner
Recognized in The Best Lawyers in America for work in:
Medical Malpractice Law - Plaintiffs
Personal Injury Litigation - Plaintiffs
Awards:
AAJ Wiedemann & Wysocki Award - July 2010
AAJ Distinguished Service Award - July 2011
Special Focus:
Automobile Collision
Medical Malpractice
Plaintiffs
Additional Information:
Medical Malpractice and Nursing Home Abuse and Neglect
I have handled medical negligence case over the last thirty-three years. My career began as a defense attorney on behalf of all of the major teaching hospitals in Philadelphia. In 1994, i was recruited by David Shrager to join this firm - known at the time as Shrager, McDaid, Loftus, Flum & Spivey. Since 1994, I have limited my practice to the representation of injured victims and the families of injured victims of medical malpractice, as well as nursing home and assisted living abuse and neglect.
In 2011, I was honored to be selected as the Chairman of the American Association for Justice, Nursing Home Litigation Group. This litigation group included over 500 of the best nursing home and assisted living plaintiff lawyers in America.
Trucking
As an adjunct to my medical negligence practice, over the years many truck injury cases have been referred to me as a result of my comfort and familiarity with complex injuries and cases involving many technical and medical experts.
Lawyer Practice Areas
Key:
Awarded in Best Lawyers
Not Currently Awarded for this Area in Best Lawyers
Firm Details

View Firm Profile