Lawyer Profile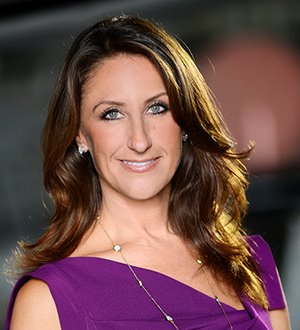 Rachel F. Alters
Recognized Since:

2018

Recognized in:

Law School:

University of Miami

Lawyer Page:

Website:

Firm's Phone Number:

Location:

National Headquarters - 2404 Hollywood Boulevard

Hollywood, FL 33020-6607
Lawyer Bio
Education:
University of Miami , JD, graduated 1997
Recognized in The Best Lawyers in America for work in:
Additional Information:
Rachel Faye Alters is a Partner in the Disability Income Division of Dell & Schaefer, Chartered.
Rachel Faye Alters is a Partner in the Disability Income Division of Dell & Schaefer, Chartered. Rachel focuses her legal practice in representing claimants at all stages of a claim for individual or group (ERISA) long-term disability benefits including applications, ERISA appeals, ERISA litigation, ERISA exempt disability claims and lump-sum policy buyouts. Rachel has assisted thousands of disability insurance claimants throughout the country who are either seeking disability benefits or have had their benefits denied. Rachel is passionate about helping her clients to obtain disability benefits and has committed her legal career to enforce the rights of the injured and disabled. She has assisted claimants with claims against every major disability insurance company and has earned a reputation as an intelligent and sharp disability lawyer. Unlike most lawyers that claim they handle disability insurance claims, Rachel has the experience and ability to take a disability case from inception through a final appeal or trial.In 1993, Rachel received her undergraduate degree from the University of Michigan, where she received a B.A. in Psychology. She earned her J.D. from the University of Miami School of Law in 1997. In the beginning years of her legal career, Rachel represented physicians, hospitals and nursing homes who were sued for alleged malpractice. After a few years of legal training doing defense work, Rachel became a plaintiff's attorney in 2000 and she has achieved tremendous results for her clients. Some of Rachel's legal accomplishments include a $6 million jury verdict for a client that was misdiagnosed with cancer, a $5 million dollar settlement for a client who suffered severe damage after undergoing pancreatic surgery, and a confidential settlement following a long-term disability insurance class action against Prudential Insurance Company. Rachel has litigated hundreds of cases against insurance companies and she has outstanding legal writing skills. Rachel is admitted to the Florida Bar and multiple federal districts courts. She is a member of the American Association for Justice (AAJ). Rachel represents clients throughout the USA and is available for a free consultation to discuss your disability claim. Rachel has been recognized as one of the 100 Outstanding Women of Broward County for several years as a result of her charitable involvement. Since 2008, Rachel has been a member of the Board of Directors of the Hollywood Boys and Girls Club for over five years, dedicating her time to raise funds to help young people improve their lives by building self-esteem and reach their full potential as productive, caring and responsible citizens. Rachel has helped the organization to raise millions of dollars. In her free time, Rachel enjoys running, biking and snowboarding. Rachel has participated in several half marathons and triathlons. She is the proud mom of two boys and one girl. We invite you to read the numerous testimonials that have been provided by Rachel's clients.
Rachel can be reached via email at Rachel@diAttorney.com
We also encourage you to:
Read the numerous Articles on our website that have been published by Rachel.
Read Testimonials from Clients of Rachel Alters.
Watch Videos by Rachel Alters.
Lawyer Practice Areas
Key:
Awarded in Best Lawyers
Not Currently Awarded for this Area in Best Lawyers
Firm Details

View Firm Profile
United States
United States
New York
New York
New York, NY
381 Park Avenue South, Suite 701 New York
New York, NY
United States