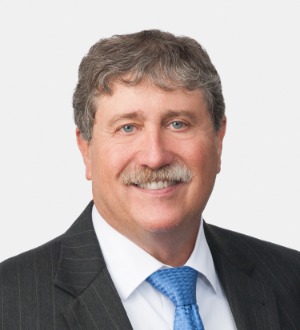 ---
Recognized since 2013
Tallahassee, Florida
Practice Areas
Board Certified by The Florida Bar in Health Law, Martin Dix focuses his practice primarily on pharmacy and drug distribution law. His clients encompass nearly all aspects of the legal drug delivery system, including pharmacies, pharmacists, and pharmacy benefit managers; drug wholesalers; drug and dietary supplement manufacturers; retail medical oxygen dealers; and compressed medical gases wholesalers. He has also represented a variety of other health care providers and entities, such as physician practices, health care clinics, clinical laboratories, mental health centers, home health agencies and hospitals.
Clients rely on Martin for counsel on pharmacy and healthcare-related licensing, regulatory, HIPAA, Medicaid and Medicare, contract and reimbursement issues.
With a comprehensive understanding of the state and federal regulatory agencies, Martin represents clients before the Food and Drug Administration (FDA), Drug Enforcement Administration (DEA), Florida Board of Pharmacy, Agency for Health Care Administration, Florida Department of Health, Department of Business and Professional Regulation Division of Drugs, Devices and Cosmetics, Office for Civil Rights, Medicaid, Centers for Medicare and Medicaid Services, Agency for Persons with Disabilities, Florida Disabilities Council, Florida Attorney General's Office, Division of Administrative Hearings, Florida Governor and Cabinet, and other state and federal agencies.
Martin is an active member of Akerman's Cannabis Practice, which provides counsel to clients on the complex legal and business issues impacting companies with interests in the medical and adult-use cannabis industries. He has represented medical marijuana dispensiries and treatment providers on a myriad regulatory issues.
Location
201 East Park Avenue, Suite 300
Tallahassee, FL 32301
Affiliations
American Health Lawyer's Association - Member
American Society for Pharmacy Law - Member
Chinese Children Adoption International Florida Advisory Council - Past Vice President, 2004-2005
Legal Services of North Florida, Inc. - Past President, 2003-2005; Board Member, 1996-Present
Tallahassee Bar Association - Member
Tallahassee Families with Asian Children - Founding Board Member; Past President, 1999-2001
The Florida Bar, Continuing Legal Education Committee - Past Section Representative, 1986-1988
The Florida Bar, Environmental and Land Use Section - Former Member; Health Law Section, Member

Akerman LLP
---
Los Angeles, California
173 The Best Lawyers in America® awards
65 Best Lawyers: Ones to Watch in America awards
Full Firm Profile
Recognized in The Best Lawyers in America® 2022 for work in:
Awards:
Martindale-Hubbell, AV Rated
The Florida Bar 1988, Recipient of the Judy Florence Memorial Outstanding Service Award
The Florida Bar 2005, Recipient of President's Pro Bono Service Award
Florida Trend's Legal Elite 2008, Listed for Health Care Law
Chambers USA 2009-2012, Ranked in Florida for Healthcare
Super Lawyers Magazine 2009, 2014-2016, Listed in Florida for Healthcare and Administrative Law
Board Certified in Health Law, The Florida Bar Board of Specialization and Education
Published Work and Lectures
Lorman Seminars, Speaker, "HIPAA Compliance"
Coastal Construction Articles, Florida Chamber of Commerce Environmental Network
Getting Hip to HIPAA, a Pharmacist's Primer for HIPAA's Privacy Regulations, Florida Pharmacy Today
Florida Pharmacy Law and Regulation Course, Speaker, "Getting Hip to HIPAA"
Florida Health Care Compliance Association, Speaker, "HIPAA Enforcement"
Inside the Minds: Legal Strategies for Food and Drug Law
Akerman Seminar, Speaker, "Basics of Medicare Part D"
Florida Assumption of Federal Dredge and Fill Jurisdiction: Clearing the Permitting Stream Bed or Muddying Administrative Waters, Florida Bar Journal
Market Share Programs-What to Consider, Florida Pharmacy Today
Florida Pharmacy Association's Employee Pharmacist Rights Manual
Florida Pharmacy Law Manual
The Florida Bar Health Law Section, Speaker, "Dispensing Practitioners: An Rx for Compliance"
Coastal Construction Chapter, Special Editor, Florida Bar Association Environmental Law Treatise
Land Use and Environmental Dispute Resolution: The Special Master, Florida Bar Journal
ABA Health eSource, Co-Author, "The OFCPP Rescinds Directive Which Sought to Expand Federal Contractor Status to Many Healthcare Providers," May 2012
Repackaging of Drugs in a Nursing Home - When does a Patient Qualify, Florida Pharmacy Today
Florida Pharmacy Association, Regulatory and Law Conference, Speaker, "Federal and State Laws that Protect Patient Information: Get Hip to HIPAA" and "Navigating the Rough Waters of the Federal Controlled Substances Act: A Review of the Code of Federal Regulations," January 28, 2012
Food Marketing Institute, Speaker, "Retail Pharmacy Issues and Health and Wellness," June 5, 2012
Akerman Seminar, Speaker, "HIPAA Privacy and Security Regulations 101," October 2012
Florida Pharmacy Association, Speaker, "Pharmacy Audits-Unstacking the Deck!" April 21, 2013
Florida Pharmacy Association, Regulatory and Law Conference Speaker, "Pharmacy Audits," December 3-4, 2012
Rx Ipsa Loquitur, American Society for Pharmacy Law, Author, "Implications Likely for Pharmacies in Recent Federal Appeals Court Decision which sides with HIPAA over Florida law in "Catch 22" Case Over the Release of Deceased Patient Records by Nursing Homes," June 2013
West LegalEdcenter, Speaker, "Compounding Pharmacies: Hashing Out the New Laws," March 13, 2014
International Academy of Compounding Pharmacists (IACP), Speaker, "Pharmacy Malpractice," May 17 - 20, 2014
Florida Medical Marijuana Treatment Center (MMTC), Presenter, "Florida Pharmacy Law - A Blueprint for the Regulation of Medical Marijuana Under Article X, Section 29," May 24, 2014
American Pharmacists Association (APhA), Speaker, "A Prescription for Negligence," March 31, 2014
Health Law Conference, Panelist, "Managing Patient Pain: Keeping Health Care Professionals Out of Legal Trouble," January 25, 2016
The Florida Bar, Health Law Section, Advanced Health Law Topics and Certification Review 2016, Speaker, "Provider Regulation/Institutional Operations: Licensure, Certification & Accreditation," March 5, 2016
Health Law Rx Blog, Contributor
Representative Experience
Pharmacy Regulatory
Representation of national hospital system on sterile compounding issues (USP 797) and on adoption of central fill pharmacy rules.
Representation of pharmacy chain on waiver of DEA registration requirements for Florida Medicaid.
Representation of two Florida grocery store pharmacy chains on regulatory and contract issues.
Representation of pharmacy chain on acquisition of 100 pharmacies in 2 states
Representation of a pharmacy trade association on appeal of pharmacy's duty to warn to Florida Supreme Court.
Representation of a statewide pharmacy association for over fifteen years on all pharmacy legislative and regulatory issues.
Representation of four major hospital systems on a variety of healthcare and pharmacy law issues.
Representation of pharmacies on Medicaid audits.
Representation of a specialty pharmacy on a variety of pharmacy regulatory issues including bid protests in Florida and Arizona relating to selection of Hemophilia drug providers.
Representation of a pharmacy compounding association before the Florida Board of Pharmacy regarding the compounding rule.
Representation of Florida plaintiffs in nationwide antitrust action against brand name prescription drug companies.
Representation of numerous pharmacist and pharmacy clients on the sale and purchase of pharmacies, on pharmacy disciplinary and regulatory issues, and on compliance with DEA, Medicaid, and Board of Pharmacy requirements.
Representation of a nationwide compounding pharmacy in negotiations with the Southeast Regional DEA Office on the dispensing of injectables to physicians as patient's agents.
Representation of a pharmacist in connection with the Department of Health's Medical Quality Assurance statute on license revocation.
Representation of an HMO on contract issues for a third party prescription drug contract with a PBM.
Representation in negotiation of contracts with pharmacy benefit managers, prescription drug wholesalers, pharmacy claims processors, and with pharmacy market share entities.
Representation of national mail-order veterinary pharmacy on pharmacy regulatory issues.
Representation of clients on multi-state reviews including physician dispensing, non-resident pharmacy and dme licensing, patient education, orthotic licensing, pharmacy change of ownership requirements, drug pedigree requirements, internet pharmacy, pharmacy record retention, pharmacy electronic record requirements, auto-refill programs, automated dispensing, and physician dispensing.
Representation of pharmacy and hospital on central fill pharmacy declaratory statements.
Drug Wholesaler and Drug Distribution
Representation of prescription drug wholesalers on a variety of issues related to pedigree papers, pill mills, authentication, background checks, purchases from unauthorized sources, license denials, and other Department of Health licensing and enforcement issues.
Representation of one of the largest pharmacy group purchasing organizations in the country.
Representation on preparing policies and procedures for a chain pharmacy warehouse.
Representation on amendment of Department of Health rule allowing returns of drugs by affiliated group pharmacies to the chain pharmacy warehouse.
Representation of a pharmacy group purchasing organization in Virginia, Maryland, and Washington, D.C. Provided legal advice and assistance on restructuring the entity to operate as a chain pharmacy and as a third party pharmacy network, including advice on compliance with Department of Justice and Federal Trade Commission Health Care Guidelines.
Representation of a Pennsylvania pharmacy association in forming a pharmacy group purchasing organization and advice on forming a third party pharmacy network.
Representation of three hospital systems on drug distribution issues.
DME, Medical Oxygen, Medical Devices, Physicians, Mental Health, and other Providers
Representation of pharmacy research company on intent to deny of Florida Department of Health permits including: (1) prescription drug manufacturer; (2) over-the-counter drug manufacturer; (3) prescription drug repackager, (4) device manufacturer, and (5) cosmetic manufacturer.
Representation of a medical device distributor on issues relating to FDA's requirements for medical devices.
Representation of an international medical device manufacturer on the denial of permits for two medical device manufacturing facilities.
Representation of numerous medical oxygen retailers and compressed gas wholesalers on obtaining licenses from the Florida Department of Health.
Representation of numerous physician practices and physician dispensing companies on dispensing practitioner issues.
Representation of DME dealers, IDTFs, and physicians on Medicare reimbursement and fair hearings.
Representation of a regional mental health center on Medicaid, pharmacy, licensing, and enforcement issues.
Representation of a regional health information network on structural, Florida patient privacy, and HIPAA issues.
Representation of developmental disability providers on Medicaid audits.
Representation of national compressed medical gas company licensed as a medical gas manufacturer, wholesaler and prescription medical oxygen dealer on regulatory issues related to corporate restructuring causing a change to the licensed entity. The representation involved coordinating and trouble-shooting change of ownership license applications filed before the state Boards of Pharmacy and state drugs, devices, and cosmetics programs in 5 states involving over 100 licensed locations and approximately 200 licenses and registrations.
Bid Protests
Experience handling bid protests and other procurement issues involving RFPs, ITBs, ITNs, and RFQs. In addition to these bid protests, routinely advise clients on issues relating to state and local government procurement and bidding issues. Bid Protests and procurement cases have included:
Challenge to the terms and conditions of the RFP for Jacksonville law enforcement radio and telecommunication services. Harris Communications, Inc. vs. City of Jacksonville
Bid protest challenging DBPR's determination that PSI, Inc.'s bid for computer based testing services was non-responsive. PSI, Inc. vs. DBPR
Challenge to the results of bid protest. Allegiance Security vs. Hillsborough County
Challenge to the results of bid protest. Allegiance Security vs. Hillsborough County
Challenge to finding that Auxis, Inc. was non-responsive. Auxis, Inc. vs. DMS
Defense of award of E-Rate Telephone Services to PaeTec Communications, Inc. Verizon, Inc. vs. Hillsborough County School District and PaeTec Communications, Inc.
Challenge by Intervenor, Honeywell, Inc. to the City's award of the Demand Side Energy Program to Nexant, Inc. Honeywell, Inc. vs. City of Tallahassee and Nexant, Inc.
Defense of Medicaid AIDS disease management program competitive bid. AIDS Healthcare Foundation Disease Management of Florida, Inc. v. Agency For Health Care Administration (Specialty Disease Management Services, Inc., Intervenor)
Bid protest challenging the second award of competitive bid of Medicaid Pharmacy Hemophilia Disease Management Program. Hemophilia Health Services, Inc. v. Agency for Health Care Administration (Hemophilia of The Sunshine State And Caremark, Inc., Intervenor)
Bid protest challenging the first award of competitive bid of Medicaid Pharmacy Hemophilia Disease Management Program. Hemophilia Health Services, Inc. v. Agency for Health Care Administration and Caremark, Inc.
Bid protest brought against award of examination services by Department of Insurance. Assessment Systems, Inc. v. Department of Insurance (Experior Assessments, LLC, Intervenor)
Bid Protest of City of Tallahassee's decision to reject all bids for fire engine and equipment after negotiation with the winning bidder. E-One, Inc. vs. City of Tallahassee.
Bid protest of Department of Management Services decision to not award a carpet manufacturer under an invitation to negotiate for carpet and flooring services for state government buildings. Milliken Services, LLC vs. Florida Department of Management Services.
Your browser is not fully compatible with our automatic printer friendly formatting.
Please use the print button to print this profile page.