Lawyer Profile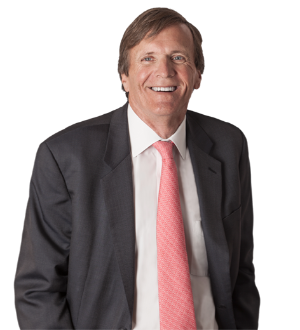 Mark F. Bideau
Recognized Since:

2009

Recognized in:

Bet-the-Company Litigation

Commercial Litigation...

Law School:

Temple University

Website:

Location:

777 South Flagler Drive, Suite 300 East

West Palm Beach, FL 33401
Lawyer Bio
Education:
Temple University , J.D., graduated 1983
Temple University, BBA, graduated 1980
Affiliations:
American Board of Trial Advocates - Member
American College of Trial Lawyers - Member
Take Stock in Children, Palm Beach County - Board Member, Chair (2009-2011)
Named "Lawyer of the Year" by Best Lawyers for:
Litigation - Construction, West Palm Beach (2021)
Bet-the-Company Litigation, West Palm Beach (2020)
Litigation - Labor and Employment, West Palm Beach (2019)
Litigation - Securities, West Palm Beach (2019)
Litigation - Real Estate, West Palm Beach (2018)
Litigation - Construction, West Palm Beach (2017)
Construction Law, West Palm Beach (2016)
Litigation - Construction, West Palm Beach (2015)
Litigation - Land Use and Zoning, West Palm Beach (2013)
Litigation - Real Estate, West Palm Beach (2012)
Litigation - Securities, West Palm Beach (2012)
Recognized in The Best Lawyers in America for work in:
Bet-the-Company Litigation
Commercial Litigation
Construction Law
Employment Law - Management
Litigation - Construction
Litigation - First Amendment
Litigation - Labor and Employment
Litigation - Land Use and Zoning
Litigation - Real Estate
Litigation - Securities
Mass Tort Litigation / Class Actions - Defendants
Awards:
AV Preeminent® 5.0 out of 5
Florida Trend magazine, "Legal Elite," Litigation, 2005
Law360 "Product Liability Practice Group of the Year," 2011
"West Palm Beach Lawyer of the Year," Best Lawyers, Real Estate Law; Securities Law, 2012
Law360 "Employment Practice Group of the Year," 2013
Super Lawyers magazine, Florida Super Lawyers, 2006-2013
Lawyer Practice Areas
Key:
Awarded in Best Lawyers
Not Currently Awarded for this Area in Best Lawyers
Firm Details
View Firm Profile
Lawyer Case History
Areas of Concentration
Complex commercial litigation and business disputes
Products liability, labor and employment matters, including discrimination and statutory claims
Securities litigation - class action and derivative cases
Construction litigation
Significant Representations
Represented a leading company in dietary supplements and its founder in proceedings taken by the U.S. Federal Trade Commission (FTC) seeking damages exceeding $25 million dollars. The company and its founder prevailed.
Represented major Tobacco Company in product liability litigation pending throughout Florida, including jury trial.
Product liability defense of national manufacturers of consumer products in significant litigation, both individual and class actions.
Represents public and private clients in all types of complex commercial litigation, products liability, and real estate matters such as a recent trial to enforce a contract to purchase over 20,000 acres of real property.
Represented major condominium developer in connection with FDUTPA investigation and litigation arising out of the real estate collapse.
Represented owners and operators of condominium hotel projects in several counties in litigation by unit owners trying to restructure the projects.
Represented developer of condo hotel project in Panama in RICO action filed in the US District Court for the Southern District of Florida.
Represented company responsible for toll collection operations on the Florida Turnpike in civil rights action through appeal in the 11th Circuit Court of Appeals.
Represented large financial institution as lead trial counsel in class action jury trial asserting damage claim in excess of $50 million.
Part 2
Represented publicly traded major consumer products manufacturer in securities litigation in various shareholder and derivative actions with damage claims exceeding $100 million.
Represented Fortune 500 Company in contract disputes with former Chairman of the Board.
Represented senior officers and directors of public companies in SEC investigations.
Defended Fortune 100 Company in Section 16(b) litigation alleging short-swing profits of $34 million.
As member of legal team, represented George W. Bush and Dick Cheney in Florida Presidential litigation arising out of 2004 Presidential Election.
Represented major health insurer in numerous state and federal lawsuits involving ERISA and other HMO related matters.
Part 3
Represented major employers in all types of employee disputes, including discrimination, ADA, FLSA claims in federal and state courts throughout Florida, as well as in EEOC investigations.
Represented major home builders and developers including Technical Olympics U.S.A. (f/k/a Engle Homes), Center Homes, Toll Brothers, Inc and GL Homes in all types of construction, development, land acquisition and homeowner disputes.
Represented national developers such as The Goodman Company (thirteen story office tower and accompanying garage; Lazovitz, Inc (dispute involving the construction of two nursing home facilities in Dade County and an adult apartment complex); Yale Properties (luxury high-rise beachfront condominiums); Cigna Insurance Company as surety, (Manatee County prisons); KRAVCO, Inc. (regional shopping malls); and Mellon Bank (condominium defect litigation involving 670 condominium units).
Represented clients with probate matters including - will construction, contested claims, and disputes between and among personal representatives, including corporate fiduciaries.