Lawyer Profile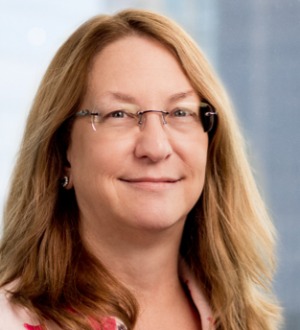 Lori A. Martin
Recognized Since:

2010

Recognized in:

Website:

Firm's Phone Number:

Gender:

Female

Location:

Seven World Trade Center

250 Greenwich Street

New York, NY 10007
Lawyer Bio
Education:
Wellesley College, graduated 1985
University of Chicago, graduated 1988
Bar Admissions:
Pennsylvania, Pennsylvania Bar Association
District of Columbia, The District of Columbia Bar
New York, New York State Bar Association
Affiliations:
American Law Institute - Member
Named "Lawyer of the Year" by Best Lawyers for:
Mutual Funds Law, New York City (2020)
Mutual Funds Law, New York City (2014)
Recognized in The Best Lawyers in America for work in:
Federal Clerkships:
United States Court of Appeals
Lawyer Practice Areas
Key:
Awarded in Best Lawyers
Not Currently Awarded for this Area in Best Lawyers
Firm Details
View Firm Profile
Wilmer Cutler Pickering Hale and Dorr LLP
Belgium
Belgium
Brussels, Belgium
Bastion Tower, Place du Champ de Mars
Marsveldplein 5
Brussels 1050
Belgium
China: Global Firms
China: Global Firms
Beijing, China: Global Firms
1206 North Tower
Beijing Kerry Center
1 Guanghua Road Chaoyang District
Beijing 100020
China: Global Firms
Germany
Germany
Berlin, Germany
Friedrichstr. 95
Berlin 10117
Germany
Frankfurt/Main, Germany
Ulmenstrasse 37-39
Frankfurt/Main 60325
Germany
United Kingdom
United Kingdom
London, United Kingdom
49 Park Lane
London W1K 1PS
United Kingdom
United States
United States
California
California
Los Angeles, CA
350 South Grand Avenue, Suite 2100
Los Angeles, CA 90071
United States
Palo Alto, CA
2600 El Camino Real, Suite 400
Palo Alto, CA 94306
United States
San Francisco, CA
One Front Street
Suite 3500
San Francisco, CA 94111
United States
Colorado
Colorado
Denver, CO
1225 Seventeenth Street, Suite 2600
Denver, CO 80202
United States
District of Columbia
District of Columbia
Washington, DC
1875 Pennsylvania Avenue, NW
Washington, DC 20006
United States
Massachusetts
Massachusetts
Boston, MA
60 State Street
Boston, MA 02109
United States
New York
New York
New York, NY
Seven World Trade Center
250 Greenwich Street
New York, NY 10007
United States
Ohio
Ohio
Dayton, OH
3139 Research Boulevard
Dayton, OH 45420
United States
Lawyer Case History
Fishman Haygood Phelps Walmsley Willis & Swanson v. State Street Corporation, Civil Action No. 1:09-10533-PBS (D. MA)
Defense of State Street Corporation in a class action ERISA litigation challenging State Street''s management of the cash collateral pools for its securities lending program. The district court dismissed the action seeking billions of dollars in damages on the pleadings, finding that the named plaintiff had not incurred damages within the meaning of Article III of the U.S. Constitution or ERISA. There are numerous securities lending litigations pending nationwide, though this case appears to be the first decision dismissing a securities lending class action on the pleadings.
The Public School Retirement System of Missouri v. State Street, No. 09AC-CC00524 (Circuit Court of Cole County, Missouri)
Missouri State Court judge denied petition for temporary restraining order seeking to preclude trustee of a collective investment trust from exercising its rights under the trust agreement on grounds that the plaintiff could not demonstrate irreparable injury. Plaintiff had sought to limit the trustee''s ability to act on behalf of all investors in the collective investment trust and, if successful, potentially could have harmed unrepresented investors in the trust.
DeBenedictis v. Merrill Lynch & Co., Inc., 492 F.3d 209 (3d Cir. 2007)
Court of Appeals affirmed dismissal of class action challenging Fund Family''s mutual fund prospectus disclosures on grounds that the statute of limitations had run with respect to challenges to share class disclosures.
In re Refco, Inc. Sec. Litig., No. 05 Civ. 8626 (GEL), 2008 U.S. Dist. Lexis 62543 (S.D.N.Y. Aug. 14, 2008)
District Court for the Southern District of New York twice dismissed Securities Act of 1933 claims against initial purchasers of Rule 144A private placement, holding that that statute did not apply to unregistered bonds.
Strigliabotti v. Franklin Resources, Inc., No. C-04-0883 SI (N.D. Cal. Sept. 27, 2006)
District Court denied plaintiffs' motion to certify a class of investors, finding a conflict of interest between plaintiff''s direct claim for damages and derivative claim under Section 36(b) of the Investment Company Act of 1940.