Lawyer Profile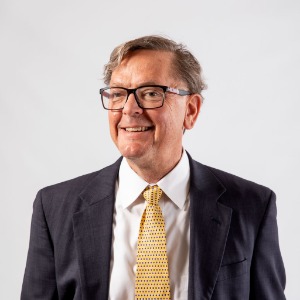 Keith A. Wood
Recognized Since:

2008

Recognized in:

Business Organizations (including LLCs and Partnerships)

Tax Law

Law School:

The University of North Carolina at Chapel Hill

Website:

Firm's Phone Number:

Location:

235 North Edgeworth Street

P.O. Box 540

Greensboro, NC 27401
Lawyer Bio
Education:
The University of North Carolina at Chapel Hill , J.D., graduated 1991
The University of North Carolina at Chapel Hill, graduated 1987
Affiliations:
American Institute of CPAs - Member
Board Certified Specialist, Estate Planning and Probate Law - Member
Certified Public Accountant - Member
North Carolina Association of CPAs (NCACPA), 2013 NCACPA Annual Symposium Chair - Chair
North Carolina Bar Association, Tax Section Chair, 2017-2018 - Chair
Named "Lawyer of the Year" by Best Lawyers for:
Recognized in The Best Lawyers in America for work in:
Business Organizations (including LLCs and Partnerships)
Tax Law
Awards:
Martindale-Hubbell AV Preeminent™ Peer Review Rated
Best Lawyers in America, 2008-2022
Best Lawyers in America: Triad Tax Law "Lawyer of the Year," 2021
NCACPA Outstanding Discussion Leader Award, 2003
NCACPA Outstanding Conference Speaker Award, 2004, 2007, 2010
North Carolina Super Lawyers, 2006-2021
Business North Carolina: Legal Elite, 2004-2021
Lawyer Practice Areas
Key:
Awarded in Best Lawyers
Not Currently Awarded for this Area in Best Lawyers
Firm Details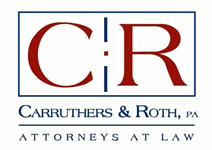 View Firm Profile
Lawyer Case History
Representative Cases
Helped the U.S. subsidiary of a multinational company implement and refinance a $100 million international line of credit.
Represented a multistate healthcare business as it sold its operations to a national healthcare conglomerate in a tax advantaged manner.
Helped a local food distributor secure a $15 million nonrecourse dividend recapitalization loan and a $10 million nonrecourse line of credit.
Successfully structured and negotiated a series of related business acquisitions for a multistate distribution firm.
Assisted several family businesses in transitioning ownership to successive generations in a way that minimized taxes.
Successfully represented both businesses and individuals in federal and state tax audits and in appeals involving a wide range of issues – from reasonable compensation, sales tax matters and hobby losses to penalty abatements and passive vs. active loss analysis.