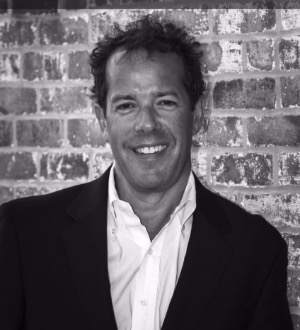 ---
Jeffrey S. Bagnell, Esq., LLC
Recognized since 2018
Westport, Connecticut
Practice Areas
Employment Law - Individuals
Litigation - Labor and Employment
Product Liability Litigation - Plaintiffs
Mr. Bagnell, founder in 2009 of his previous firm Lucas Bagnell Varga, LLC, has more than thirty years' experience representing individual and corporate clients in the areas of employment law, civil rights, contract disputes, executive compensation, trademark law, firearms defects, and related civil litigation and appeals. Attorney Bagnell was just named a Life Member to the Multi-Million Dollar and Million Dollar Advocates Forum recognizing his record of multi-million dollar awards for his clients. He has been named one of the Top 50 lawyers practicing in Connecticut by Superlawyers Magazine, has been similarly recognized as one of the top 50 Litigation Stars in Connecticut by Benchmark Litigation, and has been described as an "experienced and able trial attorney" by a senior federal judge in a published opinion.
A graduate of Holy Cross College and Boston College Law School, he has been peer-rated in the top five percent of attorneys practicing in Connecticut in Law & Politics and SuperLawyers Magazine every year since its inception in 2006 through 2020. His practice is entirely devoted to civil litigation and appeals.
Attorney Bagnell is currently representing law enforcement officers and civilians nationwide whose weapons discharged without the trigger being pulled, shooting them and causing catastrophic harm. Since the first suit was filed, the manufacturer has issued a voluntary upgrade of the pistol due to problems with the weapon's trigger weight and internal components, which permit the gun to fire without a voluntary trigger pull.
His work on behalf of many federal and state law enforcement officers, seriously wounded by the Sig Sauer P320 firearm, has been publicized in national and international media, including National Public Radio, CNN, Newsweek, the Canadian Broadcasting Company, Business Insider, PBS, ABC News, Nightline, Good Morning America, Boston Channel 5, the Philadelphia Inquirer, and the Connecticut Law Tribune. The first attorney to represent the injured nationally, he has been consulted by law enforcement agencies, attorneys, prosecutors and weapons experts around the country on these ongoing cases. His extraordinarily detailed, original legal Complaints and filings regarding the P320 have been widely used and copied by attorneys in other states and US territories.
In July 2016, he successfully concluded an eight-year insurance coverage battle againt AIG, having defeated the company's motion for summary judgment on the claim of unfair insurance practices under Connecticut law.
Jeff has obtained precedent-setting decisions in several areas including wrongful discharge, the Family and Medical Leave Act, spoliation of electronic evidence, and E-discovery. Among other successful results for clients, with attorney Scott Lucas he obtained a $17.4 million arbitration award in December 2012 on behalf of five former executives of a public life sciences company who were denied certain change in control benefits following a merger in November 2008. In June 2009, he obtained a $1 million settlement of an age discrimination claim on behalf of a terminated cosmetics executive. In July 2008, he obtained a $4.2 million jury verdict on behalf of a former employee of the New Haven Register, who was terminated in retaliation for refusing to give false testimony in a state administrative proceeding. In August of that year he successfully opposed a motion for summary judgment by General Electric Company in an age discrimination case involving an E-band executive. He represented the plaintiff in Doe v. Norwalk Community College, 248 F.R.D. 372 (D. Conn. 2007), a case in which he was among the first attorneys in New England to obtain sanctions for spoliation of electronic evidence. He has achieved other substantial verdicts and settlements in his practice areas.
His practice is entirely devoted to civil litigation and appeals. While he is known for representing individuals, his representative corporate clients have included Norwalk Marine Contractors, Inc.; Delta Level Defense; Dax Labs LLC; RuggerWear LLC; and Velocity Express, Inc. He has argued cases in the U.S. Court of Appeals for the Second Circuit, U.S. District and Bankruptcy Courts in New York and Connecticut, as well as the Connecticut Supreme Court. In preparing his cases for trial and selecting juries, Mr. Bagnell works very closely with a Virginia-based jury consultant, Carolyn Koch, Esq. of Jury Solutions Inc., to ensure the best possible presentation to the jury.Articles on cases he has handled have appeared in the National Law Journal, Lawyers Weekly USA, the Connecticut Law Tribune, and various legal journals. He has obtained precedent-setting decisions in the areas of E-discovery and spoliation, insurance coverage, wrongful discharge, wage and hour laws, and the Family and Medical Leave Act. He has been a frequent speaker at bar association events, including the Connecticut Bar Association's annual meetings. He has authored articles on evidence issues arising under Title VII of the Civil Rights Act of 1964, litigating cases under the Family and Medical Leave Act of 1993 (FMLA), as well as Supreme Court jurisprudence on the Federal Rules of Civil Procedure. He was a contributing editor of the American Bar Association's Model Employment Law Jury Instructions, Second Edition, as well as the American Bar Association's Employment Litigation Handbook.Mr. Bagnell is a member of the bar of the United States Supreme Court, the United States Court of Appeals for the Second Circuit, and the United States District Court for the Southern and Eastern Districts of New York and Connecticut. He is admitted to practice to the state bars of Connecticut and Massachusetts.
Previously in his career he served as associate counsel for a $300 million, publicly traded communications company in Milford, Connecticut, with over 2,000 employees, where he advised management on a broad array of issues involving international and domestic business transactions. He also served as an attorney with Garrison, Levin-Epstein, Chimes & Richardson, P.C. in New Haven, Connecticut, a firm that specializes in civil litigation and white-collar criminal defense, where he worked closely with the firm's founding partner, Joseph D. Garrison on a variety of cases and successful trials, including $1.6 million and $500,000 verdicts against companies for violation of the FMLA in 2003 and 2005. He has served as a member of the executive committee of the Connecticut Bar Association's Labor and Employment Section, and is a Sustaining Member of the National Employment Lawyers Association and the American Bar Association's Section on Litigation. In his spare time, Jeff is a dedicated cyclist. He is currently ranked 11th out of 1,221 cyclists for the fastest time in Westport's Compo Sprint time trial, averaging almost 28 miles per hour. He is also an avid sailor. He is also the author of One Question Too Many: The Trial of Captain Charles B. McVay, a study of the court-martial of the captain of the USS Indianapolis. His work on this article, which included locating and obtaining a copy of the original 1945 trial transcript, led him to be consulted by the actor who portrays the Japanese submarine commander in the motion picture "USS Indianapolis: Men of Courage."
Location
55 Post Road West, Suite 200
Westport, CT 06880
Recognized in The Best Lawyers in America® 2024 for work in:
Employment Law - Individuals
Litigation - Labor and Employment
Product Liability Litigation - Plaintiffs
Additional Areas of Practice:
Appellate Practice
Civil Rights Law
Commercial Litigation
Employment Law - Management
Your browser is not fully compatible with our automatic printer friendly formatting.
Please use the print button to print this profile page.