Lawyer Profile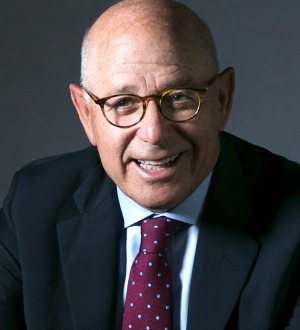 Harold P. Weinberger
Recognized Since:

2007

Recognized in:

Advertising Law

Commercial Litigation...

Website:

Firm's Phone Number:

E-mail:

Languages:

English

Location:

1177 Avenue of the Americas

New York, NY 10036
-Paul Franz (Procter & Gamble), Cincinnati
Lawyer Bio
You should have this already
Bar Admissions:
District of Columbia, District of Columbia Bar
New York, New York
Affiliations:
American College of Trial Lawyers - fellow
Named "Lawyer of the Year" by Best Lawyers for:
Advertising Law, New York City (2016)
Recognized in The Best Lawyers in America for work in:
Advertising Law
Commercial Litigation
Litigation - Intellectual Property
Awards:
Euromoney Institutional Investor PLC's Benchmark Litigation New York "Litigation Star" (2008-2016)
Chambers and Partners' Chambers USA (2006-2016)
Lawdragon 3000 (2011)
Legalease's Legal 500 US (2009-2016)
Columbia Law School, Lecturer in false advertising law
Thomson Reuters' New York Super Lawyers (2006-2016), top 100 lawyers (2010-2016)
Federal Clerkships:
United States Court of Appeals
Special Focus:
Arbitration
False Advertising
Global
Litigation
Firm Details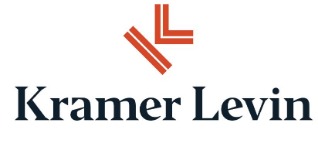 View Firm Profile
Kramer Levin Naftalis & Frankel LLP
France
France
Paris, France
47, avenue Hoche
Paris 75008
France
United States
United States
California
California
Menlo Park, CA
990 Marsh Road
Menlo Park, CA 94025
United States
Lawyer Case History
PBM Products v. Mead Johnson Nutrition Company
This was a case in the Eastern District of Virginia (rocket docket) in which I represented the plaintiff, who claimed the defendant was making false statements in advertising relating the the nutritional characteristics of plaintiff''s infant formula products. ASfter a jury trial, plaintiff obtained a permament injunction and a damages awrad of $13.5 million, the largest verdict in the state of Virginia in 2007 and one of the largest verdicts ever under the Lanham Act.

Schering Plogh v. Neutrogena--This was another Lanham Act case in the District of Delaware in which I represented the defendant and counterclaim plaintiff Neutrogena. After a bench trial, the court found plaintiff''s advertising for Coppertone to be false and misleading. The court also found that certain minor aspects of Neutrogena''s ad was misleading but did not find the essential claim to be flase.