Lawyer Profile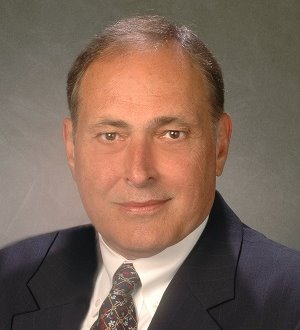 George S. Lawler
Recognized Since:

2009

Recognized in:

Leveraged Buyouts and Private Equity Law

Venture Capital Law

Website:

E-mail:

Location:

Towson Commons, Suite 300

One West Pennsylvania Avenue

Towson, MD 21204-5025
-Ivan Stern (Avir Corporation), Pikesville
-Warren Siegel (Creative/CW Equities Corporation), Bethesda
Lawyer Bio
Affiliations:
Maryland State Bar Association - Member
Named "Lawyer of the Year" by Best Lawyers for:
Venture Capital Law, Baltimore (2016)
Recognized in The Best Lawyers in America for work in:
Leveraged Buyouts and Private Equity Law
Venture Capital Law
Special Focus:
Mergers & Acquisitions
Private Equity
Private Funds
Venture Capital
Additional Information:
Corporate and Securities Practice
Assist clients, including corporations and limited liability companies, at all stages of their growth from formation to employee and consultant equity to capital-raising and contract matters to sale. Work with other firm attorneys to address IP, labor, tax, litigation, banking/financing, real estate and other matters. Act as outside general counsel to wide variety of companies in many industries and of all sizes. Assist companies with private placements of equity and debt securities including venture capital and private equity investments.
Q&A
Tell us a little bit about your practice and what makes it unique.
I have the privilege of working with entrepreneurial clients who are, in many instances, entering into new areas of products and services including tech, bio, cyber, software and others, but also including mainstay industries such as food, manufacturing, retail, real estate, financial and others. I generally act as the outside general counsel for the client entity meaning that I am frequently the gatekeeper for their myriad of possible legal needs and services. In that counseling role, I enjoy learning more about my clients and seeking ways to serve their needs including by seeking out partnering opportunities and identifying other attorneys in my firm who can assist in the growth of our clients.
What common questions are you asked by clients, and what are your answers?
A common question is how much will something cost. My approach is to seek a flexible billing alternative that meets the needs of each client. For example, I generally seek to review each invoice and make an adjustment if I determine that some of the services could have been provided by one of our attorneys at a lower hourly rate and I then show the reduction as a "courtesy discount" on the monthly invoice.
I try with private placements to defer the collection of invoices for a couple of months to enable the offering to succeed and provide for the payment.
I am also asked what "investment" I am willing to make into a client. I try to not bill for local travel, and I try to provide unbilled attendance at board meetings unless I am called upon to present on a legal matter and some amount of up-front time to become "educated" regarding the new client.
Were there any particular inspirations (people or events) that spurred your interest in your practice area(s)?
I majored in business at Notre Dame and received my MBA from Northwestern with a concentration in investments and finance. I spent 5 years in a bank trust department managing investment portfolios and attended law school at night. As a result, I chose a corporate and securities practice to enable me to use the accumulated education and experience and to build upon it every day!
Lawyer Practice Areas
Key:
Awarded in Best Lawyers
Not Currently Awarded for this Area in Best Lawyers
Firm Details
View Firm Profile
Whiteford Taylor Preston LLP