Lawyer Profile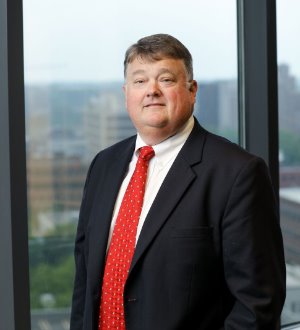 C. Stuart "Stuart" Mauney
Recognized Since:

2007

Recognized in:

Mediation

Personal Injury Litigation - Defendants...

Website:

Firm's Phone Number:

Location:

One Liberty Square, Suite 1200

55 Beattie Place

Greenville, SC 29601
Lawyer Bio
Bar Admissions:
South Carolina, South Carolina Bar
Court Admissions:
U.S. Court of Appeals for the Fourth Circuit, 1988
Affiliations:
South Carolina Healthcare Association - Member
SC Assoc of Residential Care Homes - Board of Directors
TIDA - Member
Claims & Litigation Management Alliance - Member; SC State Chair
Upstate Mediation Center - Former, Board Member
SC Defense Trial Attorneys Association - Member
South Carolina Healthcare Association - Member
Named "Lawyer of the Year" by Best Lawyers for:
Professional Malpractice Law - Defendants, Greenville (2018)
Recognized in The Best Lawyers in America for work in:
Mediation
Personal Injury Litigation - Defendants
Professional Malpractice Law - Defendants
Awards:
SC Super Lawyer
2012 Best Lawyers in America, Mediation, Personal Injury Litigation, Professional Malpractice Law
American Jurisprudence Award, Constitutional Law
Phi Beta Kappa
Certified Mediator
2015 Legal Elite - Personal Injury, Greenville Business Magazine
Lawyer Practice Areas
Key:
Awarded in Best Lawyers
Not Currently Awarded for this Area in Best Lawyers
Firm Details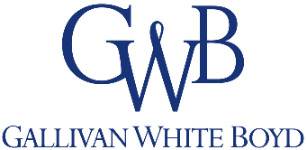 View Firm Profile
Gallivan, White & Boyd, P.A.
United States
United States
North Carolina
North Carolina
Charlotte, NC
One Morrocroft Centre, Suite 200
6805 Morrison Boulevard
Charlotte, NC 28211
United States
South Carolina
South Carolina
Charleston, SC
40 Calhoun Street, Suite 315
Charleston, SC 29401
United States
Columbia, SC
1201 Main Street, Suite 1200
P.O. Box 7368
Columbia, SC 29201
United States
Lawyer Case History
Ammonia Leak
Provided emergency response to industrial facility for ammonia leak, including coordinating with various state and federal agencies. Negotiated and settled numerous civil claims for alleged personal injury and property damage arising out of the incident.