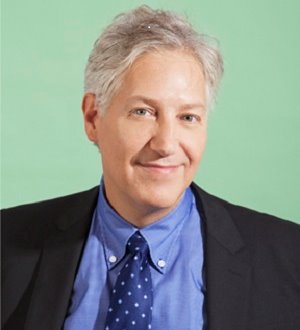 ---
Recognized since 2018
Toronto, Ontario
Practice Areas
Environmental Law
Labour and Employment Law
Barry Weintraub is a partner in the Toronto commercial litigation boutique firm Rueters LLP, where he practises commercial litigation, environmental law and employment litigation. He is an accomplished litigator with extensive trial and summary judgment experience in all these areas.
Barry's commercial litigation practice includes handling various specialized areas of corporate/commercial litigation, including shareholder remedies, contract disputes, real estate litigation, banking and investment management, injunctions, regulatory proceedings, professional negligence, estates/trusts and fraud. He has handled large, complex matters involving co-ordination of litigation team efforts and extensive documentary and factual circumstances. Major commercial cases handled by Barry include shareholder disputes involving buy/sell mechanisms, litigation arising out of financial restructurings, and bank guarantee and mortgage actions. His major commercial trials include Chitel v. Bank of Montreal; Adelaide Capital Corporation v. Cowieson; Royal Trust Corporation v. Royal Bank of Canada; National Bank of Canada v. the Estate of Harold Ballard. Barry has also been counsel on numerous high and low profile defamation cases, including Finta v. CTV, Pindling v. NBC and Botiuk v. Toronto Free Press.
Barry has 30 years' experience in all aspects of environmental law, including civil litigation of liability for cleanups of historical contamination, appeals of administrative orders to pay for remediation issued against officers and directors of insolvent companies, defence of environmental prosecutions, investigations of environmental incidents, environmental assessments and solicitor's negligence actions involving environmental matters. He also has many years' experience providing advice on environmental compliance matters, environmental aspects of corporate transactions and remediation projects. Barry is a leader in director and officer liability, having acted on several prominent appeals of cleanup orders issued against innocent directors and officers of insolvent companies, including Northstar Aerospace (Baker v. Director, MOECC) and Gaffney v. Director, MOECC. He has dealt with numerous large actions and arbitrations arising out of contaminated lands in relation to facilities such as pesticide plants, gas stations, dry cleaners, leather tanning plants, steel mills and mines, etc. He also acts regularly in the defence of environmental prosecutions, and was counsel on a leading prosecution defence case (R. v UBA Inc.) where his client's acquittal after a lengthy trial was upheld on appeal. Barry represented the Ontario Ministries of the Environment and Transportation in litigation arising out of a coal tar spill into the Rideau River in Ottawa.
Barry is an experienced workplace investigator in fraud, harassment and sexual harassment matters, and has an extensive practice in employment law matters, including cases involving wrongful dismissal, constructive dismissal, restrictive covenants and human rights. He acts for both employers and executives in wrongful dismissal matters and has conducted or acted as counsel in numerous workplace investigations on a variety of issues (including fraud and harassment investigations for public companies). Barry has also handled a broad variety of human rights cases, including workplace harassment and discrimination cases involving race, religion, gender and disability. He was successful counsel in a leading constructive dismissal action Maasland v. City of Toronto upheld by the Court of Appeal for Ontario for the successful complainant in the historic Tahmourpour v. RCMP case before the Canadian Human Rights Tribunal and Federal Court of Appeal, and has also acted in several administrative hearings, judicial reviews and constitutional cases.
Barry was called to the Ontario Bar in 1989, and previously practised with Stikeman Elliott, Genest Murray and Heenan Blaikie. He is Chair of the CBA National Environmental, Energy and Resources Law Section and Past Chair of the OBA Civil Litigation Section and Environmental Law Section. He was an adjunct professor at the University of Toronto Faculty of Law for several years and has written and spoken extensively on a broad range of environmental and litigation issues in Canada and the United States.
Location
365 Bay Street, Suite 501
Toronto, ON M5H 2V1
Canada
Bar Admissions
Ontario, 1989
Ontario, 1989
Affiliations
Canadian Bar Association National Environment, Energy and Resources Law Section - Chair 2017-2018, Vice-Chair 2016-2017, Treasurer 2015-2016, Secretary 2014-2015, Executive member 2008-2014
Oak Ridges Moraine Land Trust - Director, 2014-2015
Ontario Bar Association Civil Litigation Section - Past Chair 2016-2017, Chair 2015-2016, Vice-Chair 2014-2015, CLE Co-ordinator 2012-2014, Programming Co-ordinator 2011-2012
Ontario Bar Association Environmental Law Section - Past Chair 2010-2012, Chair 2008-2010, Vice-Chair 2006-2008, Programming Co-ordinator 1996-1998, Executive Member 1993-2018
Weintraub Erskine Huang, LLP
---
Toronto, Ontario
2 The Best Lawyers in Canada™ awards
Full Firm Profile
Recognized in The Best Lawyers in Canada™ 2023 for work in:
Environmental Law
Labour and Employment Law
Awards:
Best Lawyers in Canada - Environmental LawLexpert Leading Practitioner in Environmental Law since 20122015 Global Law Experts Awards -- Environment Litigation Lawyer of the Year in Canada 2015 Corporate Intl Magazine Legal Awards -
Publications, Speaking Engagements and Media Commentary
November 2017 (Ottawa): Update on Yaiguaje v. Chevron Corp. re enforcement of foreign judgments in Canada to 28th Annual Meeting of CBA NEERLS and Department of Justice Canada.
October 2017 (Baltimore): ABA SEER Fall Convention Luncheon Speaker on Common Values, Co-operation and Friendship in Canada-USA Relationship in Environment, Energy and Resources
September 2017 (Toronto): Conducting Effective Discovery Examinations, Ontario Bar Association Civil Litigation Section
March 2017 (Los Angeles): ABA SEER Environmental Summit of the Americas facilitator of expert panel discussion on Officer, Director, Lender and Parent Company Liability
March 2017 (Toronto): Ten Mistakes to Avoid at Trial, presentation to "Your First Civil Trial" hosted by the Young Lawyers' Division of the Ontario Bar Association
March 9, 2017 (Webcast): CBA Essential Skills for Litigators Series, Avoiding Communication Breakdown with your Client.
September 2016 (San Diego): Tort Liability for Public Authorities, presentation at International Municipal Lawyers Association conference in San Diego and paper (co-authored with Ben Lerer).
September 2016 (Toronto): The Importance of Legal Research – and the Lack Thereof, paper and panel discussion, Law Society of Upper Canada.
April 2016 (Toronto): "Limitation Periods" Roundtable Presentation to International Congress of Shopping Centres Canadian Law Conference.
April 2016 (Toronto): Litigation Issues in Real Estate Practice, OBA Real Estate and Civil Litigation sections.
February 2016 (Toronto): Co-chair of Litigation Minefields, OBA Civil Litigation Section programme at OBA Annual Institute.
April 2015 (Toronto): "Limitation Periods" Roundtable Presentation to International Congress of Shopping Centres Canadian Law Conference.
March 2015 (Toronto): "Assessing Credibility of Experts after Moore v. Getahun: More Focus on the Subject Matter, Less Focus on the Expert" at Working with Experts conference (co-authored with Abbey Sinclair).
March 2015 (Calgary): "Environment in the Courtroom: Evidentiary Issues in Environmental Prosecutions and Hearings", Symposium of the Canadian Institute of Resources Law and the Canadian Bar Association National Environment, Energy and Resources Law Section sponsored by Environment Canada. http://www.cirl.ca/symposium/2015-symposium/view-2015-recordings
February 2015 (Toronto): "Damages in Environmental Claims: Regulatory, Technical and Evidentiary Considerations," OBA Environmental Law Section paper and presentation at OBA Annual Institute
May 2014 (Ottawa): "Top Ten Environmental Law Developments May 2013-May 2014," Canadian Bar Association NEERLS Spring Summit.
April 2014 (Mississauga): "Environmental Due Diligence" presentation at CANECT Canadian Environmental Conference and Trade Show
March 2014 (Toronto): "Limitation Periods" Roundtable Presentation to International Congress of Shopping Centres Canadian Law Conference.
March 2014 (The Lawyers Weekly): "If land at issue, limit time frame lengthens: Appeal court favours 'broad interpretation' of real property act" -- interviewed for article on Ontario Court of Appeal decision in McConnell v. Huxtable.
February/March 2014 (Toronto): "Baker v. Director, MOECC: Pouncing on Convenient Victims," paper and presentation to OBA Annual Institute. See article subsequently published at http://www.mondaq.com/canada/x/301288/Environmental+Law/Baker+v+Director+MOE+Pouncing+On+Convenient+Victims
August 2013 (Just Causes Magazine): Article on "Anti-SLAPP" legislation-- quoted in article as Chair of OBA Working Group making recommendations to provincial task force on strategic lawsuits against public participation
April 2013 (Canadian Lawyer Magazine): "Be a Litigation Star" -- quoted in article http://www.canadianlawyermag.com/4598/be-a-litigation-star.html
February 2013 (Toronto): "Limitation Periods" Roundtable Presentation to International Congress of Shopping Centres Canadian Law Conference.
Your browser is not fully compatible with our automatic printer friendly formatting.
Please use the print button to print this profile page.