Lawyer Profile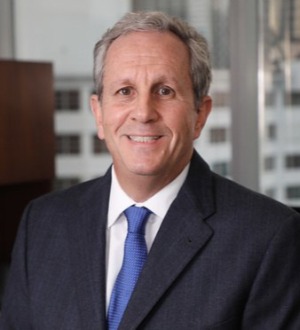 Andrew S. Berman
Young, Berman, Karpf & Karpf, P.A.
Recognized Since:

2006

Recognized in:

Appellate Practice

Commercial Litigation...

Law School:

University of Miami

Lawyer Page:

Website:

Firm's Phone Number:

Languages:

English

Locations:

1001 Brickell Bay Drive, Suite 1704

Miami, FL 33131

1401 East Broward Blvd, Suite 201

Fort Lauderdale, FL 33301
Lawyer Bio
Education:
University of Miami , J.D., graduated 1983
Brandeis University, BA, graduated 1980
Bar Admissions:
Florida, Florida Bar
Florida, Dade County Bar
Florida, Litigation Section)
Court Admissions:
Florida and U.S. District Court
Southern District of Florida
U.S. District Court, Middle District of Florida
U.S. Court of Appeals, Eleventh Circuit
U.S. Supreme Court
Named "Lawyer of the Year" by Best Lawyers for:
Litigation - Mergers and Acquisitions, Miami (2020)
Recognized in The Best Lawyers in America for work in:
Appellate Practice
Commercial Litigation
Litigation - Mergers and Acquisitions
Awards:
Nationally recognized by Naifeh & Smith's "The Best Lawyers in America." Seaview Putnam (2006-2019)
Named in Florida Super Lawyers (2006-2015)
AV rated by Martindale-Hubbell
Listed in the Bar Register of Preeminent Lawyers
Named Top Lawyer in Appellate, Corporate, and Business Litigation by South Florida Legal Guide (2013-2015)
Mr. Berman has been distinguished through peer review as having attained the highest level of legal ability and professional standards of conduct, ethics, reliability and diligence.
Lawyer Practice Areas
Key:
Awarded in Best Lawyers
Not Currently Awarded for this Area in Best Lawyers
Firm Details

Young, Berman, Karpf & Karpf, P.A.
United States
United States
Florida
Florida
Miami, FL
1001 Brickell Bay Drive, Suite 1704
Miami, FL 33131
United States
Lawyer Case History
Healthcare and Business Litigation
Defended AMC Entertainment in a large breach of contract & tort action involving MovieTickets.com. Help secure multiple summary judgments that led to settlement.
Successfully defeated $25 million breach of contract, fraud and breach of fiduciary duty claim brought by large management services organization (MSO) against PCH Health Plan, Inc. In same case secured dissolution of temporary injunction enjoining draw down of $12 million let of credit hours before its expiration. Resolved counterclaim of conversion and civil theft in favor of client for $17.6 million.
Successfully defeated class action against Humana Medical Plan, Inc. for commissions allegedly owed to insurance agents.
Defended Humana Medical Plan, Inc. in state court putative class action for damages for breach of prompt pay statute and breach of third party beneficiary contract. Represented client all the way to and in Florida Supreme Court. Secured federal All Writs Act injunction to enjoin state court proceeding as a class (later voluntarily vacated in view of new Supreme Court case).
Represented Humana Medical Plan, Inc. in federal lawsuit arising from failed merger and acquisition of another health plan. Defeated key claims by summary judgment which propelled settlement of matter.
Represented consortium of health care companies in complex arbitration over purchase price to be paid for their health plan. Favorable settlement achieved.
Handled scores of provider/health plan disputes in state and federal court.
Successfully represented large health plan in defeating effort by large management services organization to enjoin termination of its contract in Orlando.
Successfully defended health plan's contract award by large public employer in bid protest case.
Successfully prosecuted and defended injunction actions in variety of cases involving covenant not to compete and misappropriation trade secrets.
Appellate Practice
Handled over 170 appeals and related appellate matters in state and federal court. Argued cases in First, Second, Third and Fourth District Courts of Appeal, Florida Supreme Court and Eleventh Circuit Court of Appeals
Appellate Cases
The following are representative appellate cases that Young, Berman, Karpf, and Gonzalez, P.A. has handled:
Murley v Wiedamann, 25 So. 3d 27 (Enforcement of Prenuptial Agreement re Stock Options)
Foundation Health v. Westside EKG Assn, 944 So. 2d 188 (Fla. 2006) (private right of action under HMO Act)
Young v. Hector, 740 So. 2d 1153, Fla. 3d DCA (en bac) (1998) (Celebrated child custody case between lawyer/mother and architect/stay-at-home father; obtained reversal of panel decision by entire court).
Agency for Health Care Admin. v. PCA Family Health Plans, Inc., 695 So 2d 737 (Fla. 1st DCA 1996): Affirmed denial of public access to client records.
Woodward v. Berkery, 714 So. 2d 1027 (Fla. 4th DCA 1998)(Tom Jones case).
Lamet v. United National Bank, 1996 WL 47697 (Fla. 3d. DCA 1996): Reversed multi-million dollar civil theft judgement and obtained award of fees against plaintiff.
Ginsberg v Lennar Fla. Holdings, Inc., 645 So. 2d (Fla. 3DCA 1994) Economic loss rule, civil theft, waste)
Tabet v. Tabet, 644 So. 2d 557 (Fla. 3d DCA 1994) (Jurisdiction and collection on foreign judgments)
Miller v. Shou, 616 So. 2d 436 (Fla. 1993) (Established standard for increasing child support based upon good fortune).
Luskin v. Luskin, 616 So. 2d 559 (Fla. 4th DCA 1993) (Civil theft, fraudulent conveyances, proceedings supplementary).
HMG/Courtland v. Grove Islen Associates, 589 So. 2nd 1021 (Fla. 3d DCA 1991) (Complex limited partnership dispute).
Schiffman v. Dept. Prof. Regulation, 581 So. 2d 1375 (Fla. 1st DCA 1991)(Professional license revocation).
Rubin S. Williams Bail Bonds and Bankers Ins. Co. v. State, 493 So. 2d 1065 (Fla. 1st DCA 1986) (Bond estreatures).
Probate Litigation
Successfully handled complex litigation of estates worth tens of millions of dollars involving will contests, forgeries and elective share issues.
Professional Responsibility
Successfully overturned emergency suspension of prominent attorney by Florida Supreme Court within 30 days of suspension order. Reinstatement saved lawyer's lucrative practice.
Successfully represented scores of applicants before Florida Board of Bar Examiners.
Obtained mandamus from Supreme Court against Florida Bar of Bar Examiners compelling it to consider former lawyer's application for re-admission despite suspension in other jurisdiction; applicant subsequently readmitted in Florida.
Defended and defends clients in many high profile Bar disciplinary cases.
Testified as expert witness on legal ethics issues involving conflicts of interest, law breakups and departures, fee splits and attorneys' fees.