Find Lawyers in Riga, Latvia
Select a location or practice area from the list below to find the best legal talent for your needs.
Practice Areas
Would you like to claim your lawyer profile?
Contact Us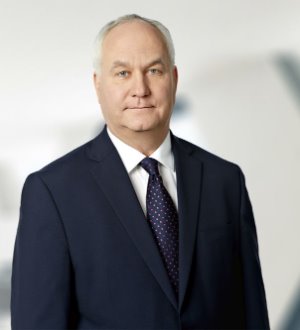 Filips K. Kļaviņš
---
Over the years since Latvia's regained independence, Filips Klavinš has been advising a broad range of foreign investor and institutional clients on major precedent setting matters. Ellex Klavins is the Managing Partner of Ellex Klavins and has been with the firm since 1992. His practice areas are Corporate M&A and Commercial & Compliance. Filips received his J.D. from Duke University School of Law in 1986 and his Bachelor of Laws from Tufts University in 1983. He was an ...
Recognized since 2013
Riga, Latvia
Practice Areas
Banking and Finance Law
Capital Markets Law
Corporate and M&A Law
Recognized since 2009
Riga, Latvia
Practice Areas
Banking and Finance Law
Corporate and M&A Law
Litigation

Ieva Andersone
---
Recognized since 2012
Riga, Latvia
Practice Areas
Advertising Law
Information Technology Law
Intellectual Property Law
Recognized since 2013
Riga, Latvia
Practice Areas
Advertising Law
Telecommunications Law
Recognized since 2009
Riga, Latvia
Practice Areas
Banking and Finance Law
Competition / Antitrust Law
Corporate and M&A Law
Specific Focus
Finance
Recognized since 2009
Riga, Latvia
Practice Areas
Administrative Law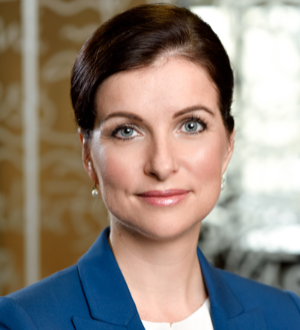 Eva Berlaus
---
Recognized since 2009
Riga, Latvia
Practice Areas
Corporate and M&A Law
Corporate Governance & Compliance Practice
Labor and Employment Law
Recognized since 2015
Riga, Latvia
Practice Areas
Litigation
Recognized since 2009
Riga, Latvia
Practice Areas
Information Technology Law
Recognized since 2017
Riga, Latvia
Practice Areas
Intellectual Property Law
Recognized since 2012
Riga, Latvia
Practice Areas
Litigation
Recognized since 2009
Riga, Latvia
Practice Areas
Arbitration and Mediation
Capital Markets Law
Corporate and M&A Law
Specific Focus
Public and Private Partnerships
Recognized since 2009
Riga, Latvia
Practice Areas
Banking and Finance Law
Corporate and M&A Law
Recognized since 2009
Riga, Latvia
Practice Areas
Arbitration and Mediation
Banking and Finance Law
Corporate and M&A Law
Recognized since 2014
Riga, Latvia
Practice Areas
Corporate and M&A Law
Recognized since 2014
Riga, Latvia
Practice Areas
Administrative Law
Arbitration and Mediation
Litigation
Recognized since 2013
Riga, Latvia
Practice Areas
Corporate and M&A Law
Insolvency and Reorganization Law
Recognized since 2012
Riga, Latvia
Practice Areas
Banking and Finance Law
Corporate and M&A Law
Recognized since 2017
Riga, Latvia
Practice Areas
Information Technology Law
Recognized since 2014
Riga, Latvia
Practice Areas
Corporate and M&A Law
Real Estate Law
Recognized since 2014
Riga, Latvia
Practice Areas
Information Technology Law
Labor and Employment Law
Litigation

Elina Cakste-Razna
---
Spilbridge, Attorneys-at-Law
Recognized since 2009
Riga, Latvia
Practice Areas
Construction Law
Corporate and M&A Law
Real Estate Law
Recognized since 2012
Riga, Latvia
Practice Areas
Corporate and M&A Law
Labor and Employment Law
Litigation
Recognized since 2014
Riga, Latvia
Practice Areas
Administrative Law
Corporate and M&A Law
Recognized since 2009
Riga, Latvia
Practice Areas
Corporate and M&A Law
Project Finance and Development Practice
Real Estate Law
Recognized since 2012
Riga, Latvia
Practice Areas
Litigation
Recognized since 2013
Riga, Latvia
Practice Areas
Banking and Finance Law
Insolvency and Reorganization Law
Specific Focus
Finance
Recognized since 2012
Riga, Latvia
Practice Areas
Corporate and M&A Law
Recognized since 2009
Riga, Latvia
Practice Areas
Banking and Finance Law
Capital Markets Law
Corporate and M&A Law
Recognized since 2012
Riga, Latvia
Practice Areas
Labor and Employment Law
Litigation
Recognized since 2013
Riga, Latvia
Practice Areas
Arbitration and Mediation
Intellectual Property Law
Litigation
Recognized since 2013
Riga, Latvia
Practice Areas
Insolvency and Reorganization Law
Recognized since 2017
Riga, Latvia
Practice Areas
Administrative Law
Recognized since 2013
Riga, Latvia
Practice Areas
Corporate and M&A Law
Recognized since 2012
Riga, Latvia
Practice Areas
Banking and Finance Law
Corporate and M&A Law
Recognized since 2009
Riga, Latvia
Practice Areas
Competition / Antitrust Law
Intellectual Property Law
Regulatory Practice
Specific Focus
Competition
Recognized since 2013
Riga, Latvia
Practice Areas
European Union Law
Information Technology Law
Labor and Employment Law
Specific Focus
Life Sciences
Recognized since 2012
Riga, Latvia
Practice Areas
Intellectual Property Law
Tax Law
Law office U. Grube & A. Strautins LTD
Recognized since 2009
Riga, Latvia
Practice Areas
Arbitration and Mediation
Litigation

Ivars Grunte
---
Recognized since 2009
Riga, Latvia
Practice Areas
Arbitration and Mediation
Corporate and M&A Law
Litigation
Recognized since 2009
Riga, Latvia
Practice Areas
Arbitration and Mediation
Intellectual Property Law
Litigation
Recognized since 2012
Riga, Latvia
Practice Areas
Administrative Law
Arbitration and Mediation
Litigation
Recognized since 2012
Riga, Latvia
Practice Areas
Banking and Finance Law
Corporate and M&A Law
Recognized since 2017
Riga, Latvia
Practice Areas
Real Estate Law
Recognized since 2012
Riga, Latvia
Practice Areas
Corporate and M&A Law
Tax Law
Recognized since 2015
Riga, Latvia
Practice Areas
Litigation
Recognized since 2012
Riga, Latvia
Practice Areas
Real Estate Law
Recognized since 2009
Riga, Latvia
Practice Areas
Competition / Antitrust Law
Corporate and M&A Law
Recognized since 2009
Riga, Latvia
Practice Areas
Corporate and M&A Law
Intellectual Property Law
Litigation
Recognized since 2012
Riga, Latvia
Practice Areas
Real Estate Law
Law Office of Inga Kačevskas
Recognized since 2009
Riga, Latvia
Practice Areas
Arbitration and Mediation
Recognized since 2012
Riga, Latvia
Practice Areas
Corporate and M&A Law
Recognized since 2014
Riga, Latvia
Practice Areas
Information Technology Law
Intellectual Property Law
Recognized since 2009
Riga, Latvia
Practice Areas
Administrative Law
Banking and Finance Law
Corporate and M&A Law
Specific Focus
Copyright
Recognized since 2012
Riga, Latvia
Practice Areas
Corporate and M&A Law
Recognized since 2015
Riga, Latvia
Recognized since 2015
Riga, Latvia
Practice Areas
Arbitration and Mediation
Recognized since 2015
Riga, Latvia
Practice Areas
Arbitration and Mediation
Litigation
Real Estate Law
Recognized since 2009
Riga, Latvia
Practice Areas
Administrative Law
Corporate and M&A Law
Intellectual Property Law
Specific Focus
Patent