Find Lawyers in Nairobi, Kenya
Select a location or practice area from the list below to find the best legal talent for your needs.
Practice Areas
Would you like to claim your lawyer profile?
Contact Us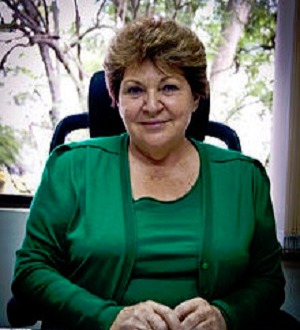 Alexandra Kontos
---
Alexandra Kontos is one of the founding members of Walker Kontos and is currently the Senior Partner of the Firm. She has qualified as an Advocate in three jurisdictions and has practised in Kenya as a corporate and commercial lawyer since 1979. Alexandra is a Fellow of the Chartered Institute of Arbitrators (Kenya) Chapter as well as a Notary Public and Commissioner for Oaths. Alexandra specialises in corporate and commercial work with particular emphasis on mergers and acquisitions includin...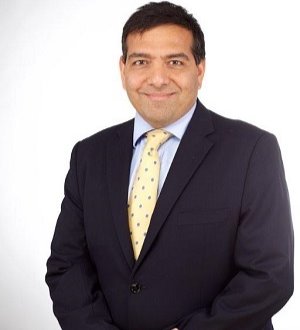 Karim S. Anjarwalla
---
Recognized since 2008
Nairobi, Kenya
Practice Areas
Corporate Law
Franchise Law
Mergers and Acquisitions Law

Philip Coulson
---
Recognized since 2008
Nairobi, Kenya
Practice Areas
Corporate Law
Mergers and Acquisitions Law
Recognized since 2014
Nairobi, Kenya
Practice Areas
Corporate Law

Mona K. Doshi
---
Recognized since 2014
Nairobi, Kenya
Practice Areas
Real Estate Law

Oliver Fowler
---
Kaplan & Stratton Advocates
Recognized since 2008
Nairobi, Kenya
Practice Areas
Banking Law
Corporate Law
Finance Law
Hamilton Harrison & Mathews
Recognized since 2008
Nairobi, Kenya
Practice Areas
Arbitration and Mediation
Banking Law
Labor and Employment Law
Waweru Gatonye & Co. Advocates
Recognized since 2015
Nairobi, Kenya
Practice Areas
Litigation
Tax Law
Gitonga Mwangi & Co. Advocates
Recognized since 2016
Nairobi, Kenya
Practice Areas
Real Estate Law

Richard Harney
---
Recognized since 2008
Nairobi, Kenya
Practice Areas
Banking Law
Capital Markets Law
Corporate Law
Kaplan & Stratton Advocates
Recognized since 2008
Nairobi, Kenya
Practice Areas
Intellectual Property Law
Kaplan & Stratton Advocates
Recognized since 2015
Nairobi, Kenya
Practice Areas
Intellectual Property Law
Mohammed Muigai Advocates
Recognized since 2016
Nairobi, Kenya
Iseme, Kamau & Maema Advocates
Recognized since 2008
Nairobi, Kenya
Practice Areas
Banking Law
Corporate Law
Finance Law
Specific Focus
Securities
Iseme, Kamau & Maema Advocates
Recognized since 2008
Nairobi, Kenya
Practice Areas
Environmental Law
Recognized since 2008
Nairobi, Kenya
Practice Areas
Capital Markets Law
Corporate Law
Franchise Law
Recognized since 2008
Nairobi, Kenya
Practice Areas
Litigation
Maritime Law
Hamilton Harrison & Mathews
Recognized since 2014
Nairobi, Kenya
Practice Areas
Banking Law
Labor and Employment Law
Litigation
Hamilton Harrison & Mathews
Recognized since 2008
Nairobi, Kenya
Practice Areas
Arbitration and Mediation
Environmental Law
Insolvency and Reorganization Law
Specific Focus
Litigation
Kaplan & Stratton Advocates
Recognized since 2015
Nairobi, Kenya
Practice Areas
Arbitration and Mediation
Recognized since 2015
Nairobi, Kenya
Practice Areas
Mergers and Acquisitions Law
Recognized since 2008
Nairobi, Kenya
Practice Areas
Banking Law
Corporate Law
Finance Law
Mbugwa, Atudo & Macharia Advocates
Recognized since 2008
Nairobi, Kenya
Practice Areas
Environmental Law
William Ikutha "William" Maema
---
Iseme, Kamau & Maema Advocates
Recognized since 2008
Nairobi, Kenya
Practice Areas
Corporate Law
Intellectual Property Law
Labor and Employment Law
Specific Focus
International
Kaplan & Stratton Advocates
Recognized since 2015
Nairobi, Kenya
Practice Areas
Litigation
Tax Law
Miller & Company Advocates
Recognized since 2017
Nairobi, Kenya
Practice Areas
Arbitration and Mediation
Hamilton Harrison & Mathews
Recognized since 2014
Nairobi, Kenya
Practice Areas
Capital Markets Law
Corporate Law
Mergers and Acquisitions Law
Specific Focus
Project Finance
Recognized since 2015
Nairobi, Kenya
Practice Areas
Real Estate Law
Iseme, Kamau & Maema Advocates
Recognized since 2015
Nairobi, Kenya
Practice Areas
Labor and Employment Law
Hamilton Harrison & Mathews
Recognized since 2014
Nairobi, Kenya
Practice Areas
Labor and Employment Law
Specific Focus
Litigation
Recognized since 2014
Nairobi, Kenya
Practice Areas
Corporate Law
Muthaura Mugambi Ayugi & Njonjo Advocates
Recognized since 2014
Nairobi, Kenya
Practice Areas
Corporate Law
Recognized since 2008
Nairobi, Kenya
Practice Areas
Banking Law
Corporate Law
Real Estate Law
Kamami Christine Michira "Christine" Mweti
---
Recognized since 2015
Nairobi, Kenya
Practice Areas
Capital Markets Law
Finance Law
Specific Focus
Financial Institutions

Fred Ngatia
---
Recognized since 2014
Nairobi, Kenya
Practice Areas
Arbitration and Mediation
Litigation
Recognized since 2016
Nairobi, Kenya
Practice Areas
Arbitration and Mediation
Muthaura Mugambi Ayugi & Njonjo Advocates
Recognized since 2014
Nairobi, Kenya
Practice Areas
Corporate Law
Pheroze Nowrojee Advocates
Recognized since 2008
Nairobi, Kenya
Practice Areas
Arbitration and Mediation
Litigation
Mohammed Muigai Advocates
Recognized since 2008
Nairobi, Kenya
Recognized since 2014
Nairobi, Kenya
Practice Areas
Arbitration and Mediation
Triple OK Law Advocates LLP
Recognized since 2008
Nairobi, Kenya
Practice Areas
Arbitration and Mediation
Litigation
Recognized since 2015
Nairobi, Kenya
Triple OK Law Advocates LLP
Recognized since 2008
Nairobi, Kenya
Kaplan & Stratton Advocates
Recognized since 2008
Nairobi, Kenya
Practice Areas
Arbitration and Mediation
Criminal Defense
Litigation
Hamilton Harrison & Mathews
Recognized since 2008
Nairobi, Kenya
Practice Areas
Capital Markets Law
Corporate Law
Finance Law
Specific Focus
Privatization

George Oraro
---
Recognized since 2008
Nairobi, Kenya
Practice Areas
Arbitration and Mediation
Banking Law
Capital Markets Law
Njoroge Regeru & Company Advocates
Recognized since 2008
Nairobi, Kenya
Practice Areas
Arbitration and Mediation
Recognized since 2008
Nairobi, Kenya
Practice Areas
Banking Law
Corporate Law
Project Finance and Development Practice
Recognized since 2014
Nairobi, Kenya
Practice Areas
Corporate Law

Paras Shah
---
Recognized since 2008
Nairobi, Kenya
Practice Areas
Banking Law
Capital Markets Law
Corporate Law
Kaplan & Stratton Advocates
Recognized since 2008
Nairobi, Kenya
Practice Areas
Franchise Law
Intellectual Property Law
Mboya Wangong'u & Waiyaki Advocates
Recognized since 2017
Nairobi, Kenya
Practice Areas
Mergers and Acquisitions Law