Find Lawyers in Budapest, Hungary
Select a location or practice area from the list below to find the best legal talent for your needs.
Practice Areas
Would you like to claim your lawyer profile?
Contact Us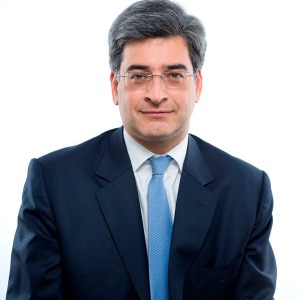 Gusztáv Bacher
---
Gusztáv Bacher is the head of Szecskay Attorneys at Law's Intellectual Property Practice Group. He specializes in civil law, competition law, intellectual property law and litigation. In the area of ??intellectual property, he has considerable experience in enforcement proceedings before HIPO and EUIPO, and in domain dispute resolutions. He continuously provides legal advice to clients in developing their intellectual property strategy (e.g. creating a trademark portfolio). He re...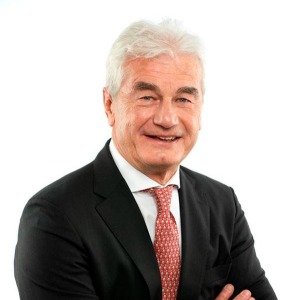 András Szecskay
---
András Szecskay is the founder and named partner of Szecskay Attorneys at Law. He has a wealth of reputation in the Hungarian and International markets. He has developed an extensive international and domestic litigation and arbitration practice, which includes involvement in ICSID, ICC, UNCITRAL, etc. procedures. His practice focuses on high-value and complex commercial, corporate, IP and foreign investment related litigation and arbitration matters, as well as judicial review proceed...
Recognized since 2010
Budapest, Hungary
Practice Areas
Banking and Finance Law
Energy Law
Project Finance and Development Practice
Recognized since 2013
Budapest, Hungary
Practice Areas
Litigation
Mergers and Acquisitions Law

Mihály Barcza
---
Recognized since 2010
Budapest, Hungary
Practice Areas
Banking and Finance Law
Mergers and Acquisitions Law
Recognized since 2013
Budapest, Hungary
Recognized since 2010
Budapest, Hungary
Practice Areas
Arbitration and Mediation
Litigation
Recognized since 2018
Budapest, Hungary
Practice Areas
Health Care and Life Sciences Practice
Recognized since 2018
Budapest, Hungary
Practice Areas
Labour and Employment Law
Recognized since 2018
Budapest, Hungary
Practice Areas
Corporate Law
Recognized since 2014
Budapest, Hungary
Practice Areas
Labour and Employment Law
Recognized since 2010
Budapest, Hungary
Practice Areas
Real Estate Law
Recognized since 2010
Budapest, Hungary
Practice Areas
Corporate Law
Mergers and Acquisitions Law
Private Equity Law
Recognized since 2018
Budapest, Hungary
Practice Areas
Information Technology Law

Tamás Éless
---
Recognized since 2012
Budapest, Hungary
Practice Areas
Litigation
Recognized since 2010
Budapest, Hungary
Practice Areas
Arbitration and Mediation
Corporate Law
Litigation
Recognized since 2014
Budapest, Hungary
Practice Areas
Banking and Finance Law
Recognized since 2014
Budapest, Hungary
Practice Areas
Corporate Law
Mergers and Acquisitions Law
Trade Law
Specific Focus
International

Zoltán Faludi
---
Recognized since 2010
Budapest, Hungary
Practice Areas
Corporate Law
Energy Law
Mergers and Acquisitions Law
Recognized since 2010
Budapest, Hungary
Practice Areas
Labour and Employment Law
Recognized since 2014
Budapest, Hungary
Recognized since 2013
Budapest, Hungary
Practice Areas
Corporate Law
Labour and Employment Law
Mergers and Acquisitions Law
Recognized since 2010
Budapest, Hungary
Practice Areas
Competition / Antitrust Law

Kristóf Ferenczi
---
Recognized since 2012
Budapest, Hungary
Practice Areas
Energy Law

Karoly Foti
---
Recognized since 2010
Budapest, Hungary
Practice Areas
Banking and Finance Law
Project Finance and Development Practice
Recognized since 2013
Budapest, Hungary
Practice Areas
Real Estate Law
Gárdos Mosonyi Tomori Law Office
Recognized since 2010
Budapest, Hungary
Practice Areas
Banking and Finance Law
Corporate Law
Litigation
Gárdos Mosonyi Tomori Law Office
Recognized since 2018
Budapest, Hungary
Practice Areas
Banking and Finance Law
Recognized since 2018
Budapest, Hungary
Practice Areas
Mergers and Acquisitions Law
Recognized since 2018
Budapest, Hungary
Practice Areas
Competition / Antitrust Law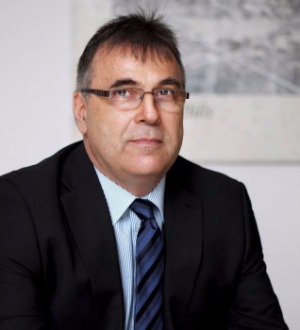 János Gyollai
---
Recognized since 2014
Budapest, Hungary
Practice Areas
Arbitration and Mediation
Zoltán Hegymegi-Barakonyi
---
Recognized since 2010
Budapest, Hungary
Practice Areas
Competition / Antitrust Law
Litigation
Recognized since 2010
Budapest, Hungary
Practice Areas
Banking and Finance Law
Recognized since 2014
Budapest, Hungary
Recognized since 2010
Budapest, Hungary
Practice Areas
Corporate Law
Mergers and Acquisitions Law
Private Equity Law
bpv Jádi Németh Attorneys at Law
Recognized since 2018
Budapest, Hungary
Practice Areas
Corporate Law

Pál Jalsovszky
---
Recognized since 2010
Budapest, Hungary
Szabó Kelemen & Partners Attorneys
Recognized since 2012
Budapest, Hungary
Practice Areas
Mergers and Acquisitions Law

Edward L. Keller
---
Recognized since 2013
Budapest, Hungary
Practice Areas
Capital Markets Law
Mergers and Acquisitions Law
Private Equity Law
Recognized since 2018
Budapest, Hungary
Practice Areas
Corporate Law
Partos & Noblet in co-operation with Hogan Lovells
Recognized since 2018
Budapest, Hungary
Practice Areas
Competition / Antitrust Law
Recognized since 2013
Budapest, Hungary
Practice Areas
Corporate Law
Real Estate Law
Recognized since 2012
Budapest, Hungary
Lakatos, Köves and Partners
Recognized since 2010
Budapest, Hungary
Practice Areas
Arbitration and Mediation
Banking and Finance Law
Energy Law
Recognized since 2018
Budapest, Hungary
Practice Areas
Capital Markets Law

Péter Lakatos
---
Lakatos, Köves and Partners
Recognized since 2010
Budapest, Hungary
Practice Areas
Litigation
Technology Law
Telecommunications Law
Recognized since 2010
Budapest, Hungary
Practice Areas
Banking and Finance Law
Capital Markets Law
Recognized since 2013
Budapest, Hungary
Practice Areas
Corporate Law
Intellectual Property Law
Recognized since 2018
Budapest, Hungary
Practice Areas
Intellectual Property Law

Zoltan Lengyel
---
Recognized since 2010
Budapest, Hungary
Practice Areas
Banking and Finance Law
Capital Markets Law
Corporate Law
Lakatos, Köves and Partners
Recognized since 2010
Budapest, Hungary
Practice Areas
Corporate Law
Mergers and Acquisitions Law
Recognized since 2018
Budapest, Hungary
Practice Areas
Competition / Antitrust Law
Réti, Várszegi & Partners Law Firm
Recognized since 2014
Budapest, Hungary
Practice Areas
Banking and Finance Law
Capital Markets Law
Recognized since 2018
Budapest, Hungary
Practice Areas
Corporate Law
Recognized since 2013
Budapest, Hungary
Practice Areas
Real Estate Law
Lakatos, Köves and Partners
Recognized since 2013
Budapest, Hungary
Practice Areas
Competition / Antitrust Law
Budapesti 5000. Ügyvédi Iroda
Recognized since 2014
Budapest, Hungary
Practice Areas
Energy Law
Project Finance and Development Practice

Gábor L. Molnár
---
Recognized since 2010
Budapest, Hungary
Practice Areas
Corporate Law
Mergers and Acquisitions Law
Recognized since 2014
Budapest, Hungary
Practice Areas
Corporate Law
Mergers and Acquisitions Law