Find Lawyers in Frankfurt/Main, Germany for Media Law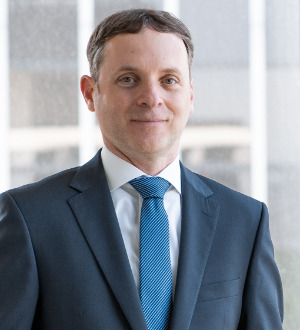 Andreas Lober
---
Dr Andreas Lober is Partner at BEITEN BURKHARDT's Frankfurt office and a member of the IP/IT/Media practice group. He advises national and international companies in the media and technology sector (in particular Internet, mobile applications and interactive entertainment) as well as investors with respect to copyright, law of unfair commercial practices, trademark law, protection of minors, data protection, and personality rights. He focuses his practice on negotiating development and licenc...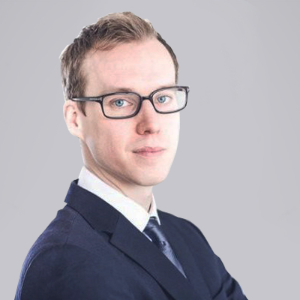 Severin Riemenschneider
---
Dr. Severin Riemenschneider advises companies and private individuals primarily on press , media , copyright , competition and trademark law, as well as on issues relating to the protection of (corporate) personality rights. He specializes in crisis communication and reputation management. ADr. Severin Riemenschneider , LL.M. Eur. has been a specialist attorney for media and copyright law since 2016. He has also been a member of the NetzDG review committee since 2021. In addition to his work ...
Media Law Definition
'Media Law' refers to private, administrative and even criminal law on information and communication through all kinds of media.
Typical media law cases relate to the tension between the freedom of press and expression on the one hand and the personality rights of those who are affected by publications in press, radio, television or Internet on the other. The freedom of information and right to report - the press law - is the core area of the media law. Many cases are dealing with the balancing of conflicting rights of the media and the rights of prominent personalities from the entertainment industry, Royal houses, politics or business. In practice, even more cases deal with the violation of rights of ordinary citizens or businesses by publications of others on social media platforms, blogs or the like. It is a typical media law question, if and when those affected by publications in the internet, in the press or other media may seek injunctive relief, are entitled to compensation, to public counterstatement, to correction, or to rectification, or to what extent citizens or companies must tolerate the expression of public opinion or statements of facts.
However, media law concerns far more than just typical cases of the press law and the right to privacy. It also covers administrative and regulatory issues in the field of media services, telecommunication services and telecommunications services, their admission and supervision by public authorities, as well as constitutional privileges of media against search and seizure measures by law enforcement agencies or other authorities.
Media law is also closely linked to copyright and competition law. It overlaps with copyright law particularly in cases of production and licensing of audiovisual content or the infringement of copyright by media, where the activities of publishing companies are concerned or those of collecting societies (in Germany particularly those of the GEMA, the "German society for musical performing and mechanical reproduction rights").
References to competition law exist in cases concerning the admissibility of advertising by or in media, particularly in cases of disputes concerning the so-called principle of the separation, which is considered one of the primary principles of media law particularly in European countries such as Germany. It provides that advertising must be separated from editorial content. Hence, the admissibility of product placement as well as other issues of financing of media content are part of the area of media law too.
Close links of media law further exist to trademark law, in particular where it comes to the protection or infringement of rights at work titles, i.e., names or special designations of printed publications, cinematic works, music works, stage works or other comparable works.
Finally, media law is also connected to IT law, particularly in internet related cases concerning linking or framing, but also in cases dealing with data protection issues and the right to privacy.
Overall, media law is a broad field of law which continues to be challenging, particularly in the light of new technological developments and a fast-changing media industry.

Our Methodology
---
Recognition by Best Lawyers is based entirely on peer review. Our methodology is designed to capture, as accurately as possible, the consensus opinion of leading lawyers about the professional abilities of their colleagues within the same geographical area and legal practice area.
The Process
Best Lawyers employs a sophisticated, conscientious, rational, and transparent survey process designed to elicit meaningful and substantive evaluations of the quality of legal services. Our belief has always been that the quality of a peer review survey is directly related to the quality of the voters.