Find Lawyers in Tbilisi, Georgia
Select a location or practice area from the list below to find the best legal talent for your needs.
Practice Areas
Tbilisi, Georgia
Would you like to claim your lawyer profile?
Contact Us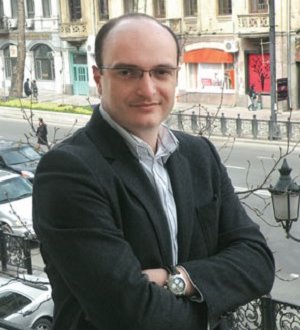 Lasha Gogiberidze
---
Lasha Gogiberidze is a founding partner of BGI Advisory Services Georgia and BGI Legal. Prior to foundation of the BGI in the aftermath of Ernst & Young's global decision to exit law, Lasha served as a director of corporate practice within Ernst & Young's Georgian office, as well as was a leading attorney within Georgian Consulting Group. Prior to private practice, Lasha was associated with the office of American Bar Association Central and East European Law Initiative office in Tbili...
BGI Advisory Services Georgia
Recognized since 2009
Tbilisi, Georgia
Practice Areas
Corporate Law
BLC Proffessional Legal Services
Recognized since 2009
Tbilisi, Georgia
Practice Areas
Corporate Law
Recognized since 2009
Tbilisi, Georgia
Practice Areas
Corporate Law
Litigation
BGI Advisory Services Georgia
Recognized since 2009
Tbilisi, Georgia
Practice Areas
Corporate Law
BGI Advisory Services Georgia
Recognized since 2009
Tbilisi, Georgia
Practice Areas
Arbitration and Mediation
Corporate Law
Litigation
BLC Proffessional Legal Services
Recognized since 2009
Tbilisi, Georgia
Practice Areas
Corporate Law
BGI Advisory Services Georgia
Recognized since 2009
Tbilisi, Georgia
Practice Areas
International Arbitration
CFS Legal Guledani & Partners
Recognized since 2014
Tbilisi, Georgia
Practice Areas
Banking and Finance Law
Legal Partners Associated LLC
Recognized since 2014
Tbilisi, Georgia
Practice Areas
Immigration Law
Recognized since 2009
Tbilisi, Georgia
Practice Areas
Intellectual Property Law
BGI Advisory Services Georgia
Recognized since 2009
Tbilisi, Georgia
Practice Areas
International Arbitration
Recognized since 2009
Tbilisi, Georgia
Practice Areas
Arbitration and Mediation
Litigation
Recognized since 2009
Tbilisi, Georgia
Practice Areas
Corporate Law
Georgian Legal Partnership
Recognized since 2009
Tbilisi, Georgia
Practice Areas
Corporate Law
Legal Partners Associated LLC
Recognized since 2014
Tbilisi, Georgia
Practice Areas
Corporate Law
Tax Law
Mgaloblishvili Kipiani Dzidziguri
Recognized since 2009
Tbilisi, Georgia
Practice Areas
Corporate Law
Mergers and Acquisitions Law
Recognized since 2009
Tbilisi, Georgia
Practice Areas
Arbitration and Mediation
Litigation
BLC Proffessional Legal Services
Recognized since 2009
Tbilisi, Georgia
Practice Areas
Arbitration and Mediation
Corporate Law
Litigation
Legal Partners Associated LLC
Recognized since 2009
Tbilisi, Georgia
Practice Areas
Corporate Law
Recognized since 2014
Tbilisi, Georgia
Practice Areas
Construction Law
Legal Partners Associated LLC
Recognized since 2014
Tbilisi, Georgia
Practice Areas
Banking and Finance Law
Investment
Recognized since 2009
Tbilisi, Georgia
Practice Areas
Intellectual Property Law
Legal Partners Associated LLC
Recognized since 2009
Tbilisi, Georgia
Practice Areas
Corporate Law
Recognized since 2014
Tbilisi, Georgia
Practice Areas
Intellectual Property Law
Project Finance and Development Practice
Real Estate Law
Shilakadze Trademark & Patent Office
Recognized since 2009
Tbilisi, Georgia
Practice Areas
Intellectual Property Law
Recognized since 2009
Tbilisi, Georgia
Practice Areas
Banking and Finance Law
Corporate Law
Project Finance and Development Practice
Recognized since 2009
Tbilisi, Georgia
Practice Areas
Corporate Law
Mikadze, Gegetchkori, Taktakishvili
Recognized since 2009
Tbilisi, Georgia
Practice Areas
Intellectual Property Law
Recognized since 2017
Tbilisi, Georgia
Practice Areas
Banking and Finance Law
BLC Proffessional Legal Services
Recognized since 2012
Tbilisi, Georgia
Practice Areas
Corporate Law