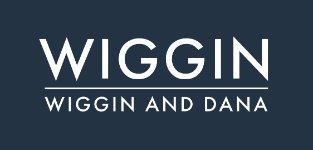 Headquarters
One Century Tower
265 Church Street
New Haven, CT 06510
United States
(203) 498.4400
Firm Details
Wiggin and Dana serves clients from eight offices in Connecticut, Florida, Pennsylvania, New York, and Washington, DC.

The firm has a history of steady growth and a solid reputation for excellence. We have represented clients in international and domestic matters for decades, with clients ranging from Fortune 500 companies to individuals.

Our core services include corporate, securities, utilities, finance, venture capital, health care, intellectual property, tax, labor and employment, real estate and environmental, litigation, and estate and succession planning. Many clients have needs in highly specialized or complex areas of law, and the firm has the capability of addressing these needs in industries as diverse as biotechnology, pharmaceuticals and medical devices, software and information technology, education, manufacturing and publishing. In addition to offering a full range of traditional business services, the firm has specialists in many areas, including mergers and acquisitions, e-commerce strategies, international law, securities regulation, trial and appellate litigation, antitrust counseling and white-collar.

Wiggin and Dana maintains its reputation by providing its clients with outstanding legal services cost-effectively. We believe in meeting or exceeding our clients' demands for prompt and efficient turnaround. We value practicality and know how to facilitate transactions while meeting our clients' objectives. Our lawyers keep abreast not only of changes in the law, but of changes, whether technological, economic, or strategic, in our clients' businesses and industries. Our lawyers regularly speak at regional, national and international conferences on their areas of expertise and frequently publish articles in their fields. Lawyers at the firm serve as adjunct professors at Yale Law School, University of Connecticut Law School and Quinnipiac University School of Law.

We have an enviable record of handling the most challenging legal matters, including complex litigation and dispute resolutions in the United States and Europe, national and international mergers and acquisitions, complex joint ventures, regulated industry restructuring, sophisticated real estate transactions, employment and benefits issues and disputes, and intellectual property matters. We devote time to understanding each client's needs and goals and assign tasks to lawyers and paralegals with the appropriate blend of experience, knowledge and skills to accomplish the tasks. Our goal is to help the client achieve its objectives, manage the client's expenses for legal services, provide high quality legal support, and make the client the key decision maker by providing it with the information and tools to make timely and informed decisions.

Please visit our website at www.wiggin.com for a more comprehensive overview of the firm, its lawyers and specialties.
Management
Top Listed State Awards
Top Listed in Connecticut in Health Care Law with 4 lawyers
Top Listed City Awards
Top Listed in New Haven with 15 lawyers
Top Listed in Stamford with 5 lawyers
Top Listed in New Haven in Health Care Law with 4 lawyers
Firm Practice Areas
Antitrust Law
Appellate Practice
Art Law
Commercial Litigation
Corporate Law
Criminal Defense: White-Collar
Employee Benefits (ERISA) Law
Employment Law - Management
Franchise Law
Health Care Law
Labor Law - Management
Leveraged Buyouts and Private Equity Law
Litigation - Antitrust
Litigation - Construction
Litigation - Intellectual Property
Litigation - Labor and Employment
Litigation - Patent
Litigation - Trusts and Estates
Medical Malpractice Law - Defendants
Mergers and Acquisitions Law
Private Funds / Hedge Funds Law
Product Liability Litigation - Defendants
Technology Law
Trusts and Estates