Firm Profile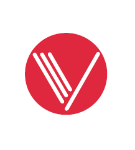 Firm Details
Vaciero, a professional services provider, was set up in 1994 and since then, it has been working for companies from different sectors, family groups, Entities or public Administrations, offering legal and financial advice with high quality standards.
Our commitment to clients ends up in long-term relationships. For this reason, we count a wide team of highly-qualified professionals, with great experience, who offer our clients solutions according to their needs of their business.
Both the experience accumulated and the multidisciplinary approach, enable us to be a benchmark within the sector of professional services to varied types of companies.
Vaciero is composed of a well-known team of professionals who have wide experience in the field of the Company Law. It is our aim to provide the highest quality service, offering practical and innovating solutions suitable to the complex problems of our current world of business, based on excellence, independence and integrity.
The technical training of our lawyers, their dedication and proactiveness to search for practical and efficient solutions define our identity. That is why Vaciero is a benchmark business law firm.
Vaciero is focused on providing comprehensive legal advice by counting on wide experience on recurrent daily advice to companies, as well as special transactions projects.
Firm Practice Areas
Corporate and Mergers and Acquisitions Law
Labor and Employment Law
Litigation
Tax Law
Office Locations
Spain
Spain
Madrid, Spain
C/ Claudio Coello, 91, 3ªplanta
Madrid 28006
Spain
Oviedo, Spain
C/ Caso, 3 (Montecerrao)
Oviedo 33006
Spain