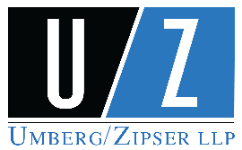 Firm Details
Exceptional client service, creative thinking, problem solving, and decades of proven success. These are the hallmarks of Umberg Zipser LLP. Our clients face difficult and complex issues — issues that may threaten their key assets or ventures, their most valuable people, their reputations, or even their ongoing viability. We bring the expertise, ingenuity, and experience to deliver the results they seek, with the efficiency and flexibility they need.

We never lose sight of our client's objectives, and work creatively to achieve them. Our clients come to us because we deliver the highest quality work product together with unparalleled service. Collectively, we have tried countless cases to successful verdict. But trial isn't always the right answer. Our pretrial strategies, successful motion practice, and extensive alternative dispute resolution experience enable us to achieve superb results without a trial, and even keep litigation from occurring against our clients. With big-firm experience and small-firm efficiencies, along with an established record of trial and litigation success, we are equally adept at handling the multi-party, complex case as well as more limited and specialized matters where the utmost efficiency is required.

Our attorneys are recognized experts in a wide array of practice areas, including business litigation, intellectual property, class actions, trade secrets, real estate, and white collar criminal defense. Indeed, our peers and the legal community continue to recognize our accomplishments, as we have multiple awards across a variety of organizations and publications. The firm's lawyers are consistently named as Best Lawyers in America® and Super Lawyers®. Last year, for example, founding partner Dean Zipser was named by Best Lawyers as the Lawyer of the Year for Bet-the-Company litigation in Orange County. At Umberg Zipser, we pride ourselves on our ability to handle a wide variety of matters for a diverse client base. We know that clients' needs differ from client to client, and matter to matter. In response to these needs, we offer a range of flexible billing arrangements that promote efficiency and predictability. Our client focus, devotion, and flexibility have enabled us to maintain client relationships that span decades.

We are strong believers in giving back to our profession and our community – in actions, and not just words or dollars. Our lawyers are actively involved as leaders of multiple professional, pro bono, and charitable organizations, as well as governmental positions.
Firm Practice Areas
Commercial Litigation
Criminal Defense: White-Collar
Ethics and Professional Responsibility Law
Government Relations Practice
Legal Malpractice Law - Defendants
Litigation - Banking and Finance
Litigation - Construction
Litigation - Environmental
Litigation - Intellectual Property
Litigation - Labor and Employment
Litigation - Real Estate
Patent Law
Trade Secrets Law
Trademark Law