Firm Profile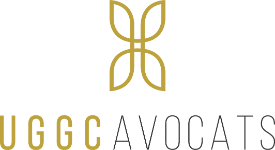 Firm Details
Created in 1993, UGGC Avocats is one of the leading independent business law firms in France. UGGC Avocats assists private and public operators. The firm has extensive expertise in legal and tax matters; through its teams and its family office, it offers a very large capacity of intervention in France and abroad (Europe, Africa, Asia and South America). UGGC's approach is based on its ability to mobilise multidisciplinary teams adapted to its clients' needs. UGGC Avocats gathers more than 150 lawyers, including 33 partners.
Law Firm of the Year Awards
Public Law in France (2022)
"Law Firm of the Year"
France's 2022 "Law Firm of the Year" in Public Law
Firm Practice Areas
Arbitration and Mediation
Art Law
Banking and Finance Law
Commercial
Commercial Litigation
Criminal Defense
Customs and Excise Law
Employee Benefits Law
Environmental Law
Health Care Law
Intellectual Property Law
Investment
Litigation
Media Law
Mergers and Acquisitions Law
Private Equity Law
Public Law
Real Estate Law
Tax Law