---
Beverly Hills, California
4 The Best Lawyers in America® awards
2 Best Lawyers: Ones to Watch® in America awards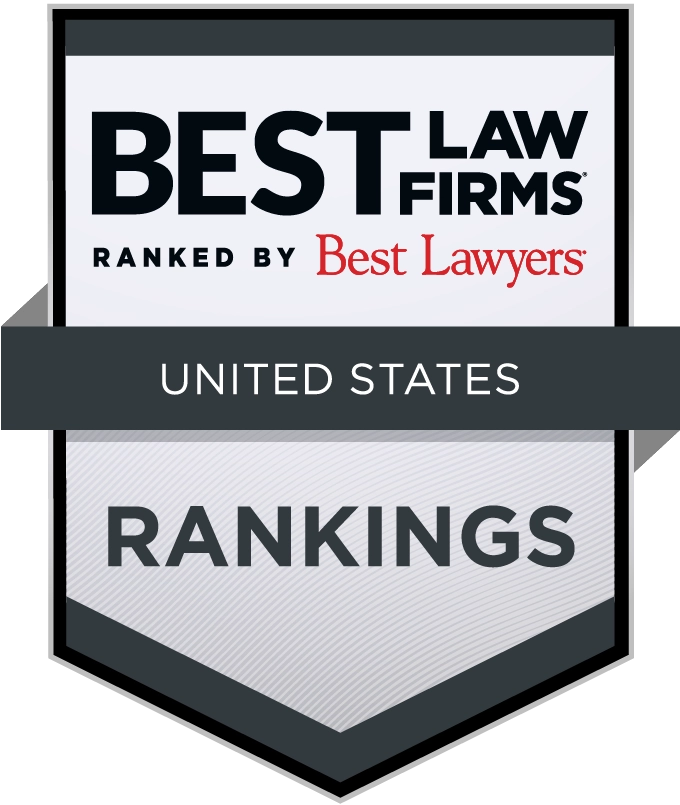 Visit Best Law Firms profile for Thornton Law Firm LLP
At Thornton Law Firm we believe that the law is, and should be, a powerful check on the pursuit of profit at the expense of individual citizens. We have long been at the cutting edge of litigation that has changed corporate behavior, or at least achieved compensation for its victims. For four decades, we have fought the asbestos industry, the lead paint industry, the tobacco industry, manufacturers of dangerous chemicals, PFAS ("forever chemicals"), pesticide makers, big Pharma, big banks, and insurance giants because we are driven by a shared vision of what is right and hold ourselves and others to the highest standards.
Our team works to bring justice to those who have suffered because of another's negligence or wrongdoing. Our clients include victims of crippling respiratory diseases , mesothelioma and other cancers, brain-damaged children, children with birth defects, users of new drugs with undisclosed side effects, pension funds, small businesses, and health plans.
In 1978 the firm's founding partner, Mike Thornton, began representing shipyard and construction workers when asbestos litigation was in its infancy. Over the ensuing four decades the practice, now led by Thornton partner Andy Wainwright, has helped over one thousand families in New England and around the country.
Our firm is dedicated to giving back to the Massachusetts community and those we help across the nation. For more than 30 years, partners Mike Thornton and David McMorris served the state and federal courts in Massachusetts as liaison counsel for plaintiffs, and as a trial lawyer David McMorris, Andy Wainwright, and Andrea Landry won the largest jury verdicts in these cases. We strive to better the lives of the clients we work with and are humbled to be a leader in funding medical research to find a cure and more effective treatments for cancer, especially mesothelioma.
Thornton Law Firm pioneered lawsuits against the lead paint industry, which marketed lead-based paint for decades despite knowing its potential for causing brain damage in very young children. After winning several record-setting verdicts from large landlords, we developed the historical record of the paint manufacturers' knowledge and ensuing coverup, and led a national effort to force the industry to contribute to the enormous cleanup costs. Those efforts led to a verdict in California of over a billion dollars.
Until the mid-1990s, no law firm had seen any success in challenging the tobacco industry. The firm's partners Mike Thornton, David Strouss, Mike Lesser, and retired partner Neil Leifer led the effort to assemble a team of firms to represent Massachusetts against the industry, seeking to recover the massive costs of treating smoking-related illnesses, to fund programs to protect children from becoming the industry's latest addicts and to help current smokers to quit. Those efforts led to a recovery by Massachusetts of over $8 billion dollars. Today, the money funds public health programs for the foreseeable future.
Thornton Law Firm is an instrumental player in securing multi-million dollar recoveries for families with children who suffered serious birth defects from their parents' exposure to "clean room" chemicals and agricultural pesticides. Mike Thornton has worked to develop a team of premier law firms to jointly prosecute these important cases, and our partners David Strouss and Brad Mitchell have led the firm's efforts in litigating them.
Partners David Strouss, Brad Mitchell, and Christian Uehlein represent residents of the Bean Porridge Hill area in and around Westminster, Massachusetts alleging that for many years, residents have unknowingly consumed water contaminated with chemicals called perfluoroalkyl and polyfluoroalkyl (PFAS) substances. These lawsuits seek compensation for the health effects and other damages caused by these "forever chemicals".
Partners Mike Thornton, Mike Lesser, and Evan Hoffman have been instrumental in developing and prosecuting cases against big banks that were overcharging pension funds for foreign exchange trades. These efforts, disclosed by courageous corporate whistleblowers, led to more than one billion dollars in recoveries, and, more importantly, have resulted in significant changes in and disclosures about the way these banks handle those transactions.
Likewise, Dave McMorris and Mike Thornton have brought class action suits against workers' compensation insurers who overcharge small businesses by failing to file required reports that would reduce the premiums those businesses pay. These cases have brought nationwide changes to insurer's policies and resulted in the return of tens of millions of dollars to employers.
Our partner Marnie McGoldrick leads our litigation targeting manufacturers of drugs and medical devices which are brought to market without sufficient research into longer-term side effects. Those patients who become the unwitting test subjects for these products are the focus of Marnie's efforts, as are the health plans who pay for treatment of the injuries those drugs and devices cause.
For nearly 40 years, Thornton Law Firm has committed its talent, its time, and its financial resources to take on the largest, richest, and most aggressive corporations in the country when those corporations step outside the bounds of responsibility. We seek and work with like-minded lawyers around the nation to successfully protect our clients, and are proud of the landmark work we have done. Our partners and associates come to work each day wanting to do well, and seeking to do good.
Management & Demographics
Management & Personnel
Chairman and Managing Partner
Clients
About Our Clients
Thornton Law Firm LLP has a tradition of excellence when it comes to representing victims, whether it be a construction worker injured on the job or a pension fund losing assets to fraud. Our clients are individuals and organizations that have suffered physical, financial, and emotional harm because of another's negligence or wrongdoing.
Mass Tort Litigation / Class Actions - Plaintiffs
Personal Injury Litigation - Plaintiffs
Qui Tam Law
Securities / Capital Markets Law
Toxic Tort
Workers' Compensation Law - Claimants
Your browser is not fully compatible with our automatic printer friendly formatting.
Please use the print button to print this profile page.