Firm Profile
Thomson Geer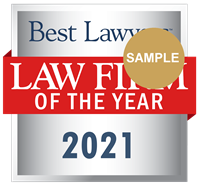 Headquarters
Sixty Martin Place
Level 14, 60 Martin Place
Sydney NSW 2000
Australia
61 2 8248 5800
Firm Details
Thomson Geer is a large Australian corporate law firm. We have more than 560 people, including 116 Partners operating out of our offices in Sydney, Melbourne, Brisbane, Perth and Adelaide. By size we are one of the 10 largest law firms operating in Australia, and the 5th largest independent Australian law firm.


Thomson Geer specialises in a range of practice areas and industry sectors:

Practice Areas

Banking & Finance;
Collections;
Competition & Regulation;
Construction & Infrastructure;
Corporate & Advisory;
Data protection, cyber security and privacy;
Employment, Workplace Relations & Safety;
Environment & Planning;
Insurance;
Intellectual Property;
Litigation & Dispute Resolution;
Mergers & Acquisitions;
Property;
Restructuring & Insolvency;
Superannuation & Wealth Management
Tax; and
Technology.

Industry Sectors

Advertising & Marketing;
Agribusiness;
Biotechnology & Pharmaceutical;
Construction, Infrastructure & Engineering;
Education;
Energy & Resources;
Franchising;
Funds Management & Financial Services;
Gaming & Leisure;
Government;
Health, Aged Care & Retirement Villages;
Insurance Services;
Media, Broadcasting & Entertainment;
Superannuation; and
Telecommunications.

We offer national best practice specialist skills and experience in all of the above practice areas and industry sectors.

Thomson Geer combines depth of quality legal skills and know how across Australia with strong value driven standards and settings.

Full partner details and credentials are available at www.tglaw.com.au.
Law Firm of the Year Awards
Retirement Villages and Senior Living Law in Australia (2021)
Top Listed National Awards
Top Listed in Australia in Retirement Villages and Senior Living Law with 6 lawyers
Top Listed City Awards
Top Listed in Brisbane in Intellectual Property Law with 4 lawyers
Top Listed in Sydney in Retirement Villages and Senior Living Law with 4 lawyers
About Our Clients
The firm's client base is principally spread across 3 classifications:
Australian Stock Exchange Top 200;
Major Global Foreign Corporations; and
Australian Stock Exchange Mid and Small Caps/Government Enterprises/Large and Medium Private Corporations.
Firm Practice Areas
Banking and Finance Law
Competition Law
Corporate Law
Insurance Law
Intellectual Property Law
Planning and Environmental Law