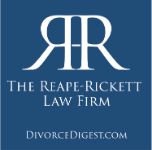 Headquarters
25152 Springfield Court, Suite 100
Valencia, CA 91355
United States
661-288-1000
Firm Details
Providing Accomplished Family Law Services for Over 25 Years
The Reape-Rickett Law Firm provides accomplished legal representation in family law matters across Los Angeles and Ventura Counties. Our team of attorneys provide full service family law services including divorce, legal separation, annulments, high net worth divorce, domestic violence restraining orders, paternity, child custody and visitation, child support, property division, spousal support, mediation, premarital agreements and more. We recognize that the outcome of divorce has a tremendous impact on the lives of our clients and their children. Therefore, we vow to always provide personal attention, listen carefully to our clients' desires, and present reasonable expectations of what to expect from the courts.
Our Mission is to provide Family Law legal services that are second to none. We conduct ourselves in accordance with the highest ethical standards and are committed to providing quality services. Each firm member takes special care to understand the unique and individual concerns of our clients. Our team approach to each case ensures efficient and timely responses to simple or complex issues. We empower our clients with knowledge and information, enabling them to make reasoned and results-oriented decisions.
Management
Demographics
Partners
Men: 2
Caucasian: 3
Of Counsel
Men: 4
Caucasian: 4
Associates
Women: 1
Asian: 1
Men: 1
Caucasian: 2
Other Lawyers
Women: 1
Men: 1
Paralegals
Women: 5
Hispanic: 1
Multi-Racial: 2
Men: 1
Caucasian: 2
Non-Legal Employees
Women: 5
African-American: 1
Hispanic: 2
Men: 1
Caucasian: 1
About Our Clients
As a
full-service
family law firm, our clients represent a broad spectrum of individuals and families from CEOs, doctors, professional athletes and musicians, to professionals, first responders, tradespeople, stay at home parents, grandparents and more. Our firm possess the skill, experience, and compassion to help clients navigate the complex family law court system while empowering them with information to make results-oriented decisions and protecting their rights.
Firm Practice Areas
Family Law
Family Law Mediation
Office Locations
United States
United States
California
California
Westlake Village, CA
2625 Townsgate Road, Suite 330
Westlake Village, CA 91321
United States
Valencia, CA
25152 Springfield Court, Suite 100
Valencia, CA 91355
United States
Calabasas, CA
5010 North Parkway Calabasas, Suite 100
Calabasas, CA 91302
United States