Firm Profile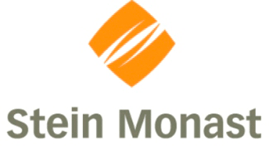 Édifice Stein Monast
70, rue Dalhousie, bureau 300
Québec, QC G1K 4B2
Canada
418-529-6531
Firm Details
STEIN MONAST L.L.P., a firm of over fifty lawyers, is the successor to Stein Monast Pratte & Marseille, a Quebec City law firm founded in 1957, which merged with Desjardins Ducharme of Montreal from 1992 to 2007.

STEIN MONAST L.L.P. offers its clients a wide range of legal services, especially since the integration of lawyers from the firm of HUOT LAFLAMME, who specialize in commercial litigation and municipal taxation, plus litigation and insurance lawyers from the firm of FLYNN RIVARD, and the recent addition of bankruptcy, insolvency and banking law specialists.

STEIN MONAST L.L.P.'s lawyers devote their energy and knowledge to the service of their clients with a view to developing a long-term partnership with them, so they can deliver high-quality legal services that are consistent with the client's reality, bringing a team on board that will provide all the skill, creativity, enthusiasm and objectivity needed to meet and anticipate the client's expectations.



Management
Top Listed City Awards
Top Listed in Québec in Insurance Law with 4 lawyers
Contacts
Elodie Loes
Communication Advisor
418 640 4400
Charles-Olivier Dumont
Communication coordinator
418 640 4400
Firm Practice Areas
Banking and Finance Law
Corporate and Commercial Litigation
Corporate Law
Immigration Law
Insolvency and Financial Restructuring Law
Insurance Law
Intellectual Property Law
International Arbitration
Labour and Employment Law
Legal Malpractice Law
Personal Injury Litigation
Transportation Law
Workers' Compensation Law
Office Locations
Canada
Canada
Quebec
Quebec
Québec, QC
Édifice Stein Monast
70, rue Dalhousie, bureau 300
Québec, QC G1K 4B2
Canada