Firm Profile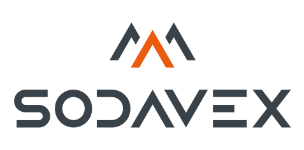 Firm Details
Sodavex is proudly entering its 10th year of existence. Founded by Christine Duchaine, a lawyer with, then, 20 years experience in large firms, its mission was simple: create a flexible and convivial environment for both clients and colleagues whilst continuing to offer the same quality service found in large firms.
The boutique law firm is now comprised of a team of 9 attorneys, all dedicated to environmental, energy, municipal and expropriation law, making it the largest team in Quebec in these fields. Clients include prominent companies in the fields of waste management, recycling and renewable energy as well as real-estate developers, to name only a few.
Driven not only by their collective passion for the firm's specific areas of law but also by a slew of inspiring clients with ground-breaking projects, technologies and environmental achievements, Sodavex raises the bar with each new case.
While the firm's core values are strategy, prevention and training, a strong team of litigators is ready to step up to the plate when the need arises. Court cases include administrative appeals, litigations before the Superior Court of Quebec and the Court of Appeal as well as class action suits.
Eager to share their passion and knowledge as well as help further advances in a field of law which is still in its early stages, the team regularly speaks in conferences, gives training sessions to associations and to company managers and field teams, and publishes both reference works and an in-house newsletter updating clients, collaborators and anyone interested in environmental law about recent updates and changes.
The firm is also active in various associations whose mission is to promote sustainable environmental technologies.
Firm Practice Areas
Energy Law
Environmental Law
Expropriation Law
Municipal Law
Real Estate Law
Office Locations
Canada
Canada
Quebec
Quebec
Montréal, QC
3530 boulevard Saint-Laurent
Bureau 505
Montréal, QC H2X 2V1
Canada