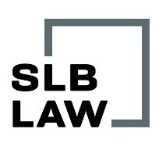 Firm Details
We are a German full service law firm handling a wide range of commercial and corporate matters in the fields of banking law, capital market law, securities law, labour law, art law, brewery law, targeting mid-sized to larger businesses assisting our clients in achieving their goals.
We are a team of qualified, internationally trained and experienced German lawyers, highly motivated and offer our legal services in German and English.
Impressum:
SLB Rechtsanwaltsgesellschaft mbH, HRB 173060, beim Amtsgericht München. Geschäftsführer: RA Dr. Christian B.A. Straßberger, RA Dr. Oliver Baumann, RA Ferdinand Prinz zur Lippe-Weißenfeld. Sitz: Leopoldstraße 175, D-80804 München Telefon: 089 - 51 24 27 0, Fax: 089 - 51 24 27 25, E-Mail: info(a)slb-law.de. Berufsbezeichnung und zuständige Kammer: Die Rechtsanwälte der Kanzlei sind nach dem Recht der Bundesrepublik Deutschland zugelassen und Mitglieder der Rechtsanwaltskammer München , Tal 33, 80331 München, info@rak-muenchen.de, www.rak-muenchen.de. Umsatzsteuer-Identifikationsnummer gem. § 27 a Umsatzsteuergesetz: DE261956391. Berufshaftpflichtversicherung: HDI-Gerling Firmen und Privat Vers. AG, Postfach 25 03 09, 90128 Nürnberg. Räumlicher Geltungsbereich: im gesamten EU-Gebiet und den Staaten des Abkommens über den Europäischen Wirtschaftsraum. Für Haftpflichtansprüche aus der Inanspruchnahme des Versicherungsnehmers vor außereuropäischen Gerichten besteht eine Leistungspflicht des Versicherers nur in Höhe der Mindestversicherungssumme. Berufsrechtliche Regelungen: Bundesrechtsanwaltsordnung (BRAO), Berufsordnung (BORA), Fachanwaltsordnung (FAO), Rechtsanwaltsvergütungsgesetz (RVG), Berufsregeln der Rechtsanwälte der Europäischen Union (CCBE). Die Berufsregeln können über die Homepage der Bundesrechtsanwaltskammer (www.brak.de) in der Rubrik "Berufsrecht" auf Deutsch und Englisch eingesehen und abgerufen werden. Außergerichtliche Streitschlichtung: Bei Streitigkeiten zwischen Rechtsanwälten und ihren Auftraggebern besteht auf Antrag die Möglichkeit der außergerichtlichen Streitschlichtung bei der regionalen Rechtsanwaltskammer München (gemäß § 73 Abs. 2 Nr. 3 i.V.m. § 73 Abs. 5 BRAO) oder bei der Schlichtungsstelle der Rechtsanwaltschaft (§ 191f BRAO) bei der Bundesrechtsanwaltskammer, im Internet zu finden über die Homepage der Bundesrechtsanwaltskammer (www.brak.de), E-Mail: schlichtungsstelle@brak.de. Verantwortlich i.S.d. TMG und MDStV: Rechtsanwälte Dr. Oliver Baumann, Dr. Christian Straßberger, Ferdinand Prinz zur Lippe-Weißenfeld, Ulrike Dörrie und Dr. Louis-Gabriel Rönsberg.
Firm Practice Areas
Art Law
Automotive Law
Capital Markets Law
Corporate Law
Franchise Law
Labor and Employment Law
Litigation
Mergers and Acquisitions Law
Trade Law
Trusts and Succession Planning
Office Locations
Germany
Germany
Munich, Germany
Leopoldstrasse 175
Munich, DE 80804
Germany