Firm Profile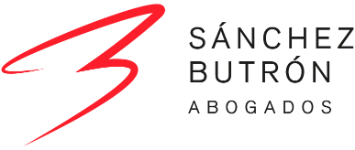 Headquarters
Plaza de Los Luceros, 17
Piso 9, Pta 1
Alicante 03004
Spain
34 965 12 36 84
Firm Details
EXPERTS IN PROTECTING AND DEFENDING WHAT MATTERS MOST TO YOU
Nobody teaches us, but we are all born knowing…
Look After. Protect. Ensure.
All we most love as if there was not tomorrow.
But no everybody know how to:
Support. Assess. Feel. Understand. Empathize.
With every problem, with every adversity that presents itself in your life. Sánchez Butrón Abogados have been doing that since 1995.
A GREAT TEAM OF PROFESSIONALS THAT GO WITH YOU BY THE HAND
Counting with more than 30 professionals experts in protecting and defending what matters most to you. Providing solutions to customers. Supporting both companies and individuals. Satisfying your needs.Quality, professional secrecy, integrity and dedication.
WE ADAPT TO YOU IN ANY WAY
· We understand each conflict in a particular and inalienable way.
· We base the client-lawyer relationship in listening to the details.
· We focus on the resolution of legal needs.
· We propose a multidisciplinary system in which we have more than 25 professionals specialized in different areas of law and administration.
SÁNCHEZ BUTRÓN, EXPERT LAWYER FIRM
Sánchez Butrón Abogados is a Spanish benchmark in the legal sector that has the professionalism of a highly qualifies human team. In its expansion, the firm has seen its efforts projected through offices in Alicante, San Vicente del Raspeig, La Zenia-Orihuela Costa, Los Montesinos (Torrevieja) and Madrid in order to respond to the needs that are growing in the field of law.
OUR MISSION:
your total satisfaction and tranquility.
THE WAY TO GET IT:
through multidisciplinary services that adapt to different legal needs.
ALL OF IT, WITHOUT FORGOTTEN COMMITMENT
· We act based on the values of leadership, social commitment and trust.
· We actively participate in lectures and seminars of formative interest.
· We obtained the distinctive Equality Plan for companies and recognized by the members of the equality table of the Spanish Red Cross.
· We are committed to the defense of the professional and business groups.
And it is that, like a mother, nobody ever taught us how important it was to take care of what is yours. Quite simply, we did it.
Firm Practice Areas
Administrative Law
Arbitration and Mediation
Banking and Finance Law
Capital Markets Law
Civil Law: General Practice
Construction Law
Corporate and Mergers and Acquisitions Law
Criminal Defense
Debt & Equity
Economist
Environmental Law
Family Business Law
Family Law
Family Law Mediation
Franchise Law
Hospitality and Tourism Law
Information Technology Law
Insolvency and Reorganization Law
Insurance Law
Intellectual Property Law
International Arbitration
Investment
Labor and Employment Law
Land Use and Zoning Law
Litigation
Planning
Privacy & Data Protection Law
Real Estate Law
Retail Law
Tax Law
Technology Law