Firm Profile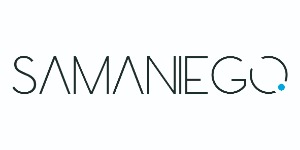 Firm Details
We are a team of international lawyers specializing in technology and dispute resolution who count with the support of a trusted long-standing network of professionals and legal interim managers. We also form an alliance with a global provider of legal and business solutions based on technology Integreon.
Our clients are typically business technologists, providers, and builders of digital transformation solutions as well as customers who reinvent their business. The disruptors and the disrupted in need of counsel who would back their business vision, help them shape new regulatory boundaries and manage their complex contracts, projects, and compliance requirements.
Though acting globally, we have a clear focus on the Latin Atlantic region and we advise American companies (both North and Latin American) with a strong interest in expanding to Europe and vice versa - European companies expanding into the Americas.
Our structure is simple and flexible allowing us to avoid unnecessary overhead costs and provide fair and reasonable prices for our high-quality services. Generally known as alternative or virtual, for us our business model is merely a logical evolution of a different mindset towards innovation and a response to the necessities of our clients in today's digitally transformed world.
See more about us at http://samaniegolaw.com/
Firm Practice Areas
Arbitration and Mediation
Aviation Law
Communications Law
Energy Law
Entertainment Law
Financial Institutions
Hospitality and Tourism Law
Information Technology Law
International Arbitration
Litigation
Media Law
Natural Resources Law
Product Liability Litigation
Professional Malpractice Litigation
Sports Law
Technology Law
Office Locations
Spain
Spain
Madrid, Spain
Príncipe de Vergara, 9,
Club Alma
Madrid 28001
Spain
United States
United States
Florida
Florida
Coral Gables, FL
2222 Ponce de Leon Boulevard, Suite 300
Coral Gables, FL 33134
United States