Firm Profile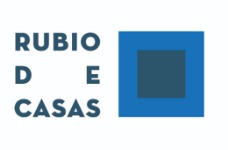 Firm Details
Rubio de Casas Abogados (RdC Abogados) is a boutique law firm founded by Maria Gracia Rubio de Casas. The firm was created with a clear vocation of providing legal advice to the financial sector, emphasizing value-added services (legal opinions, project structuring, cross-border services or the adaptation to the future national and international regulations) with a strong focus on Fintech companies.
The firm, whose clients include entities based in Spain and outside the country, advises regulated and unregulated providers of financial services to Spanish residents, investment firms and credit entities falling under the scope of the Markets in Financial Instruments Directive II/the Capital Requirements Directive IV. It is developing strategies to assist Fintech industry players in establishing modes of co-operation to build up an industry profile, define standards of conduct for the common protection of investors and co-operate with regulators and supervisors in defining the modes of administrative intervention in an area where the only certainty so far is uncertainty.
Maria Gracia Rubio de Casas specializes on the regulations applicable to providers of financial services, with a strong focus on fintech companies. She is a recognized expert in the regulation of crowdfunding platforms and other fintech services providers, and frequently advises SMEs raising capital through those providers. She joined the Spanish financial markets authority (CNMV) in 1989, and left in 1994 to start a boutique law firm focussing on financial services regulation, later absorbed by Baker McKenzie in 2001. She has headed Baker&McKenzie's Spanish financial services regulatory practice for over 13 years. She has advised the European Commission, teaches in several post-graduate programs and has been included as a preeminent expert in her field by Chambers Europe, Chambers Global and Legal 500.
Firm Practice Areas
Banking and Finance Law
Financial Institutions