Firm Profile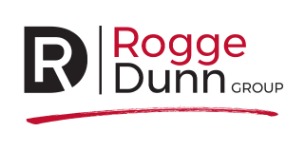 500 North Akard Street, Suite 1900
Dallas, TX 75201
United States
(214) 888.5000
Firm Details
Seasoned Trial Attorneys
Formed by experience trial lawyers, Rogge Dunn Group, PC is a business dispute, employment law and trial boutique. The founding partners have tried cases in 7 states and 13 Texas cities. We assembled a team of lawyers with big firm talent without the bureaucratic constraints, high fees and conflicts of interests. Our Firm's approach gives us contingent fee flexibility and the creativity to think and operate outside the box.
Don't take our word for our courtroom success and client satisfaction. Take a minute to read the verdicts, published legal opinions and news reports on the results we've obtained for clients all around Texas and the United States. Review the numerous client testimonials that satisfied repeat clients have sent us. We can provide Client references.
Our track record of pushing to resolve disputes quickly with a minimum of attorneys' fees—but having the trial experience, litigation muscle and energy to go all the way to the finish line, when the other side is unreasonable, is the key to our success.
Our Energy and Enthusiasm
Lawsuits are generally time intensive and emotionally draining. Some successful lawyers coast on their reputations and don't put in long hours and work weekends. There is no substitute for attention to detail and hard work.
Our energy and enthusiasm produces results. When litigation looms, you need not merely a smart "book lawyer" with a good reputation, but an attorney who also has the energy and enthusiasm for an intense fight.
Interview attorneys before you hire them. Judge their heart and character. When you are looking across boxes of half-eaten deli sandwiches, chips and cookies in a conference room at two in the morning, will they have the same energy and enthusiasm they did when they took your first retainer check? If you find such an attorney, hire them, whether it's us or someone else.
We are 24/7/365
It's surprising how many lawyers don't give out their cell phone numbers, take calls on weekends or respond while on vacation. It has always amazed Rogge Dunn that plumbers and HVAC repairmen are available 24/7, yet lawyers are not. A stopped up toilet is a hassle, but responding to a client facing a legal crisis or dispute involving millions of dollars is usually significantly more critical than home repairs.
Responding promptly to our client's inquires is why all of our lawyers have their cell phone number on their emails and business cards. It is also why we have a designated paralegal watch attorneys' emails. While a call or two may occasionally fall through the cracks, we are totally committed and strive to be responsive 24/7/365.
And, yes, it's true, one of our partners who was climbing Mount Kilimanjaro in Tanzania with his son, checked voicemails and took client calls on the mountain with a satellite phone.
We Help You Leverage Your Bargaining Position
The power we bring as seasoned trial lawyers increases your settlement leverage. When the other side knows they are negotiating against trial attorneys who have won numerous multi-million dollar lawsuits, for both plaintiffs and defendants, you maximize your settlement leverage.
We Listen
We work collaboratively with teams of other lawyers on big cases and executives who band together. We listen to clients and industry experts and, working together, develop and implement a game plan. We do not tell clients what they have to do; we listen and learn your goals. Then, we roll up our sleeves and work with you, shoulder to shoulder, to deliver results.
We Give You Personalized Attention
Many of our attorneys earned their spurs as Senior Partners in mega-firms with offices around the world. While huge firms are a good choice for many matters, they often lack flexibility. Big firms may view you as merely a one-time, low priority client compared to corporate clients who constitute the bulk of their business. Our Firm gives you personalized attention. We treat each client like we want to be treated.
We Build Long-Term Relationships
Too many law firms stir up trouble or foment litigation without making an aggressive effort to resolve a dispute or lawsuit early on. We take a long run view and treat our clients like long term partners. Many clients hire us again and again and refer their family, friends and business colleagues because we resolved their matter promptly for a minimum of attorney's fees. We want to be your lawyers for life.
Firm Practice Areas
Arbitration
Bankruptcy and Creditor Debtor Rights / Insolvency and Reorganization Law
Commercial Litigation
Employee Benefits (ERISA) Law
Employment Law - Individuals
Employment Law - Management
Labor Law - Management
Litigation - Labor and Employment
Sports Law
Office Locations
United States
United States
Texas
Texas
Dallas, TX
500 North Akard Street, Suite 1900
Dallas, TX 75201
United States