Firm Profile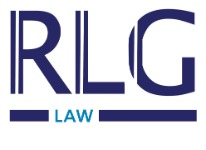 51 Monroe Place, Suite 1401
Rockville, MD 20850
United States
(301) 340.1616
Firm Details
At RLG Law, formerly Rismiller Law Group, we take very seriously the trust our clients place in us. Nurturing and sustaining that relationship is at the core of why we do what we do. We begin every engagement with a thorough consultation – an open conversation to understand what the client's needs and goals are, and what is expected of us. From there, we map out a course of action, always with the client's best interests in mind, and taking care to make sure the client is informed every step of the way.Our firm provides representation in the following areas of the law:
Family Law
Prenuptial Agreements
Collaborative Dispute Resolution
Mediation
Adoption
Civil Litigation
Employment Law
Our goal is never to simply meet a client's expectations; it is always to exceed them.
Firm Practice Areas
Collaborative Law: Family Law
DUI / DWI Defense
Employment Law - Individuals
Family Law
Family Law Mediation
Trusts and Estates
Office Locations
United States
United States
Maryland
Maryland
Rockville, MD
51 Monroe Place, Suite 1401
Rockville, MD 20850
United States