Firm Profile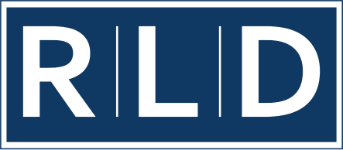 Firm Details
TAILOR MADE SERVICE
Firm founded in 1989 by Mr. Rafael López Diéguez Gamoneda, focuses its activity on legal and business advice. Covering both branches of activity, RLD has positioned itself as one of the reference firms in Spain in the M&A sector, advising some of the main family offices and business groups in Spain in their commercial operations and international expansion as well as listed and non listed companies.

RLD has strength in depth, enabling the team to provide industry-focused expertise in key sectors. The firm is particularly experienced in deals across Spain with increasing activity in cross-border M&A transactions, especially related to Portugal, France, UAE and Latam. The practice offers 'unique, well-rounded solutions' and the multi-disciplinary team at RLD specialises in advising listed companies, multinationals, large industrials, real estate companies, healthcare sector and family office on multi-jurisdictional deals.
INTERNATIONAL ​
Since its origins, but especially in the last decade, RLD has intensified its international presence, carrying out reference operations both in Latin America and being a pioneer in the Middle East.
Therefore, RLD decided in 2012 to open offices in the United Arab Emirates, being the first Spanish-speaking firm with offices in Dubai and Abu Dhabi, with local Spanish team and permanent presence in this country. ​RLD is synonym of comfort, security and confidence.
AREAS OF PRACTICE
We deal with a wide range of cases from many different clients. RLD has experience within many industries and sectors which is highly appreciated specially in those industries highly regulated. We assist our clients to quickly face and adapt to changes in the regulation of their business industries.
SERVICES
Administrative Law
Business Consultancy
Commercial Contracting and Corporate Law
Consulting,Investment and Assest Management
Corporate and M&A
Equity Planning
Financial Management
Restructuring
Litigation and Arbitration
Promotion and Development

Real Estate Law
Tax Law

Sports Law
SECTORS
Energy and Infrastructures
Construction
Consumer Goods
Family Business
Financial Institutions
Food
Healthcare and Biotechnology
Hotels, Tourism and Leisure
Logistics and Transportation
Real Estate
Pharmacy
Private Clients
Retail
Sports
Technology, Media and Telecommunications (TMT)
Venture Capital


Management
Demographics
Other Lawyers
Women: 6
Men: 3
Management / Department Heads
Women: 5
Men: 1
Non-Legal Employees
Women: 7
Men: 1
Contacts
Firm Practice Areas
Arbitration and Mediation
Capital Markets Law
Debt & Equity
Private Equity Law
Project Finance and Development Practice
Real Estate Law
Sports Law