Firm Profile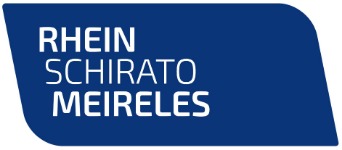 Rhein Schirato Meireles Advogados
Firm Details
Rhein Schirato Meireles is a law firm focused on Administrative Law, Infrastructure and Regulated Sectors. The Firm strives to unify high quality and personalized services to fulfill the needs of our clients. The Firm is capable to provide outstanding legal services both to national and foreign clients who have projects or demands involving the public sector in Brazil.
Established by Vitor Rhein Schirato, who is a Professor of Administrative Law from the Law School of the University of São Paulo (USP), and by Renata Meireles, the Firm relies on partners and associates with solid academic backgrounds and vast experience in the legal market.
The firm is a member of the AHK Deustch-Brasilianische Industrie-und Handelskammer.
Awards
Rhein Schirato Meireles was awarded by Análise Advocacia one of the best lawfirms in Infrastructure and Regulatory Law in 2017 in Brazil.
Contacts
Firm Practice Areas
Administrative Law
Arbitration and Mediation
Competition / Antitrust Law
Construction Law
Corporate Governance & Compliance Practice
Energy Law
Environmental Law
International Arbitration
Mining Law
Oil & Gas Law
Project Finance and Development Practice
Public Private Partnership Practice
Office Locations
Brazil
Brazil
São Paulo, Brazil
Av. Brigadeiro Faria Lima, nº 3015 – 5º Andar
Jardim Paulistano
São Paulo 01452-000
Brazil