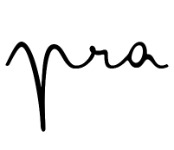 Headquarters
Rua Rodrigo da Fonseca, n.º 82, 1.º Dt.º
Lisbon 1250-193
Portugal
351 213 714 940
Firm Details
Founded in 2001, PRA - Raposo, Sá Miranda & Associados, Sociedade de Advogados, SP, RL is today the result of shared values, desires and goals that have created synergies and valences, in a firm of strong, dynamic, ambitious and well prepared lawyers.
PRA - Raposo, Sá Miranda & Associados offers a structured and oriented organization to its clients, provided with a set of oriented human and technical resources for the integrated legal advice, and specialized legal training, addressing its services to corporate clients, individuals, public entities and professional associations.
The firm has now the collaboration of more than 150 professionals with high level of expertise, organized by 11 areas of practice and 6 Economic Units, prepared to respond with quality, accuracy, speed and efficiency to the challenges posed in the various areas of law.
As a result of this union, the PRA - Raposo, Sá Miranda & Associados is also closer to its clients through its own offices in Lisbon, Porto, Algarve, Açores and Leiria.
Firm Practice Areas
Administrative Law
Arbitration and Mediation
Competition / Antitrust Law
Corporate Law
Family Law
Health Law
Insolvency and Reorganization Law
Insurance Law
Intellectual Property Law
Labor and Employment Law
Litigation
Mergers and Acquisitions Law
Privacy and Data Security Law
Private Equity Law
Public Law
Real Estate Law
Tax Law
Transportation Law