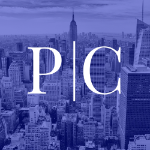 Headquarters
60 Broad Street, 24th Floor
New York, NY 10110
United States
212-337-5361
Firm Details
Pollock Cohen LLP is a boutique, purpose-driven firm. We were founded in 2018 with the mission of helping people solve problems—strategically, creatively, thoughtfully. Pollock Cohen's attorneys are fierce advocates on the side of people.
We include former New York attorneys general, federal law clerks, whistleblower litigators, consumer protection advocates, and environmental attorneys. To that end, a core part of Pollock Cohen's work involves using the law—and litigation—to help protect and promote the public health and our shared communities. Pollock Cohen believes that everyone should have access to affordable, high-quality healthcare, a clean environment, and a safe community—using the law to achieve justice for our clients, and often for the broader community.
At Pollock Cohen, we also focus on complex litigation disputes. Our attorneys have worked on both sides of the table, and that experience has made them all the better for it. We are attorneys who enjoy being trial lawyers and find that many commercial disputes can be resolved through litigation.
The firm's work, mission, and successful outcomes in litigation are the result of its people. Attorneys at Pollock Cohen provide topflight legal representation for their clients, and seek to promote the firm's values of teamwork, public service, and "doing good." To that end, the firm has attracted a talented and experienced array of attorneys, including former New York attorney generals and federal law clerks. The depth and breadth of our attorneys' experience makes Pollock Cohen well positioned to serve and protect the interests of consumers.
Pollock Cohen also prides itself on delivering exceptionally good results at the appellate levels. Our appellate team includes former law clerks to federal appellate judges, and our attorneys have practiced in federal and state appellate courts throughout the country. We have handled high-stakes appeals in both civil and criminal cases, authored amicus briefs in the United States Supreme Court, and are ranked by SuperLawyers for appellate practice. And we are especially well-positioned to handle appeals from lower court decisions in class actions and qui tam whistleblower actions brought under the False Claims Act.
Management
Demographics
Associates
Women: 2
Men: 2
Paralegals
Women: 2
Men: 1
Non-Legal Employees
Women: 1
Men: 1
Firm Practice Areas
Appellate Practice
Commercial Litigation
Environmental Law
Litigation - Antitrust
Litigation - Securities