Firm Profile
PLMJ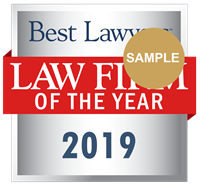 Headquarters
Av. da Liberdade, 224
Edifício Eurolex
Lisbon 1250-148
Portugal
351 21 319 73 00
Firm Details
PLMJ is Portugal's largest law firm and has almost 50 years of history and accumulated experience.
We are recognised for our immediate and assertive response to all our clients' needs and for our investment in human capital and the development of legal talent.
PLMJ is all known for our unparalleled quality and track record of work on innumerable transactions of enormous complexity, advising Portuguese clients and handling major international and foreign investment operations.
The reputation and values of PLMJ's brand and legal services have spread across borders and have merited extensive international recognition for both excellence and innovation.
PLMJ stands on the Financial Times ranking of the 50 most innovative law firms in Europe.
As a true full-service, PLMJ offers a high level of specialisation in all areas of the law together with accumulated experience and specific know-how in the most important industries and sectors of activity. We also focus on training multidisciplinary teams with the skills and experience necessary to act for clients in specific sectors.
With a team of more than 270 lawyers, the focus on internationalisation is increasingly relevant for PLMJ and through PLMJ International Legal Network, the firm has also been establishing itself as a reference outside Portugal. This network is made up of partnerships with local, independent firms in Angola, Mozambique, Macao, China, Brazil, Cape Verde and the countries of Central and Eastern Europe and all of these markets represent a strengthening of PLMJ's presence in destinations of interest to investors.
PLMJ's investment in the continuous training of its lawyers through PLMJ's Excelentia Training Centre has made it possible to provide lawyers with the in-depth, critical vision of the challenges of the profession and of their clients' businesses and the market in which they operate that it so crucial today. Sharing know-how has always been a concern of PLMJ because we believe the only way to contribute to enriching the legal community is by publishing books, articles, guides and manual on the topics of greatest concern to our clients and the firm.
In Portugal, PLMJ has offices in Oporto and in Algarve as well as a network of national partnerships covering Coimbra, Guimarães, Azores and Madeira. This network enables each of these offices to be closer to its clients, to enrich their knowledge by sharing know-how, and to ensure effective support in the handling of any professional matters in Portugal or abroad.
The
Oporto Office
set up in October 2002 embodies the firm's local presence in the Northern Region of Portugal. PLMJ's Oporto office was created to better meet the rising demand for legal services from the firm's local clients. Despite its regional nature, the Oporto Office has also been developing its international work as a consequence of its foreign client base and the continuing internationalization of its local clients.
Management
Demographics
Partners
Women: 14
Men: 44
Of Counsel
Women: 3
Men: 6
Associates
Women: 63
Men: 41
Other Lawyers
Women: 64
Men: 55
Paralegals
Women: 4
Men: 2
Non-Legal Employees
Women: 82
Men: 29
Law Firm of the Year Awards
Corporate Law in Portugal (2019)
Insolvency and Reorganization Law in Portugal (2019)
Top Listed National Awards
Top Listed in Portugal in Arbitration and Mediation with 7 lawyers
Top Listed in Portugal in Criminal Defense with 3 lawyers
Top Listed City Awards
Top Listed in Porto in Arbitration and Mediation with 2 lawyers
Top Listed in Lisbon in Criminal Defense with 3 lawyers
Top Listed in Porto in Litigation with 3 lawyers
Awards
Portugal Tax Firm of the Year 2014
GAR100
Iberian Law Firm of the Year [The Lawyer]
Best Portuguese Law Firm [Chambers Europe Awards for Excellence 2012]
Innovative Portuguese Law Firm in Europe [Financial Times]
World's best 100 [Global Competition Review 2013]
Criminal Law Firm of the Year [Global Law Experts 2013]
Best Portuguese Law Firm [Chambers Europe Awards 2014]
About Our Clients
"The Clients are practical and take real life as well as the law into account. They give us advice which we can execute and which will work. Attentive, efficient and fast." Client reference from Chambers and Partners
Global Clients
PLMJ represents a number of large international companies, some of which are Fortune 500 companies. PLMJ's international clients are making an ever greater contribution to our billing and these clients come not only from our offices in Portugal, but also from the offices of PLMJ Network.
Domestic Clients
We advise some of the country's largest listed companies as well as private companies and individuals. Our clients include leading domestic and international banking institutions, and companies from sectors such as aviation, insurance, real estate and telecoms.
Firm Practice Areas
Administrative Law
Arbitration and Mediation
Banking Law
Capital Markets Law
Competition / Antitrust Law
Corporate Governance & Compliance Practice
Corporate Law
Energy Law
European Union Law
Information Technology Law
Insolvency and Reorganization Law
Insurance Law
Intellectual Property Law
International Arbitration
Labor and Employment Law
Litigation
Mergers and Acquisitions Law
Planning
Private Equity Law
Project Finance and Development Practice
Public Law
Real Estate Law
Sports Law
Tax Law
Technology Law
Telecommunications Law
Transportation Law
Office Locations
Portugal
Portugal
Faro, Portugal
R. Pinheiro Chagas, 16 - 2º Drtº
Faro 8000-406
Portugal
351 289 88 76 30
Lisbon, Portugal
Av. da Liberdade, 224
Edifício Eurolex
Lisbon 1250-148
Portugal
351 21 319 73 00
Porto, Portugal
Rua S. João de Brito, 605-E, 1º – 1.2
Porto 4100-455
Portugal
351 22 607 47 00