Firm Profile
PLMJ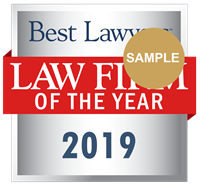 Headquarters
Av. Fontes Pereira de Melo, 43
Lisbon 1050-119
Portugal
351 21 319 73 00
Firm Details
Transformative Legal Experts.
We are a law firm based in Portugal that combines a full service with bespoke legal craftsmanship. For more than 50 years, we have taken an innovative and creative approach that has produced specific, strategic solutions to effectively defend the interests of our clients.

We are a full-service firm and we support our clients in all areas of the law, often with multidisciplinary teams, and always acting as a business partner in the most strategic decision-making processes. PLMJ has specialist lawyers that know the sectors and markets they work in well, and they always keep in close contact with the regulators for each sector.

With the aim of being close to our clients, we created PLMJ Colab, our collaborative network of law firms spread across Portugal and other countries with which it has cultural and strategic ties. PLMJ Colab makes the best use of resources and provides a concerted response to the international challenges of our clients, wherever they are. The national partnerships allow us to extend PLMJ's presence from Lisbon, Porto and Faro to the Azores, Coimbra, Guimarães and Madeira. International collaboration is ensured through firms specialising in the legal systems and local cultures of Angola, China/Macao, Guinea-Bissau, Mozambique, São Tome and Príncipe and Timor-Leste.
We also have international desks specializing in Angola, China, France, Germany, Italy, Mozambique, Scandinavia, Switzerland and UK markets. Each desk focuses on a specific market and has a multidisciplinary team experienced in supporting and advising international investors. Besides knowing the idiosyncrasies of language and culture, these teams have a deep knowledge of the market, legislation and workings of the economy of the place where they work.
Management
Demographics
Partners
Women: 14
Men: 44
Of Counsel
Women: 3
Men: 6
Associates
Women: 63
Men: 41
Other Lawyers
Women: 64
Men: 55
Paralegals
Women: 4
Men: 2
Non-Legal Employees
Women: 82
Men: 29
Law Firm of the Year Awards
Corporate Law in Portugal (2019)
Insolvency and Reorganization Law in Portugal (2019)
Top Listed National Awards
Top Listed in Portugal in Arbitration and Mediation with 7 lawyers
Top Listed in Portugal in Criminal Defense with 3 lawyers
Top Listed City Awards
Top Listed in Porto in Arbitration and Mediation with 2 lawyers
Top Listed in Lisbon in Criminal Defense with 3 lawyers
Top Listed in Porto in Litigation with 3 lawyers
Awards
Portugal Tax Firm of the Year 2014
GAR100
Iberian Law Firm of the Year [The Lawyer]
Best Portuguese Law Firm [Chambers Europe Awards for Excellence 2012]
Innovative Portuguese Law Firm in Europe [Financial Times]
World's best 100 [Global Competition Review 2013]
Criminal Law Firm of the Year [Global Law Experts 2013]
Best Portuguese Law Firm [Chambers Europe Awards 2014]
About Our Clients
"The Clients are practical and take real life as well as the law into account. They give us advice which we can execute and which will work. Attentive, efficient and fast." Client reference from Chambers and Partners
Global Clients
PLMJ represents a number of large international companies, some of which are Fortune 500 companies. PLMJ's international clients are making an ever greater contribution to our billing and these clients come not only from our offices in Portugal, but also from the offices of PLMJ Network.
Domestic Clients
We advise some of the country's largest listed companies as well as private companies and individuals. Our clients include leading domestic and international banking institutions, and companies from sectors such as aviation, insurance, real estate and telecoms.
"Law Firm of the Year"
The foundation of the PLMJ Society dates back to the end of the sixties with the association between António Maria Pereira and Luís Sáragga Leal, which succeeded in the integration of Francisco de Oliveira Martins and José Miguel Júdice, also as Partners. Generations of great Lawyers have joined PLMJ's Founding Partners over the decades in the leadership of this Society, all of which contribute to PLMJ's growth, solidity, modernization and vision of the future.
Insolvency and Reorganization Law
Filipa Cotta of PLMJ is celebrating both her firm's 2019 "Law Firm of the Year" award for Insolvency and Reorganization Law in Portugal, and its recent 50th anniversary as a major player in the Portuguese market. Cotta speaks with Best Lawyers CEO Phillip Greer about changes in her insolvency practice, and what the firm has planned for the future. 
Read the full story here.
Firm Practice Areas
Administrative Law
Arbitration and Mediation
Capital Markets Law
Competition / Antitrust Law
Corporate Governance & Compliance Practice
Corporate Law
Energy Law
European Union Law
Information Technology Law
Insolvency and Reorganization Law
Insurance Law
Intellectual Property Law
International Arbitration
Labor and Employment Law
Litigation
Mergers and Acquisitions Law
Planning
Private Equity Law
Project Finance and Development Practice
Public Law
Real Estate Law
Sports Law
Tax Law
Technology Law
Telecommunications Law
Transportation Law
Office Locations
Portugal
Portugal
Faro, Portugal
R. Pinheiro Chagas, 16 - 2º Drtº
Faro 8000-406
Portugal
351 289 88 76 30
Lisbon, Portugal
Av. Fontes Pereira de Melo, 43
Lisbon 1050-119
Portugal
351 21 319 73 00
Porto, Portugal
Rua S. João de Brito, 605-E, 1º – 1.2
Porto 4100-455
Portugal
351 22 607 47 00