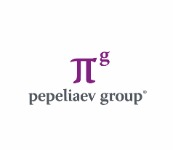 Headquarters
Building 1, 39 3rd Tverskaya-Yamskaya Street
Moscow 125047
Russia
7 495 767 00 07
Firm Details
Pepeliaev Group is a leading Russian law firm offering the full range of legal services in all regions of Russia, in most former Soviet countries and abroad. For over 15 years Pepeliaev Group has grown and developed along with its clients and the Russian economy. The firm has broadened its range of services considerably, while maintaining the balance between the quality of its services and a reasonable pricing policy.
Over 160 lawyers in Moscow, St. Petersburg, Krasnoyarsk, Yuzhno-Sakhalinsk, Vladivostok, Beijing and Shanghai provide legal assistance to over 1,500 major Russian and international clients. The firm is actively broadening the geographical scope of its activities and has two specialised practice groups:
Chinese Desk, that provides legal assistance for Chinese investors in Russia and Russian investors doing business in China;
Korean Desk, that provides legal support for Korean investors in Russia as well as to Russian companies operating in Korea.
Thanks to its extensive international links and membership in associations TerraLex and Taxand, Pepeliaev Group has 200 international partners in 100 countries of the world.
The firm's key practice areas:
Tax and tax disputes;
Corporate / M&A;
Commercial; Banking & Finance;
Land, Real Estate & Construction;
Dispute Resolution & Mediation;
Bankruptcy;
Antimonopoly Regulation;
Customs & Foreign Trade Regulation;
Employment & Migration;
Data Protection;
Digital Economy Legal Support;
Intellectual Property & Trademarks;
Administrative Law Defence of Business;
Criminal Defence of Business;
Family & Inheritance Law;
Life Sciences;
TMT;
Energy & Natural Resources;
International Litigation and Arbitration.
The lawyers are constantly involved in drafting legislation and are frequently called on by state bodies to act as experts at the highest level. Thus they are involved in creating a favourable business environment in the country. The law firm's expertise is accepted at the highest level. Many of Pepeliaev Group's lawyers hold a PhD in law or a Doctor of Laws degree and are active teachers and members of scientific boards at leading Russian universities.
Managing Partner- Sergey Pepeliaev
Official website: https://www.pgplaw.com/
Office in Moscow
Building 1, 39 3rd Tverskaya-Yamskaya Street, Moscow, 125047, Russia
Tel.: +7 (495) 767 00 07 Fax: +7 (495) 765 00 07 E- mail: info@pgplaw.ru
Office in Saint-Petersburg
Golden Shpalernaya Business Centre, 54 Shpalernaya Street, St. Petersburg, 191015, Russia
Tel.: +7 (812) 640 60 10 Fax: +7 (812) 640 60 20 E-mail: spb@pgplaw.ru
Office in Krasnoyarsk
Business Center "Vesna" 3A, Vesny Street, Krasnoyarsk, 660135, Russia
Tel.: +7 (391) 277 73 00 Fax: +7 (391) 255 07 07 E-mail: krs@pgplaw.ru
Office in Yuzhno-Sakhalinsk
Floor 3, Office 302, 31-B/1, Kommunistichesky prospect, Green Palace Business Center, Yuzhno-Sakhalinsk, Sakhalin Region, 693000, Russia
Tel.: + 7 (4242) 321 221 Fax: + 7 (495) 765 00 07 E-mail: skh@pgplaw.ru
Office in Vladivostok
Office 806, 45 Aleutskaya Street, Vladivostok, 690090 Primorye Territory, Russia
Tel.: + 7 (4232) 65 93 55 Fax: + 7 (4232) 65 93 56 E-mail: vld@pgplaw.ru
Contacts in Beijing
Room 1203, Guangming Office Building, No.42 Liangmaqiao Road, Chaoyang District, Beijing, 100125, P. R. China
Tel.: +86 (10) 8441 8770 E-mail: bj@pgplaw.ru
Contacts in Shanghai
Office 1809, No. 99 Huangpu Road, Shanghai Bund International Tower, Hongkou District, Shanghai, 200080, P.R.China
Tel. +86 (21) 5350 0301 E-mail: sh@pgplaw.ru
Management
Demographics
Partners
Women: 9
Men: 17
Law Firm of the Year Awards
Tax Law in Russia (2021)
Tax Law in Russia (2020)
Tax Law in Russia (2018)
Tax Law in Russia (2017)
Top Listed National Awards
Top Listed in Russia in Tax Law with 19 lawyers
About Our Clients
FMCG
British American Tobacco, Indesit Company, Oriflame, Reckitt Benckiser, JTI, Procter & Gamble, Unilever, etc.
Food industry
Harry's, Danone, Nestle, Heineken, etc.
Retail
Castorama, Metro Cash & Carry, Zara, etc.
Oil and gas industry 
Gazprom, NefteTransService, Zarubezhneft, Parker Drilling Company, Chevron Neftegaz, Transneft, Mosenergo, etc.
Metallurgy & mining
Alcoa, Rusal, Alrosa, Halliburton, Evraz, etc.
Telecommunications & IT
Rostelecom, Mobile TeleSystems, Equant (Orange Business Services), Nokia Siemens Networks, TeliaSonera, Moscow City Telephone Network, ER-Telecom, etc.
Financial services, banking, insurance, investment
Alfa-Bank, Allianz, BNP Paribas, Deutsche Bank, Moscow Exchange MICEX-RTS, Hellenic Bank, Russian Standard Insurance, VTB Leasing, etc.
Industrial production
DAK Americas, FESTO, Gardner Denver, Krastsvetmet, Nizhnekamskneftekhim, Omya, Palfinger Rus, SmurfitKappa, etc.
Mass media
Yandex, CTC Media, Thomson Reuters, etc.
Transport
Renault, Toyota, Volkswagen, Volvo, BMW, Rolf, Hyundai Heavy Industries, Jaguar Land Rover, Peugeot, KIA Motors, Aeroflot, DHL Logistic, Maersk, etc.
Pharmaceuticals & Healthcare
Pfizer, Novo Nordisk, Astellas Pharma, Roche, Sanofi, etc.


* All names are disclosed with the permission of clients.
Contacts
Marina Dikova
Senior BD Manager
+7 (495) 767 00 07
"Law Firm of the Year"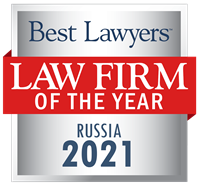 Pepeliaev Group has received the following "Law Firm of the Year" accolades. Only one firm in a practice area is awarded this top honor each year:
Russia's "Law Firm of the Year" awards:

Tax Law - 2021
Tax Law - 2020
Tax Law - 2018
Tax Law - 2017
Firm Practice Areas
Arbitration and Mediation
Banking and Finance Law
Capital Markets Law
Competition / Antitrust Law
Corporate Law
Customs and Excise Law
Energy and Natural Resources Law
Environmental Law
Family Law
Health Care Law
Insolvency and Reorganization Law
Intellectual Property Law
International Arbitration
Labor and Employment Law
Life Sciences Practice
Litigation
Media Law
Mergers and Acquisitions Law
Privacy and Data Security Law
Real Estate Law
Tax Law
Telecommunications Law