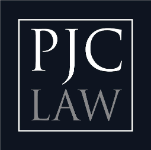 Headquarters
101 Marietta Street, NW, Suite 3300
Atlanta, GA 30303
United States
(404) 223.3310
Firm Details
Pate, Johnson & Church, LLC is a litigation law firm located in Atlanta, Georgia and representing clients in courts throughout the United States in federal criminal defense, whistleblower lawsuits, and civil litigation. The firm focuses on serious criminal and civil cases in trial and appellate courts.
Our criminal defense practice encompasses Federal, Georgia, and International cases, criminal appeals, and forfeiture and seizure. Our whistleblower representation includes charges related to government contracts, healthcare billing fraud, and income tax violations. Our civil practice is generally limited to assisting other lawyers and their clients in government liability matters, constitutional rights, serious injuries, and false arrests.
Over the past 20 years, our trial attorneys have successfully handled a number of different types of civil litigation matters. Attorney Page Pate is highly regarded by his peers and has won cases in many states, plus the United State Supreme Court. Our experienced lawyers dedicate the time, attention, and resources necessary to help our clients win or successfully resolve their cases.
Firm Practice Areas
Appellate Practice
Criminal Defense: General Practice
Criminal Defense: White-Collar
Personal Injury Litigation - Plaintiffs
Qui Tam Law
Office Locations
United States
United States
District of Columbia
District of Columbia
Washington, DC
1717 Pennsylvania Avenue NW, Suite 1025
Washington, DC 20006
United States
Georgia
Georgia
Atlanta, GA
101 Marietta Street, NW, Suite 3300
Atlanta, GA 30303
United States
Brunswick, GA
1715 Reynolds Street
Brunswick, GA 31520
United States