Firm Profile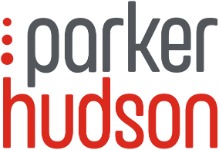 Parker, Hudson, Rainer & Dobbs LLP
Headquarters
303 Peachtree Street, NE, Suite 3600
Atlanta, GA 30308
United States
(404) 523.5300
Firm Details
Parker, Hudson, Rainer & Dobbs LLP is a firm of more than 70 lawyers passionately dedicated to helping our clients "go beyond"—break through barriers, surmount obstacles and exceed their own expectations. Companies of all sizes look to us for creative, interdisciplinary solutions to their most important problems.
Our client service approach also goes beyond. Many of our lawyers left big firms in favor of close working relationships and deep involvement with the businesses we serve. As a result, we combine superior legal talent and work product with the fee structure and efficiencies of a mid-sized firm.
From offices in Atlanta and Tallahassee, we work with businesses across the United States and around the world. Through our affiliation with Meritas, a highly selective association of 182 law firms in more than 90 countries, we can ensure top-quality legal representation wherever your business takes you.
Management
Top Listed State Awards
Top Listed in Georgia in Bankruptcy and Creditor Debtor Rights / Insolvency and Reorganization Law with 6 lawyers
Top Listed in Georgia in Health Care Law with 8 lawyers
Top Listed City Awards
Top Listed in Atlanta in Bankruptcy and Creditor Debtor Rights / Insolvency and Reorganization Law with 6 lawyers
Top Listed in Atlanta in Health Care Law with 8 lawyers
Firm Practice Areas
Administrative / Regulatory Law
Antitrust Law
Appellate
Arbitration
Asset-Based Lending
Banking and Finance Law
Bankruptcy and Creditor Debtor Rights / Insolvency and Reorganization Law
Breach of Contract
Business Disputes
Cannabis Law
Certificate of Need
Civil Rights Law
Closely Held Companies and Family Businesses Law
Commercial Finance Law
Commercial Litigation
Complex Litigation
Copyright Law
Corporate Governance Law
COVID-19
Employee Benefits (ERISA) Law
Employment
Franchise Law
Health Care Law
Lending
Litigation - Intellectual Property
Litigation - Securities
Loan Documentation
Mass Tort Litigation / Class Actions - Plaintiffs
Mediation
Medicaid
Mergers and Acquisitions Law
Privacy and Data Security Law
Product Liability Litigation - Defendants
Qui Tam Law
Real Estate Law
Regulatory
Reimbursement
Technology Law
Trade Secrets Law
Trademark Law
Trusts and Estates
Office Locations
United States
United States
Georgia
Georgia
Atlanta, GA
303 Peachtree Street, NE, Suite 3600
Atlanta, GA 30308
United States
Florida
Florida
Tallahassee, FL
215 South Monroe Street, Suite 750
Tallahassee, FL 32301
United States