Firm Profile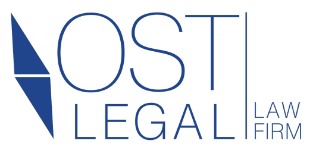 Firm Details
The Firm
Ost Legal is a Russian boutique law firm with exceptional experience in energy and infrastructure projects, construction, corporate matters, complex litigation and arbitration disputes.
The firm was founded in 2002 by its managing partner Vladimir Lipavsky. The team stands out for its partners' in-house background and deep expertise both in industry and litigation. During the last five years it has advised on more than 25 major projects each of them being worth from $160m to more than $2bn.
The firm supported the construction of gas treatment and processing plants, nuclear and thermal power plants and power transmission lines, semiconductor fabs, petrochemical facilities, pipelines, petroleum depots, etc. For the last few years the corporate practice has expanded considerably and was highly recognised by Russian and foreign clients as well as the corporate market experts.
Ost Legal is recommended for Energy and Natural Resources by The Legal 500, Chambers and Partners and IFLR1000. Its dispute resolution practice is also recommended by Russian law firm guide – Pravo-300. Ost Legal is the winner of the Corporate International Magazine Global Award for Boutique Energy Law Firm of the Year in Russia and Construction Law Firm of the Year in Russia.
In 2015-2016 Ost Legal strengthened and developed its dispute resolution practice after new partners Vadim Tsvetkov and Ivan Suzdalev joined the law firm. During the last few years, the firm successfully represented its clients in many litigation and arbitration disputes arising out of major contracts in various fields.
Ost Legal clients include Rosatom, Mitsubishi Hitachi Powr Systems, INTERRAO UES, ONGC Videsh, M+W Germany GmbH, Unipro (former E.On Russia), RUSAL, Salavatneftekhimremstroy, Rusenergosbyt, Russdragmet (Highland Gold Mining Ltd.) and many others.
Some of the representative cases:
Advising the largest oil and gas company of India on potential joint venture with Russian oil and gas company for the development of certain oil deposits in Russia;
Advising NovaWind (Rosatom group company) on development of several wind farms with total capacity of 610 MW;
Advising Rusatom Overseas (Rosatom group company), in the course of negotiation of an EPC contract for nuclear power plant PAKS II in Hungary;
Advising INTERRAO UES (Russia's largest thermal power generation company) on joint venture with General Electric and negotiating various services agreements as well as model LTSA fleet agreement for more than 30 gas turbines;
Advising E.On Russia (now - Unipro) on 800 MW power plant construction project during negotiation and implementation phases;
Advising M + W Group, international contractor headquartered in Germany, on several multi-million high-tech semiconductor fab construction projects during negotiation of EPC(M) contracts and in the course of implementation phase;
Representing Nizhnevartovskaya GRES (part of INTER RAO UES group) in the arbitration proceedings against Tekhnopromexport for the liquidated damages over USD 20 million recovery for the delay of EPC contract;
Advising Highland Gold Mining Limited on acquisition of several gold mining companies operating in Russian region of Chukotka;
Representing a major Russian contractor, Salavatneftekhimremstroy, in a number of multi-million dollar legal proceedings against subsidiaries of Rosneft Oil Company;
Representing Cyprus borrowers in a number of legal proceedings commenced by TRUST Bank arising out of a credit agreements (the matter value is over €165 million);
Representing M+W Germany in legal proceedings commenced by JSC "Mikron", which claimed over RUR 1 billion of liquidated damages caused by delay under the EPC contract;
Areas of practice:
Energy and natural resources:
Energy & Natural Resources is one of the Ost Legal's priority practice areas. The firm's team has unprecedented experience in Russian energy sector.
Project Development / Construction / Real Estate: The firm provides legal advice on every stage of the construction project, starting from preparing tender and contract documentation up to on-going advising on the implementation phase of construction projects, as well as dispute resolution during the warranty period and after its expiration. Ost Legal has 15+ years of support of various project structures: EPC, EPC(M), Balance of the plant, PMC, etc.
Corporate: The firm's advice can cover both intra-Russian corporate issues and cross-border transactions (with the assistance of the partner law firms from ILF network). We help foreign clients with M&A activities in Russia.
Dispute Resolution: Ost Legal dispute resolution team has over 15 years of representing Russian and foreign clients in complex litigation and arbitration matters all across the Russian Federation.
Number of lawyers: 7
Languages: English, Russian.
Member: International Law Firms network
Awards
Ost Legal is recommended for Energy and Natural Resources by The Legal 500 and Chambers and Partners
Ost Legal is recommended for Project Development by IFLR 1000
Ost Legal is the winner of the Corporate International Magazine Global Award for Boutique Energy Law Firm of the Year in Russia
Ost Legal was nominated by the Build Magazine as Boutique Construction Law Firm of the Year in Russia.
Clients
E.On
Highland Gold Mining
INTERRAO UES
Mitsubishi Hitachi Power Systems
OVL Videsh
Rosatom
Rusal
Contacts
Firm Practice Areas
Construction Law
Corporate Law
Energy and Natural Resources Law
International Arbitration
Litigation
Project Finance and Development Practice
Real Estate Law