Firm Profile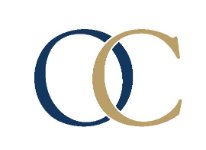 Firm Details
Orr | Cook is a Northeast Florida civil trial and business law firm based in Jacksonville and Ponte Vedra Beach, Florida. The firm handles a wide variety of cases and disputes, but focuses primarily on complex matters. Those matters regularly involved "bet-the-company" cases, excess exposure cases, death or serious injury, punitive damages, class actions, cases attacking a professional's career, and several other matters that present significant risk. The firm's lawyers litigate cases throughout Florida's circuit and appellate courts, and in Federal District Courts located in Florida. While also litigating in other states, the firm provides general counsel, transactional and other business related services for their clients. The firm's focus is on successful results stemming from tireless effort.
Awards
U.S. News & World Report, Best Law Firms
About Our Clients
We take the confidentiality of our clients' matters very seriously.  As a result, we do not list our clients' information as part of any marketing.  We represent several Fortune 100 and 500 national companies, small and mid-size companies, and any individuals who have been aggrieved in regard to a significant or complex matter.
Contacts
Firm Practice Areas
Appellate Practice
Arbitration
Banking and Finance Law
Bet-the-Company Litigation
Business Organizations (including LLCs and Partnerships)
Civil Rights Law
Commercial Finance Law
Commercial Litigation
Commercial Transactions / UCC Law
Community Association Law
Construction Law
Consumer Law
Copyright Law
Corporate Law
Eminent Domain and Condemnation Law
Employment Law - Individuals
Employment Law - Management
Equipment Finance Law
Ethics and Professional Responsibility Law
First Amendment Law
Health Care Law
Insurance Law
Legal Malpractice Law - Defendants
Litigation - Banking and Finance
Litigation - Construction
Litigation - First Amendment
Litigation - Health Care
Litigation - Insurance
Litigation - Intellectual Property
Litigation - Labor and Employment
Litigation - Mergers and Acquisitions
Litigation - Patent
Litigation - Real Estate
Litigation - Trusts and Estates
Mass Tort Litigation / Class Actions - Defendants
Mass Tort Litigation / Class Actions - Plaintiffs
Mediation
Medical Malpractice Law - Defendants
Personal Injury Litigation - Defendants
Personal Injury Litigation - Plaintiffs
Product Liability Litigation - Defendants
Product Liability Litigation - Plaintiffs
Professional Malpractice Law - Defendants
Qui Tam Law
Real Estate Law
Office Locations
United States
United States
Florida
Florida
Jacksonville, FL
The Bank Of America Tower, Suite 1675
50 North Laura Street
Jacksonville, FL 32202
United States
Ponte Vedra Beach, FL
The Veranda Building, Suite 302
818 A1A North
Ponte Vedra Beach, FL 32082
United States