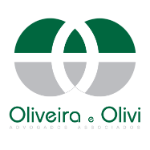 Firm Details
Oliveira e Olivi Advogados Associados is one of the main law firms in the interior of the state of São Paulo (approximately 33% of Brazil's GDP). It is widely recognized for its great specialization in the tax area (Best Lawyers, Análise Advocacia 500 2017 and 2018), but it has also been awarded by other areas (corporate and litigation). It works with medium and large companies, especially in the fuel, food, agribusiness and graphic sectors. One of the main differentials of the firm is the service close to the client, allowing a very personalized and aligned with the company's strategic objectives.
Oliveira e Olivi has a modern concept in providing legal services: strategic advocacy.
We understand Law as an instrument and a necessary means for the development and improvement of human and business relations. Through sophisticated legal knowledge, we seek to prevent and solve the problems encountered in business relationships, generating maximization of results to the client.
We act strategically in the planning and election of the best way, as well as in the interposition of appropriate measures and close follow-up of the cases, always seeking to reach the objectives that the client is asking for. Our legal staff has experienced and specialized professionals. We choose the sectors of action within a strategy in which the knowledge developed are conjugated and used for a better quality of the services provided.
Demographics
Partners
Women: 1
Hispanic: 9
Men: 8
Other Lawyers
Women: 11
Asian: 2
GLBT: 1
Disabled: 1
Men: 6
Caucasian: 15
Management / Department Heads
Women: 1
Men: 8
Caucasian: 9
Paralegals
Women: 2
Men: 1
Caucasian: 3
Non-Legal Employees
Women: 13
Asian: 1
Men: 7
Caucasian: 19
Awards
Análise Advocacia 500 (2017)
Análise Advocacia 500 (2018)
Top Lawyers (2019-2020)
Firm Practice Areas
Banking and Finance Law
Corporate and M&A Law
Corporate Criminal Law
Corporate Governance & Compliance Practice
Insolvency and Reorganization Law
Litigation
Oil & Gas Law
Real Estate Law
Tax Law
Office Locations
Brazil
Brazil
Bauru, Brazil
Avenida Nações Unidas, 30-20
Vila Universitária
Bauru 17012-202
Brazil