Firm Profile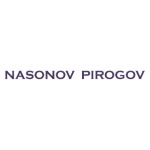 Nasonov, Pirogov & Partners
Piskunova 31A, off. 1, 3
BC "Privolzhe", Third Floor
N. Novgorod 603005
Russia
7 831 423 10 03
Firm Details
Dispute resolution is the main practice of the firm. We focus on commercial, corporate and intellectual property law issues representing medium and large regional and federal companies.
Also, we specialize on complex bankruptcies involving multiple legal issues and large amounts of indebtedness. These are typically proceedings involving large industrial companies or real estate developers.
Besides the dispute resolution and bankruptcy practices, the firm has experience in representing clients in legal matters related to real estate development and industrial construction.
Furthermore we advise the Russian and foreign companies on issues of doing business in Russia, including commercial and investment transactions, trade and distribution of goods, e-commerce and digital projects.
Top Listed City Awards
Top Listed in N. Novgorod in Litigation with 4 lawyers
Awards
In 2019, "Pravo.ru" included Nasonov, Pirogov & Partners in a list of firms-leaders in regional litigation.
In 2019, the Dispute resolution, Bankruptcy, Intellectual Property, and Commercial Real Estate/Construction practices were mentioned in the Pravo.ru-300 law firm ranking.
in 2018, the firm's practices in bankruptcy and commercial real estate/construction were noted and included in the Russian ranking of law firms "Pravo.ru-300".
Clients
Agrofirma Poultry Farm Seimovskaya
Hampton by Hilton Nizhny Novgorod
Hexagon Composites Rus
Promenergokomplekt
Provimi
Kronospan
PIX CIS
About Our Clients
The firm's clients are Russian and foreign organizations: producers of goods and trading companies, housing developers and commercial construction companies, agricultural enterprises, HoReCa companies, sports and educational organizations, IT Startups, private investors and top managers.
Contacts
Firm Practice Areas
Administrative Law
Competition / Antitrust Law
Construction Law
Corporate Law
FinTech Practice
Insolvency and Reorganization Law
Intellectual Property Law
Litigation
Media Law
Privacy and Data Security Law
Real Estate Law
Retail Law
Telecommunications Law
Trade Law
Office Locations
Russia
Russia
N. Novgorod, Russia
Piskunova 31A, off. 1, 3
BC "Privolzhe", Third Floor
N. Novgorod 603005
Russia