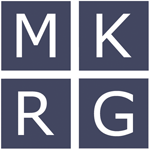 Firm Details
Established in 2004 as a spin-off of PwC's former law firm, MKRG is now a completely independent full-service business law firm. From our office in Düsseldorf 28 lawyers provide success-oriented legal advice to entrepreneurs and enterprises worldwide. Our lawyers are educated to understand our client's needs and are focussed to support their businesses by providing taylormade solutions.
Each of our lawyers is an expert in his field, working at the highest legal quality standards and is used to working in multi-disciplinary teams.

MKRG offers effective and comprehensive legal and economic advising. Our aim is to find and realize the best and fastest solution in the most cost-effective way. All clients are looked after by our partners. To us, listening to, understanding and implementing our client's aims in close contact is the basis of a successful relationship.
About Our Clients
MKRG provides legal and economic advice to domestic as well as international clients and attends to mandates throughout the Federal Republic of Germany. MKRG's lawyers work long hours. If necessary, we are available 24 hours a day. This shows MKRG's strong commitment to its clients. To find the right solution for our clients is not a nine-to-five job.
Contacts
Kerstin Pallinger
Partner - Anti Trust and Competition
+49211882929
Jesko Trahms
Partner - Compliance
+49211882929
Dr. Jörg Podehl
Partner - Labour Law
+49211882929
Dr. Max Findeisen
Partner - M&A and Corporate
+49211882929
Stefan Korsch
Partner - M&A and Restructuring
+49211882929
Dr. Dirk Oldigs
Partner - Real Estate and Construction
+49211882929
Burkhard Niesert
Partner - Restructuring and Insolvency
+49211882929
Dr. Helmut Schnädter
Partner - Tax
+49211882929
Urs Breitsprecher
Partner - Tax, Corporate and Commercial
+49211882929
Firm Practice Areas
Construction Law
Corporate Law
Immigration Law
Intellectual Property Law
Labor and Employment Law
Mergers and Acquisitions Law
Public Law
Real Estate Law
Restructuring and Insolvency Law
Office Locations
Germany
Germany
Düsseldorf, Germany
Trinkausstraße 7
Düsseldorf 40213
Germany