Firm Profile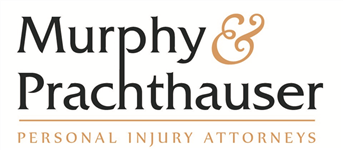 Murphy & Prachthauser, S.C.
Headquarters
One Plaza East Building, Suite 1200
330 East Kilbourn Avenue
Milwaukee, WI 53202-3142
United States
(414) 271.1011
Firm Details
For more than 30 years, the Milwaukee personal injury attorneys at Murphy & Prachthauser have represented persons injured by the negligence of others. At Murphy & Prachthauser we practice personal injury law the way it should be practiced – motivated and equipped to do our best for you. We take pride in being good lawyers who help people.
Meet Our Lawyers
What makes us different from other lawyers?
1. We are both lawyers and counselors and we take our role as counselors very seriously. Clients must make important decisions regarding their own cases. We endeavor to provide our clients with the most information and the best advice that more than 100 years of collective experience has gained. We pride ourselves on maintaining regular contact with our clients, keeping them informed as to the progress of their case and helping them cope with problems that arise. Discussions about important decisions are conducted face to face with lawyers and clients, not over the telephone which is why we have multiple offices to make it convenient for clients to meet with their lawyers whenever necessary. We will never settle a case or start a lawsuit without the client's permission.
2. We take only cases with merit. We carefully screen potential cases to make sure there is a strong basis for a claim. Insurance companies know that when Murphy & Prachthauser is representing the injured person they are dealing with aggressive lawyers who from the outset are preparing the case for trial which is the best way to obtain fair settlements without a trial. Insurance companies and their lawyers know the case has merit and they must take the claim seriously.
3. We do not guarantee "quick cash" or "fast settlement". Lawyers who make such guarantees often do a disservice to their clients by taking unreasonably low or unfair offers just to reach a "quick settlement." Each of our client's cases is unique. Although some are resolved within months of the injury, some take longer depending on numerous factors including the severity of the injury and duration of medical treatment. When an insurance company takes an unreasonable view of the case, lawsuits and trials may be necessary to see that our clients receive just compensation. Lawsuits can take time, but Murphy & Prachthauser are trial lawyers and we will do whatever is necessary to achieve justice for our clients.
4. Many of our clients are referred to us by doctors, judges and other lawyers, including lawyers who defend insurance companies. People familiar with our work recommend us to their family and friends.
5. We have at least two lawyers participate in the preparation and trial of many cases. Why? It adds a second perspective on decisions to be made in every trial. We have a team approach, dividing the tasks so that the trial moves at a steady pace. We have found that both jurors and the judge appreciate that we do not waste their time. This helps in achieving a better result for our clients. To our knowledge no other personal injury firm routinely handles cases this way. We have done this since we first opened our firm – over three decades ago.
6. When we get an unjust or incorrect decision from a judge we are not afraid to challenge that decision in the Court of Appeals or Supreme Court. For more than 30 years we have gone the extra mile to challenge court decisions we believe are incorrect interpretation of the law violating our client's rights. Murphy & Prachthauser has been successful in convincing appellate courts to strike down unjust laws, or create laws that benefit injured persons throughout the state and country.
7. Murphy & Prachthauser has been recognized by outside groups as a first rate personal injury law firm, both in terms of integrity, ethics, and competence. We routinely receive the highest ratings from Martindale-Hubbell, a company that has been rating lawyers for over 140 years. We have National Certifications, as well as selection for Best Lawyers in America and Super Lawyers.
Awards
U.S. News - Best Lawyers "Best Law Firms" 2016-2018
Firm Practice Areas
Personal Injury Litigation - Plaintiffs
Product Liability Litigation - Plaintiffs