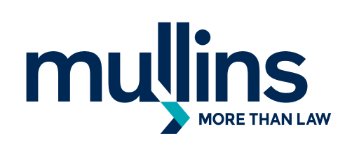 Firm Details
We are a Brisbane-based commercial law firm who have built a reputation for being leaders in law – by combining unique industry insight, clear practical advice and adding value to client businesses across Australia and the world.
As our clients' businesses evolves; so does our approach. We combine extensive legal experience with an in-depth understanding of clients' needs, their business and key industry dynamics. This approach enables us to add value that goes beyond expected legal services to achieve superior service and results. Our team of partners, lawyers, professional and support staff combined means we can deliver the best of both worlds. Large enough to scale up and respond when you need us; small enough to deliver exceptional insight and genuine connections.
About Our Clients
We provide a broad range of commercial and personal services to large organisations and individuals within Australia and internationally.
We regularly advise clients who operate in the following industries: pubs & eateries, hotels & accommodation, property & property development, clubs, sport & events, education, church & religious organisations and retirement villages & aged care. Many of our lawyers are leaders in these industries enabling them to provide highly relevant strategic advice and business solutions.
We build strong relationships with our clients that last well beyond the lifetime of a matter and we do this by being honest, meeting their expectations and being truly invested in their success. It is because of this that many of our clients have been with Mullins Lawyers for more than 20 years.
Firm Practice Areas
Banking and Finance Law
Corporate Law
Education Law
Gaming Law
Hospitality and Tourism Law
Immigration Law
Insolvency and Reorganization Law
Insurance Law
Intellectual Property Law
Labour and Employment Law
Leasing Law
Litigation
Mergers and Acquisitions Law
Native Title Law
Personal Injury Litigation
Planning and Environmental Law
Real Property Law
Retirement Villages and Senior Living Law
Sports Law
Wealth Management / Succession Planning Practice
Office Locations
Australia
Australia
Brisbane, Australia
Level 21
Riverside Centre
123 Eagle Street
Brisbane QLD 4000
Australia